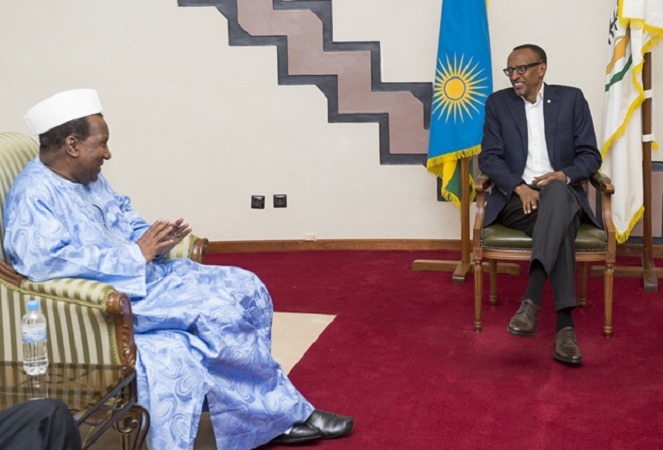 The African Union envoy to South Sudan met President Paul Kagame on Monday seeking advise on the best approach to end violence in the oil-rich nation.
Former Mali President, Alpha Oumar Konaré, who serves as the AU's Representative to Africa's youngest nation, met president Kagame and discussed useful ideas on how to reverse a failed truce last week.
"We have come here to seek President Kagame's analysis and consultations on what he thinks should be the solution to ending violence in South Sudan," Konaré told journalists.
Konaré told KT Press that the situation in South Sudan is volatile, and "needs every African leader's voice in stopping the violence."
The African Union Commission established an ad-hoc committee of five member states including; Rwanda, Chad, Nigeria and South Africa, to help mediate and provide lasting solutions.
Rwanda has deployed over 800 troops serving under the UN Mission in South Sudan (UNMISS) and helped provide security to civilians. The AU believes President Kagame understands the state of affairs in South Sudan and might offer suggestions.
"Kagame's analysis and consultations have a big influence among the remaining four countries," he told KT Press.
Sudan's President Salva Kiir declined to sign the peace deal with rebels led by his ex-deputy, Riek Machar. The deal seeks to end the three-year violence.
However, Konaré defended President Kiir that he did not intentionally refuse to sign the peace deal as a sign of delaying the process, but because "there was miscommunication and he had to review the draft paper first."
Konaré said all African leaders should help South Sudan get out of the violent mess.
"The issue of South Sudan is a continental one…I call upon African leaders to make it their own," he said.