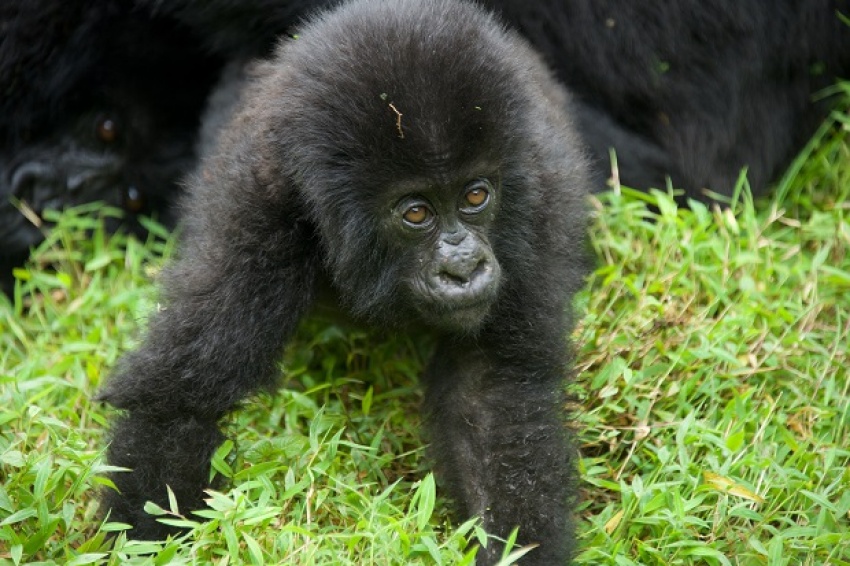 Rwanda's revered Mountain Gorilla population has risen tremendously over the last one year following the continuous conservation focus by the Rwanda Development Board in partnership with the Volcanoes National Park and the local community.
The 11th traditional globally renowned mountain gorilla naming ceremony, Kwita Izina, held at the foothills of the Virunga Mountains in Kinigi, Northern Rwanda revealed even though another census is scheduled for later this year, the current Mountain Gorilla population in the Virunga Mountains stands at an estimated 480.
In Rwanda, we have 302 gorillas from 20 families from both tourism and research groups. In the ten years since the event was established, 192 gorillas have been named in a celebration of nature and the communities who protect the majestic mountain gorilla. Between 2003 and 2010, the population rose by 26.3 per cent.
This year's edition, themed 'Conserving now and for the future', celebrated the birth of 24 baby gorillas, the highest number ever named in a single year since it was launched in 2005.
The ceremony brought together more than 40,000 residents of Musanze District and visitors from all over the world.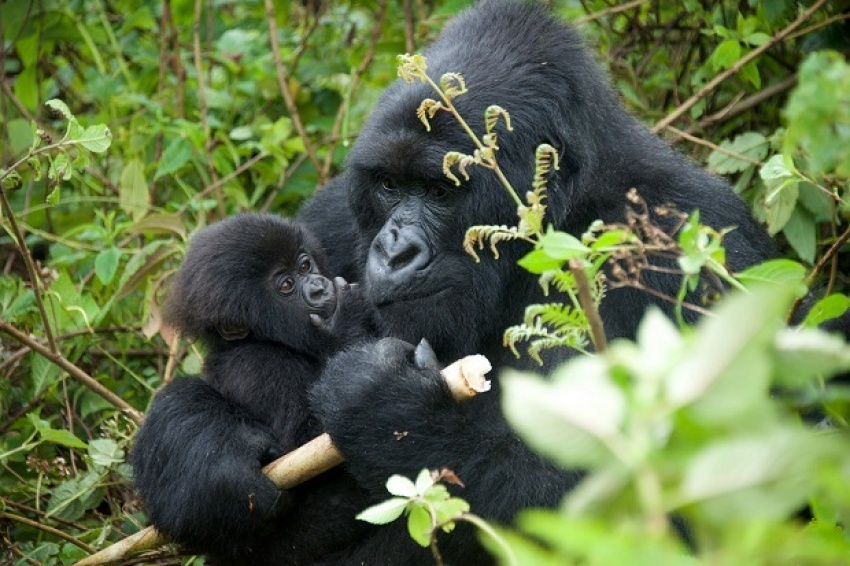 Rwanda Development Board's Chief Tourism Officer, Ambassador Yamina Karitanyi, said that Kwita Izina had achieved global recognition due to the mechanics of including the local community in the conservation program.
"Kwita Izina is a Rwandan brand of conservation that in addition to celebrating the growth of the Mountain Gorilla population, acknowledges the impact and participation of the in sustainable wildlife and natural habitat conservation," she noted.
To encourage and strengthen active sustainable wildlife and habitat conservation, RDB also launched the Kwita Izina Awards, a program that will serve as a platform for recognizing and rewarding individuals and organizations for their conservation efforts in Rwanda.
She explained that the successes achieved so far were largely as a result of the inclusive approach that RDB had taken in working with rangers, guides, conservation groups and local communities to take proactive steps to restore and enhance the habitat of not only the gorillas but of other wild life in the Volcanoes National Park and in other parts of the country.
"Indeed Kwita Izina inspired us to expand our national geography to bring it under conservation, including creating the nearby new Gishwati -Mukura national park and reintroducing Lions in the Akagera National Park. We now have four national parks, demonstrating our clear focus on diversifying and deepening the tourism offering in Rwanda," she added.
The 2015 Kwita Izina ceremony was the climax of a week of various activities that included a Conservation Forum, a photo exhibition, a business exhibition, Familiarization Trips for journalists and tourism industry players, a Regional Tourism Business to Business Forum and the launch of a Community Project during Igitaramo, a traditional celebratory dance.
Kwita Izina is inspired by the ancient Rwandan tradition of naming babies soon after they are born. The ceremony has transformed from a local event to an international gorilla conservation brand that promotes tourism.
Source: Rwanda Development Board (RDB)