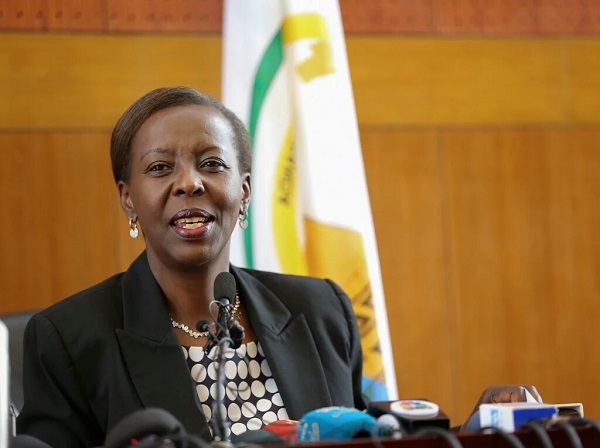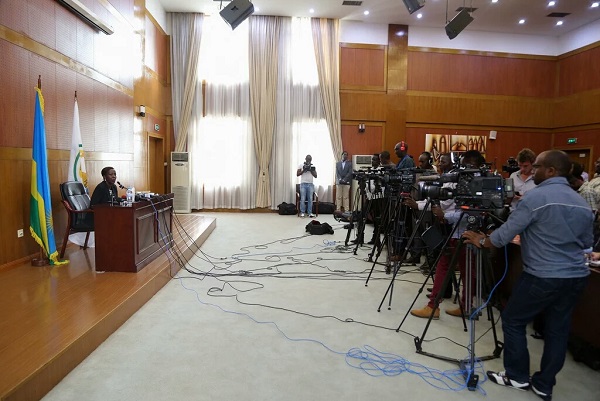 Rwanda has officially rejected accusations that it is involved in Burundi's turmoil. Foreign Affairs Minister, Louise Mushikiwabo, told journalists on Thursday evening that Burundi should stop blaming other countries for its political crisis.
"Burundi's problem is not Rwanda, Burundi's problem is Burundi," Mushikiwabo said.
She said that Rwanda is not insensitive to Burundian problem, "but it's not our mandate to solve the problem.  I can assure you Rwanda has done all it can do."
"We have opened our hospitals, we have opened our schools, we eased all the hurdles any refuges can have going to any country," she said.
Rwanda believes the priority in Burundi now is to bring the country back on track and then " shall we able to handle frictions. No blame game".
More than 120 people have died and 190,000 people have been forced to flee Burundi since April, when President Pierre Nkurunziza announced plans to seek a third term in office. Rwanda hosts a thousands of refugees fleeing Burundi.
Nkurunziza secured the new term in July elections, which the opposition boycotted saying it broke the terms of the 2005 peace deal that set two-term limits for presidents.
Mushikiwabo said, "let's agree that East African Community and the rest of the world failed to support peaceful solution. When leaders take decisions, they should be able to live with the consequences," she said.
Although some Burundi Diaspora thinks that Rwanda should intervene in the crisis, Mushikiwabo said ; "There's only so much that we can do, we don't have a mandate to fix other's problems."
However, she said, " We welcome latest African Union resolutions."
The African Union Peace and Security Council asked the African Commission on Human and People's Rights to carry out the investigation and submit a report within 45 days from last Saturday.
In more efforts to find a lasting solution to Burundi political crisis, the African Union has also called for an inclusive dialogue between the Burundian government and opposition groups to be held in any capital around Africa.
Burundi's government is also expected to attend talks in Brussels to seek a solution to a political crisis. A  150-day consultation process that the European Union hopes will end the country's worst crisis since a civil war ended in 2005.
Rwandan troops in Burundi & FDLR
There have been suggestions that Rwanda should send troops to rescue Nkurunziza from the crisis. But Mushikiwabo made it clear Rwanda cannot do so. "Rwanda will never send troops to a host country that is not ready to receive our troops" she said.
As the issue of Burundi continues to dominate regional security talks, Rwanda is at the same time engaging DRC and other neighbouring countries regarding the FDLR.
DRC's Defense Minister Aimé Lusa-Diese Ngoi-Mukena was in Rwanda recently to discuss the way forward. "He discussed broadly ..and when a neighbour wants a dialogue..its good, we were happy"
Rwanda does not find FLDR posing a military threat, but a political and ideological melting pot.
"FDLR is not a big problem, militarily, Mushikiwabo said and added that Rwanda believes if the other countries and people involved are out of equation, "we [Rwanda and DRC] would have this issue resolved."
Russia
Minister Mushikiwabo also shed some light on her recent visit to Russia. She said the two countries have had a long time friendship and her visit was a courtesy call to Sergei Lavrov her counterpart to renew the bilateral ties.
My visit in Russia was a courtesy call by my counterpart to renew our commitments. The minister said her visit was also to woe Russian investors into the investment opportunities in Rwanda.