Dozens of Incike, the elderly widows who lost their families (husbands and children) during the 1994 Genocide against the Tutsi will on June 29 relocate to decent houses, ending a-23 year period of homelessness.
After hosting 16 elderly widows in Mukura – Huye district last year, Unity Club, an organization that brings together former and current Government officials and their spouses has built a much bigger hostel that has capacity to accommodate 100 people at the same site.
Tomorrow, 94 elderly incike will move to the newly built "Impinganzima Hostel' with 50 rooms accomplished at a tune of Rwf 406,535,060.
The First Lady Jeannette Kagame who is the chairperson of Unity Club will launch the hostel.
Unity Club is working on a target to shelter all the elderly incike by 2020.
The current country wide assessment revealed that there are 869 incike, as a result of the 1994 Genocide against the Tutsi. 109 incike, were found to be in great need of accommodation as soon as possible; 94 female and 15 male.
Currently, 77 of them were sheltered in hostels from across the country. This year will leave more than 160 elderly sheltered.
To build the houses, Unity Club members play a leading role, but they do not work alone.
"We raise fund within our capacity and seek sponsors to accomplish such an important social activity," Janet Mukandayisenga, the Executive Assistant of Unity Club told KT Press.
As far as construction and equipment of the current hostel is concerned, Unity Club partnered with Development Bank of Rwanda (BRD), Bank of Kigali (BK), Rwanda Social Security Board (RSSB), National Agricultural Export Development Board (NAEB), Rwanda Utilities Regulatory Authority (RURA) and Ministry of Defense (MINADEF).
After relocating the elderly Incike to the hostel, the Genocide survivors' fund of Rwanda (FARG) brings in everything that makes hostels a typical Rwandan home; food, clothing, a guard and a permanent social worker who takes care of the needs of every elderly.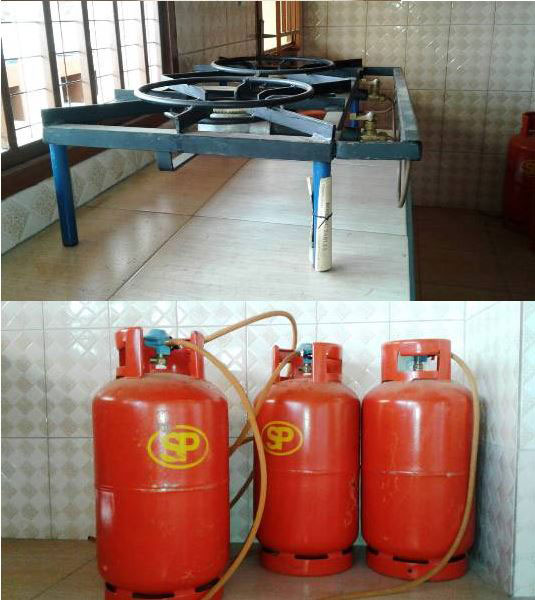 Social workers also take the sick to see the doctor, facilitate them when they want to go visit a friend, among others.
Unity Club also gave cows to the elderly incike in new homes for milk.
"Our motivation is to see those parents and to tell them – look, you lost your children, but the country is here for you. We are your family, and we really care," Mukandayisenga said.