Contrary to earlier media reports suggesting that Diane Rwigara and her siblings had been arrested, Rwanda Police has this Monday evening entered into the Rwigara home and found them hiding in the backyard of their Kiyovu based home.
The trio including Diane Shima Rwigara, her sister Anne Rwigara and their mother Adeline Rwigara were recently summoned three times for an investigation into a tax evasion case, but declined to appear, according to Police.
KT Press has confirmed that police officers arrived at Rwigara's home in Nyarugenge district, Kigali city at around 5pm, and requested the family to open the gate in vain.
Police officers were compelled to jump over the gate and found the three suspects hiding in the annex.
They were presented with arrest warrants and were driven away aboard a police van to the Criminal Investigation Department (CID) located in Kacyiru sector, Gasabo district for questioning.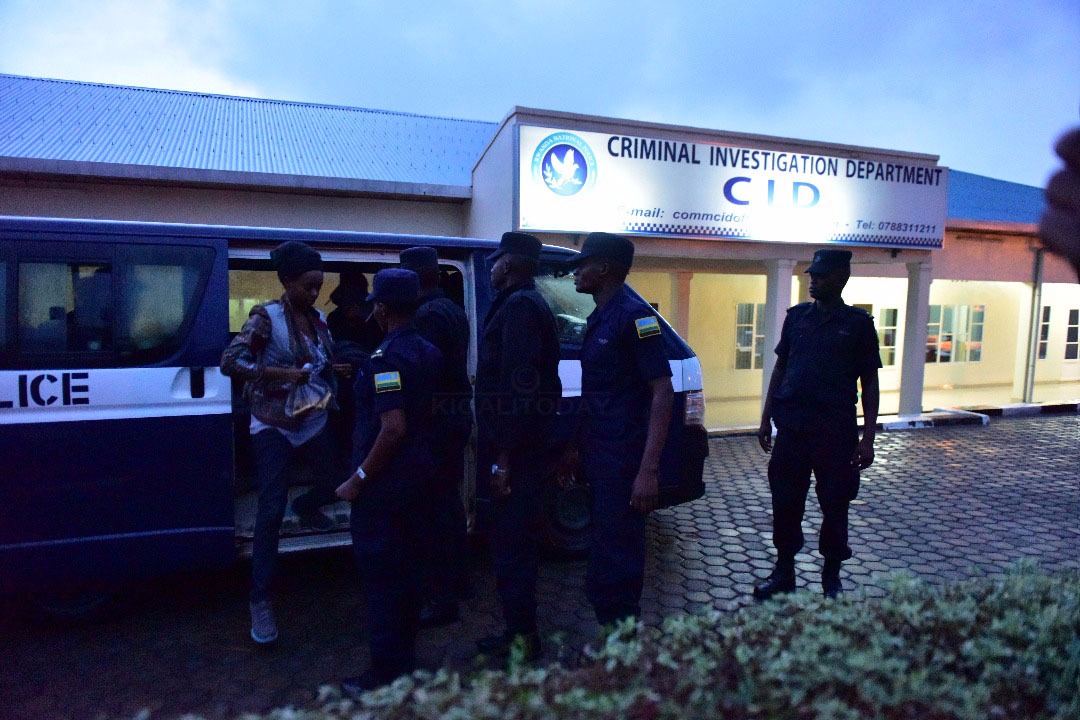 The family of Assinapol Rwigara is being investigated for tax evasion while Shima Diane Rwigara is being investigated for forgery.
In an interview this evening, Police Spokesperson Theos Badege said that the police were left with no choice after all the attempts to have the suspects come in for investigation were turned down by the Rwigaras.
Update: According to the official police twitter handle after questioning at CID, Anne Rwigara, Diane Rwigara, and Adeline Rwigara were escorted back home by the police.