Bank of Kigali (BK) has launched a new financial literacy program aimed at educating Rwandan youths on how to make money.
The televised educative and entertaining program dubbed "BK Times" is a financial literacy clinic, which aligns with the BK motto of "Financially Transforming Lives".
"BK Times" will be an educative and entertaining program that seeks to provide a financial cushion to Rwandan youths, artists and other Rwandans in general. 
The program was launched this Sunday by Thierry Nshuti, BK Head of Marketing, marking its debut launch that will tap in the youth financial mindset through organized music concerts such as Iwacu Muzika Festival.
Nshuti said that art is a career and as a bank they want to support artists reach their potential through the Iwacu Muzika events which will also benefit the entertainment industry in Rwanda but also financially reach out many youths watching the events.
"We want to see the youth get a real financial clinic on how to contribute to the economy and deal with financial institutions (banks), through music which they actually love and are entertained with," Nshuti said. 
Nshuti added that financial literacy among youth especially artists will be a vital element so as to witness growth in the local music industry especially building financial stability which is key in building career.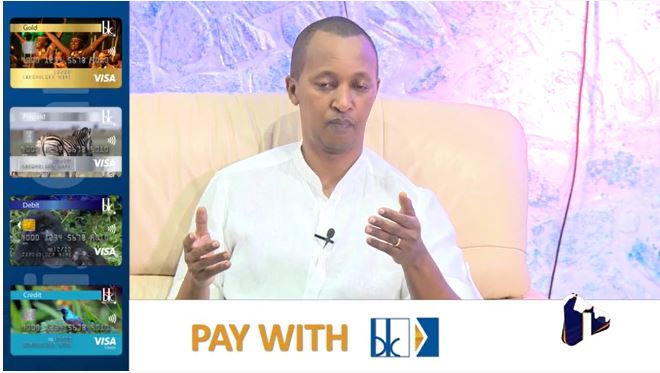 For example, he said it will be important for artists to work with Bank of Kigali so that they can be helped to manage their incomes, and loans in case they need one to make music and build a career or reputation.
Nshuti advised Rwandan youths to take the first step to attain this by working with a trusted bank like BK and always having their transactions made through their bank accounts.
"However much a person earns doesn't automatically earn them a loan. Therefore, it is vital to have a financial history with a bank so that when there is a need to request a loan it becomes easier to check the customer's credit history," Nshuti said.
Joseph Mushyoma, the CEO of East African Promoters, the brains behind Iwacu Muzika Festival said that the biggest problem within the Rwandan music industry is financial management and building a career.
"The only way for this challenge to change is if we start cleaning up our financial records so that we can win the trust and support of banks like Bank of Kigali, and this may need more mass education efforts," Mushyoma said.
To follow more of this financial advice on the 'BK Times' program, youth, artists and others can follow the weekly live shows that will take place each Sunday at 9:00 pm on BK YouTube Channel https://www.youtube.com/channel/UCqmk7hJyss06MofCMSZXeMQ, or on Isibo TV or live on Facebook https://web.facebook.com/BankofKigali/  
The 2nd edition of Iwacu Muzika festivals sponsored by BK launched this June featured Rwandan artist Bruce Melody and Igor Mabano alongside with other entertainment activities such as fashion shows and poetry acts among others.