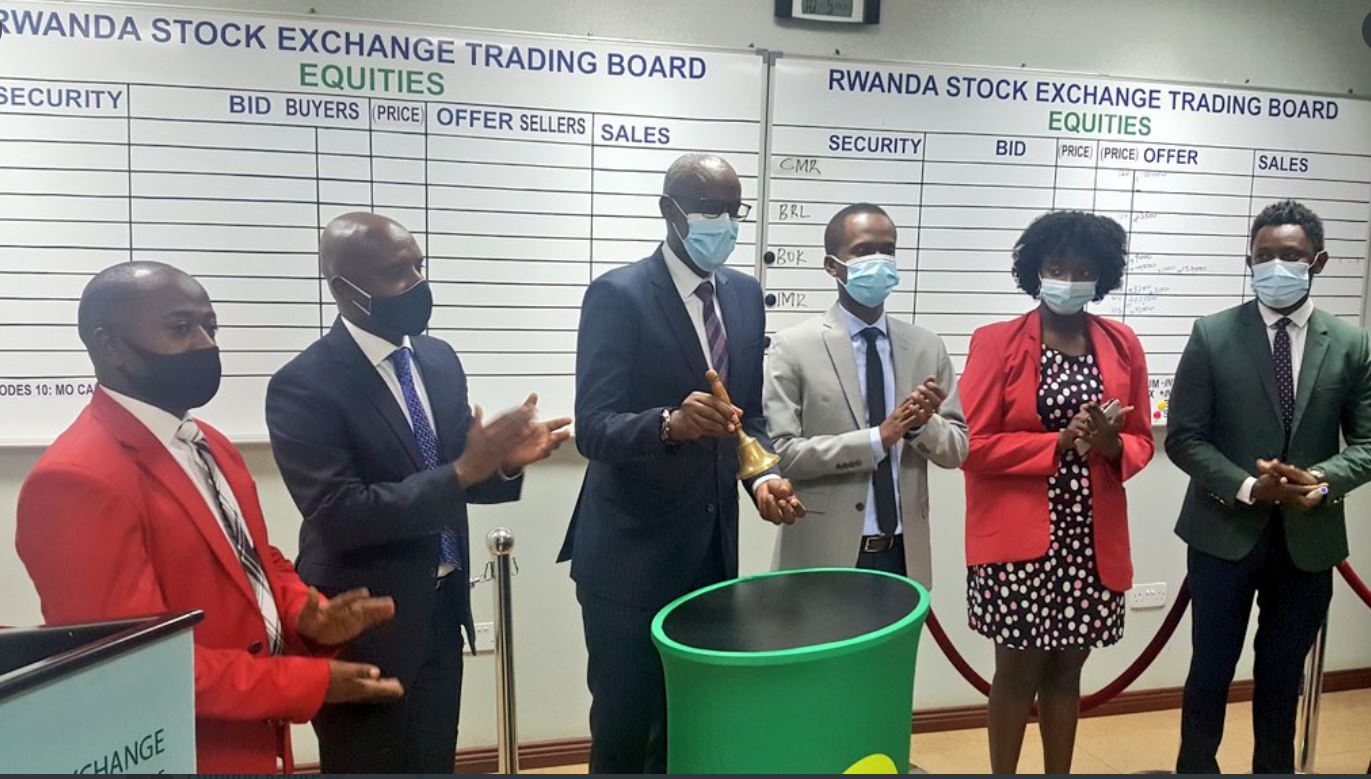 Rwanda Stock Exchange (RSE) has launched a platform to support Small and Medium Enterprises (SMEs) in attracting investment to grow their businesses.
The platform to be known as Capital Market Investment Clinic was launched in Kigali today and will focus on SMEs which can demonstrate a commitment to sustainable growth, meet the selection criteria at each selection round and demonstrate long-term commitment to the investor-readiness ideals set by the clinic.
The clinic will be under the supervision of RSE CEO Celestin Rwabukumba, with among other partners, Rwanda Capital Market Authority (CMAR) Acting Executive Director Eric Bundugu and Private Sector Federation CEO Stephen Ruzibiza.
Rwabukumba thanked the Government of Rwanda and stakeholders for their unwavering support in the capital market's journey to date, which continue to attract companies to the stock exchange.
"The expected output from the Investment Clinic Secretariat is to see an increase in the number of listings on the Rwanda Stock Exchange." Rwabukumba said.
"I would still be very productive to see companies raising appropriate funding using capital market structures even where they do not list on the exchange immediately or at all, the underlying objective is to mobilize appropriate funding for the private sector."
Executive Director, Bundugu, RSE and CMAR will work together at the clinic to process the companies in need of capital to be investment-ready, providing guidance and support on legal & regulatory framework.
Companies that graduate successfully from the Investment Clinic, will either be listed on the Main Board of the RSE or the SME board.
In the 2019 World Bank Ease of Doing Business report, Rwanda moved almost ten steps down (from 29 to 38 globally) as a result of not meeting the international standards of having at least ten private companies listed or cross listed on its stock market.
Currently Rwanda has proven it can meet the requirement with the latest entrant on the market being Cimerwa Plc and South Africa's RH Bophelo Limited which are among the five cross-listed companies on the Nairobi Securities Exchange (NSE) and Johannesburg Stock Exchange (JSE).
Others include: Bank of Kigali, Bralirwa, Crystal telecoms, I&M Bank alongside foreign companies like Nation Media Group, Uchumi, Equity Bank and Kenya Commercial Bank.