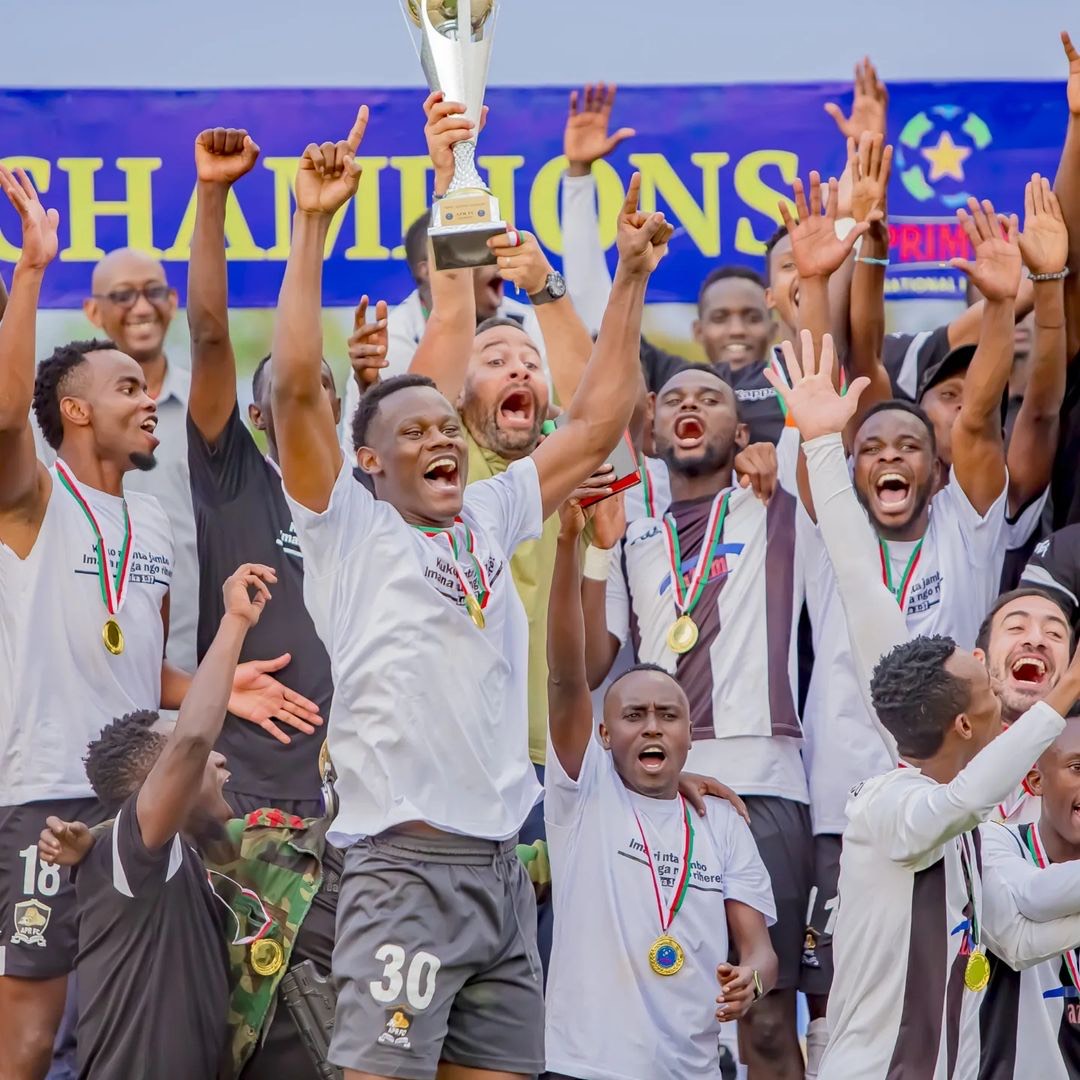 APR FC has won the 2021/22 Primus National League title after thrilling final day for the age ending Kiyovu Sports hope to win league after 30 years on knees.
This is the third title in three consecutive years for the army sponsored club currently under Mohamed Adil head coach.
APR FC, who knew a victory of today would secure them the title, were 0-0 in 45 minutes of the game against Police Fc but they turned the game around with two goals in the second half scored by their forward striker Mugisha Gilbert who netted twice on 51' and 90' minutes of the game.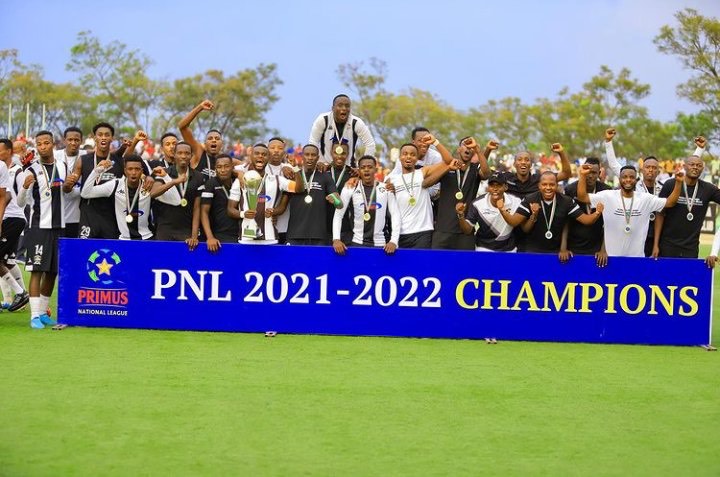 In Southern at Muhanga turf, Kiyovu Sports made 2-0 win against Marine Fc but nothing changed to the final day of Rwanda Primus national league table standing when APR FC secured their 66 points while the Green collected 65points which remains them in bed dreaming National league since 30 years behind.
After securing national league title, APR FC will immediately represent Rwanda in upcoming CAF champions league. They pocketed Rwf25 million in cash prize after lifting league Trophy.
The man of the game Mugisha Gilbert said that it was a great season to him as he register one year in Rwandan army sponsored club.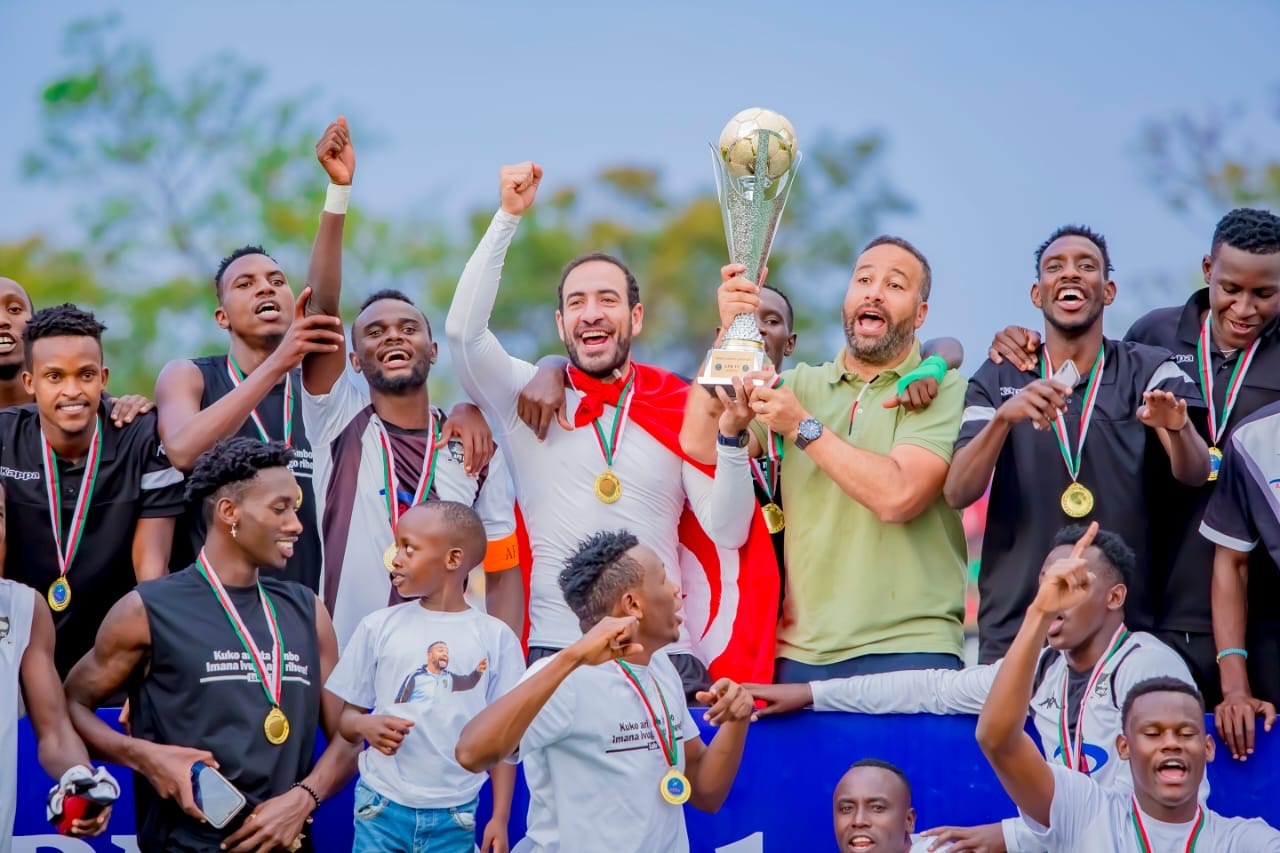 "My performance to day against Police is what I want to maintain in contributing to the club's success and I am happy for today's performance. It's been a good season for me I want to feel more important at the club and help them win more trophies," he said.
Elsewhere, Etoile de l'Est is the second relegated team after suffering a 2-0 defeat to AS Kigali and will join in the second division Northern Gicumbi FC who relegated few weeks ago.