Rwandans wishing to learn how to fly a big plane, commonly known as fixed-wing aircraft will not have to think about looking for a visa anymore.
All is set for Rwanda to start an aviation school in February 2018 where not only military officers but also civilians can enroll.
"Akagera aviation has been offering training for rotary-wing planes- helicopters, but this time it will open a section of the fixed-wing airplane," Jean de Dieu Uwihanganye, Minister of State in charge of Transport told KT Press.
"We will train pilots and later on, we shall open aircraft mechanical department and then aircraft service crew," said Uwihanganye.
This will bridge the existing gap. RwandAir has 150 pilots and only 25 are Rwandans, including only two captains.
"We have a target of training at least 200 pilots in the next five years," he said adding that the availability of more pilots will allow RwandAir to increase the number of destinations to 40 from the current 25.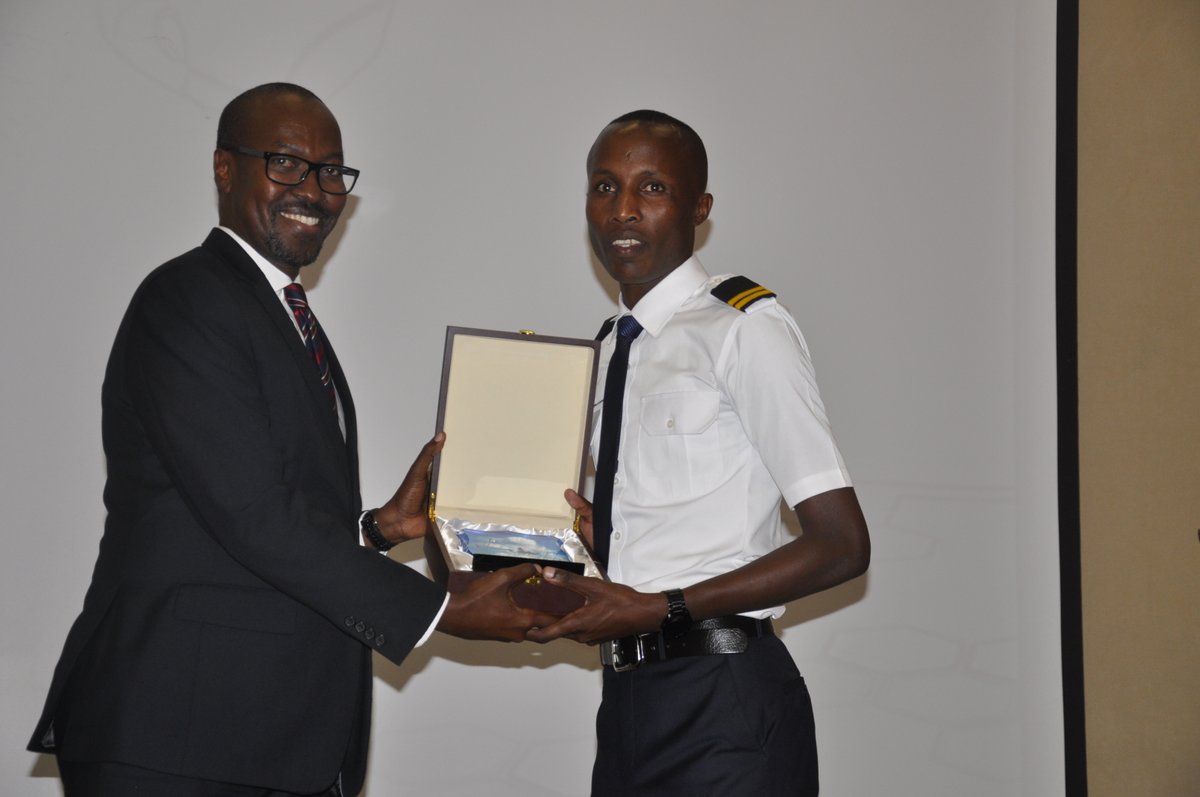 Patrick Nkulikiyimpfura the Managing Director of Akagera Aviation Limited told KT Press that registration for February intake has already been closed to 20 students for the inaugural class.
One intake will take one and a half years, but the school will register new students every year.
Meanwhile, Akagera Aviation on Thursday graduated 11 pilots who concluded sixteen-month training course on rotary-wing aircraft.
"It started as a tough journey but since I had taken a bold decision to never disappoint, I remained focused," said Robert Kayumba who emerged top of his class.
"My classmates and I used to spend sleepless nights. I am happy that we all made it."
The 11 who graduated today comprise the third intake. So far, Akagera aviation has trained 50 pilots, some of them serving in the United Nations peacekeeping missions.
The graduates have successfully completed their theory and practical tests in aerodynamics, meteorology, navigation, flight planning performance, and radio communication.
They told KT Press that for someone to enroll, good skills in Mathematical Sciences, Physics and Geography are vital.
However, attitude is also very important when you want to become a good pilot.
Apparently, graduates of the rotary-wing aircraft section would have more ease to embrace further training on the fixed-wing aircraft.
"Among the remaining skills include a training of 200 to 500 hours," Joseph Ndayishimiye, director of training and operations at Akagera Aviation Ltd said.