Rwanda has marked the National first harvest day 'Umuganura' by praising rural communities efforts to produce enough for the country while also supporting vulnerable communities.
Across the country, the citizen, predominantly farming communities met in their villages, shared the best from their produce.
The maize which is quickly gaining ground among staple foods was enjoyed and so was 'Ikigage', the local brew made from sorghum.
Despite the ban of a practice of sharing one straw while drinking from a traditional pot-a ban that aims at combating poor hygiene, today made an exception.
Men, women and young ones were seen drinking from 'umuvure' the huge wooden artifact that used to contain the local brew, alternatively with the pot made of clay.
It also included feeding children with milk, a very important symbol in the Rwandan culture, which makes much more sense in this era when stunting is rampant. It encourages parents, the community at large to take good care of children.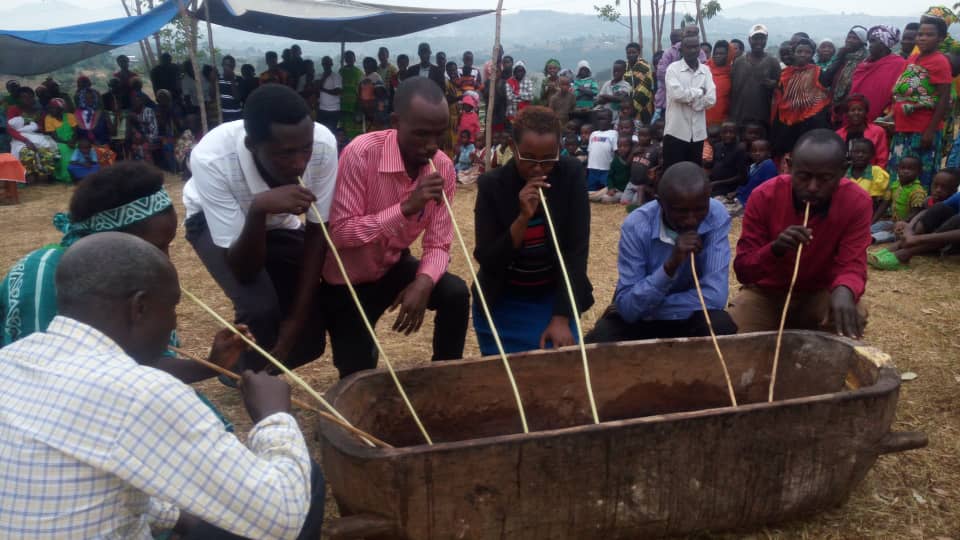 In other villages however, the event was characterized by exhibition of the best produce that makes farmers worth praising.
Umuganura 2018 further put a smile to the face of several families around the country.
The Rwanda Muslim Community handed health insurance fee to 1000 citizens which will allow them to be treated for twelve months only paying 10% of medication cost.
Moreover, 11 cows were donated by the Rwanda Energy Group (REG) and the Burkina Faso Minister of culture- Abdoul Karim Sango.
The First harvest day was officially hosted by Rwanda's Minister of Sports and Culture, Julienne Uwacu and her Bukina- Faso counterpart at Nyanza stadium.
Minister Uwacu said that Umuganura is an important celebration and an indicator of the county's social and economic performance that starts from the family to National level.
"We have witnessed a growth where agriculture production increased by 8%, and industry-including made in Rwanda, by 7%. We need to add on the production and this should start at family level," Uwacu said.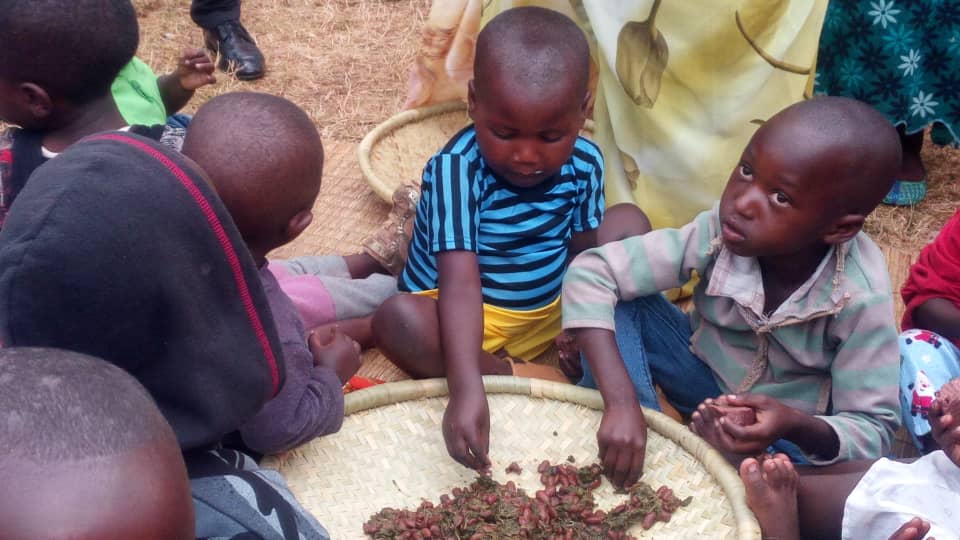 Umuganura celebration came a day after Rwanda hosted the 10th Biennial Pan-African Dance Festival (Fespad) 2018 which went countrywide from Kigali city to Nkombo Island between July 29 and August 2, 2018.
"Rwanda is the pride of all Africa as far as development is concerned and Burkinafaso has come to school. With Rwanda All Africa has well-conceived that the African Union is possible," said Minister Sango of Burkinafaso at one of the events in Muhanga district.
Countries that performed in this year's edition of Fespad include Burkina Faso, DR Congo, Congo Brazzaville, Senegal, Ethiopia and Rwanda-the host.