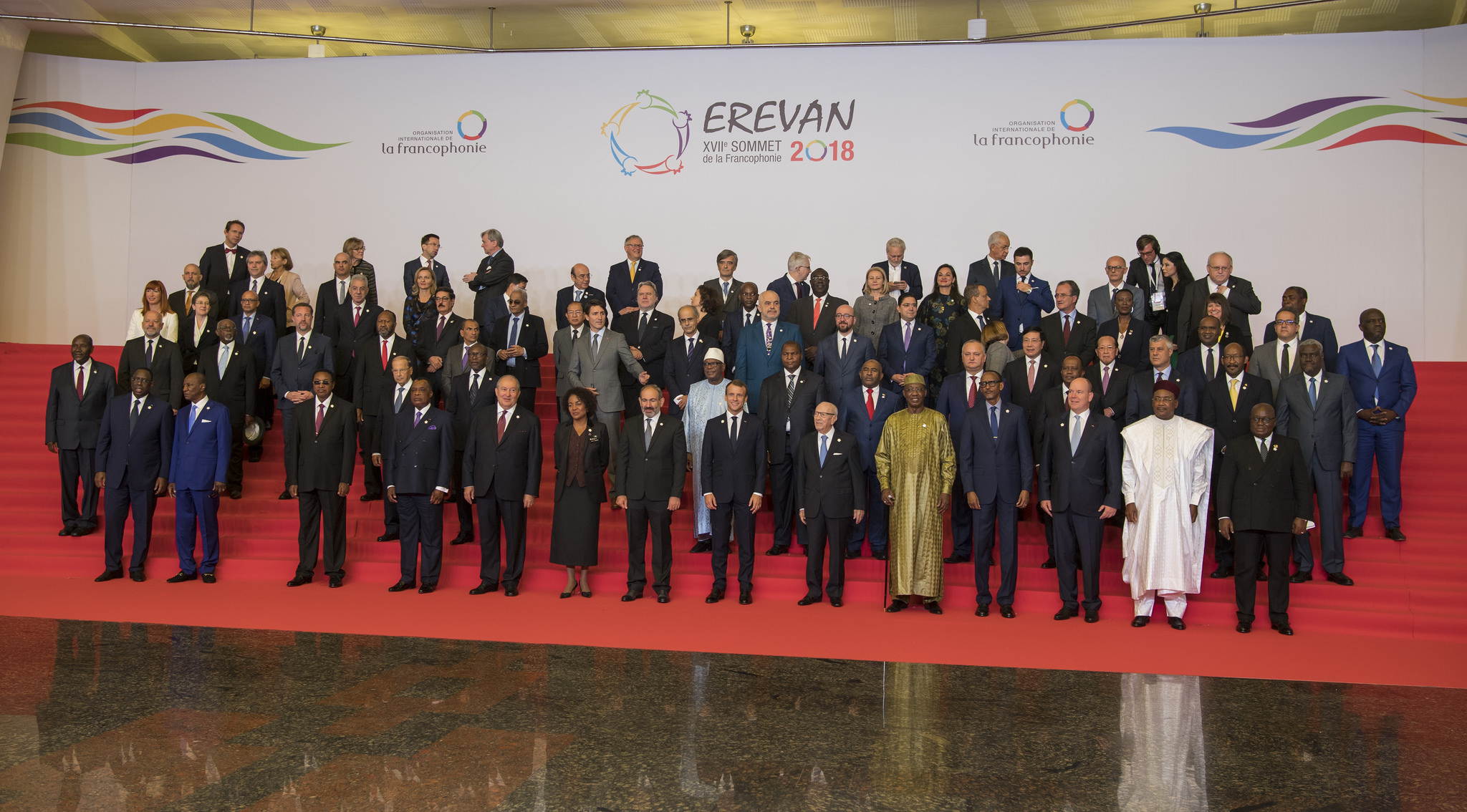 IOF General Assembly-Yerevan Oct 11
Rwandans from all walks of life and Africa at large, especially the French speaking community are tuned in any news channel which is broadcasting activities of the International Organization of Francophonie (IOF).
The 17th General assembly in Yerevan – Armenia which closes business today, is special not only for Rwanda but also Africa as a whole. It is the day of election of the next General Secretary of Francophonie (IOF) scheduled this Friday, October 12th.
Louise Mushikiwabo, the Rwandan Foreign Affairs Minister is the favourite candidate who is supported by France and the African Union among other countries.
She is competing with incumbent Michäelle Jean, the Canadian who is seeking re-election.
At the elections, Rwanda will be represented by President Paul Kagame who attended day 1 of the summit and met several dignitaries on the sideline of the event. They include Prime Minister Justin Tredeau of Canada.
Several other heads of state and government from 84 member countries are also in attendance and they addressed participants on day one.
Kagame's speech is much awaited.
Rwandan cultural troupes are also entertaining thousands of participants.
Meanwhile, the Prime Minister of Quebec announced yesterday that his country will "join the consensus". This translates his country's will to support the candidate that was proposed by Africa, the bloc which dominates IOF.
Earlier before, President Emmanuel Macron of France had also expressed his country's support for a candidate from Africa, especially, a woman.
On day 1, President Macron who took about an hour to address the general assembly said that IOF "needs reforms, to restructure its charter."
He endorsed some programs that Africa is implementing like "an inclusive leadership in Rwanda and respect of women's rights in several other countries."
Macron said he is looking forward to a Francophonie where the youth are catered for.
He said, the first fight of Francophonie are the youth, especially the girls whose education is moving backwards. Macron endorsed the agenda of Rwanda and Africa at large to support the girl and gender parity.
"The Francophonie will be feminist," Macron said.
The General Secretary of IOF, several other heads of State who spoke reiterated the importance of French language and the need to allow the strengthening of its cultural values and to provide education materials in French.
UNESCO representative shared her worry that more than 80% of education materials are currently in English.
The media in France spent day 1 analysing the electoral mood. They said Mushikiwabo is the favourite candidate given her experience in politics.
They even said, "she is the right person for the reforms that are needed in the organization."