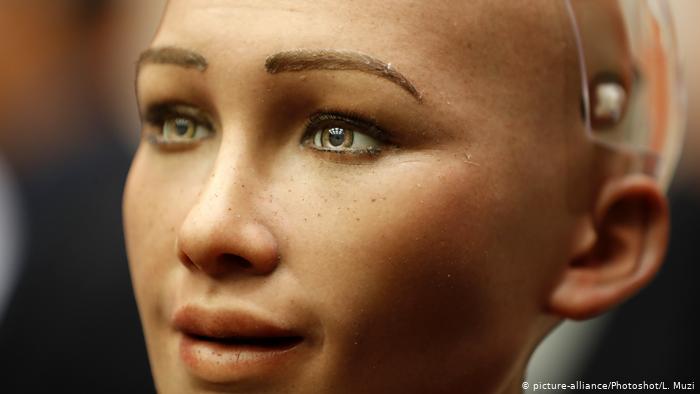 Thousands of participants will have a chance to touch, see and interact with the world's first humanlike robot- Sophia at the 5th Transform Africa Summit (TAS) in Kigali next month.
Sophia is designed with its body shape built to resemble an actual human body.
"We are excited to announce that Sophia, the world's 1st humanoid robot will feature at TAS2019" the Smart Africa Secretariat said in a statement.
That means in general, the robot has a torso, a head, two eyes, two arms, and two legs, mouth and lips among other human features designed to replicate human facial features.
In 2017 during an interview with CNBC's Andrew Ross Sorkin Sophia, about the future of artificial intelligence at a Future Investment Institute panel in Saudi Arabia, Sophia said she can smile when impressed with smart people around her and get sad when the environment changes.
Sophia is a social humanoid robot activated in 2016 and made its first public appearance at Southwest Festival in mid-March 2016 in Austin, Texas.
It is also the first robot to receive citizenship of any country, and was in 2017 named the United Nations Development Programme's first ever Innovation Champion, and is the first non-human to be given any United Nations title, and also has a twitter account with over 93000 followers.
The female robot, able to display more than 50 facial expressions, has been covered by media around the globe and has participated in many high-profile interviews.
Last year, Sophia who holds a UN title, addressed the economic forum participants held on the sidelines of the la Francophonie summit in Erevan city.
In the meantime, this year's Transform Africa Summit discussions will revolve around the very timely topic of "Boosting Africa's Digital Economy" and President Paul Kagame is expected to give a keynote speech at the opening.
The Transform Economic Forum will be held on May 14th to 17th, 2019 and end with a second time Golf Tournament.
Transform Africa Summit is a brainchild of the Smart Africa Initiative launched in 2013 by seven African Heads of State.
The Alliance has grown to 24 Member Countries and dozens of Private Sector and Academia members to accelerate sustainable socio-economic development on the continent, ushering Africa into a knowledge economy through affordable access to Broadband and usage of Information and Communications Technologies.