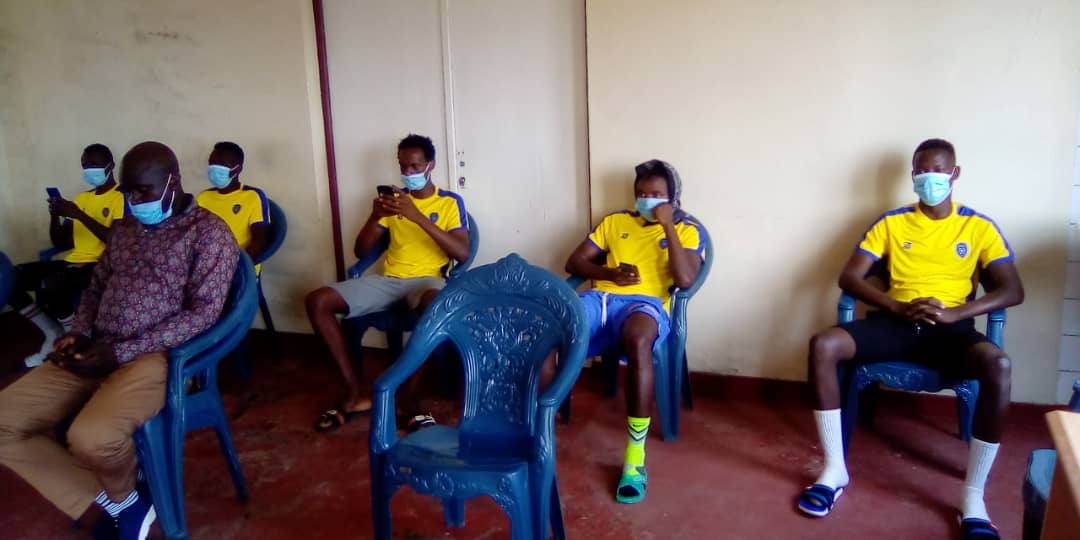 Amagaju are the first team to have players test positive for COVID-19 after 11 players contracted the virus, the team announced.
The results from the latest round of testing revealed by the Ministry of Health show that among 18 new cases, 12 were discovered in Nyamagabe District where Amagaju are based. 
Amagaju President Emile Mukiza confirmed to KT Press that 11 members of their playing staff have contracted the virus.
Players who tested positive have entered into self-isolation while the team carries out new tests across the whole squad.
Meanwhile, the team has canceled their training as they wait for secondary results. 
The Covid-19 crisis will be disruptive for Amagaju as they prepare their promotion play-offs next week.
The Rwandan Football governing body (FERWAFA) has set protocols for players contracting COVID-19  during the play-offs including the postponement of games if a team has more than nine players who have tested positive.
Amagaju are one of the second-tier teams looking for a place in top-flight football next season.
Eight best-placed teams in the second division were divided into two groups of four and will battle it out in a play-off competition where group winners will secure a place in the first division.
The battle for the promotion starts on November 13.