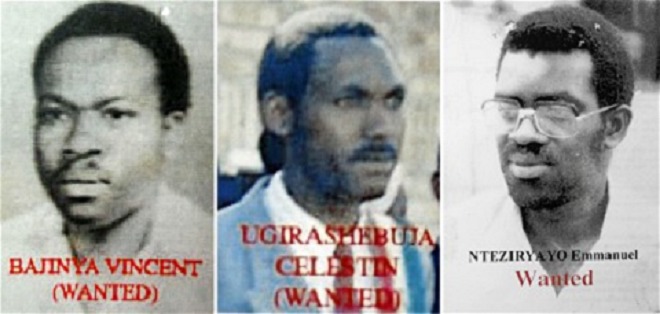 The fate of five genocide fugitives residing in UK, including Vincent Bajinya, a medical doctor from Kigali and Celestin Mutabaruka, a Pentecostal pastor will be determined in tomorrow's (Friday) long waited verdict.
Three other fugitives, Celestin Ugirashebuja of Kigoma (Gitarama), Charles Munyaneza and Emmanuel Nteziryayo of Mudasomwa and Kinyamakara commune respectively, will face final trail as well.
Except for Mutabaruka, the fugitives were arrested in UK nine years ago as a result of Rwanda's extradition request to have them respond on allegation filed against them.
UK appended extradition of the four, after Rwanda's assurance that the suspects would not be sentenced to any capital punishment, such as death penalty.
The defendants appealed for the decision, but the Magistrate`s court confirmed on June 6, 2008 the decision to extradite the four men to face charges in Rwanda.
Another appeal took place on September 2009 in the UK high court where attorneys of defendants said their clients would not be given fair justice in Rwanda.
The court ordered their release but police arrested them again in May 2013 following another extradition request from Rwanda. Arrested on May also included Mutabaruka, the fifth genocide suspect.
Meanwhile, Munyaneza and Nteziryayo, mayors of Mudasomwa and Kinyamakara commune respectively are accused of organizing and ordering the massacre of 50,000 Tutsi in Murambi technical school from Nyamagabe, southern part of Rwanda.
They are also accused of conducting other massacre of dozen thousands in their respective commune, in the Genocide where over 1 million Tutsi perished between April and July 1994.
Dr. Bajinya was accused of having been the coordinator of the Hutu militias-Interahamwe in the capital of Kigali where he was considered to be a respected doctor.
Several witnesses alleged that he organized weekly meetings in his bungalow in the weeks preceding the start of the 1994-massacres in Rwanda.
Jean Pierre Dusingizemungu, the president of Ibuka, an umbrella of Genocide survivors association told KT Press that, "We (survivors) wish all the genocide cases be tried in Rwanda. After all the country is providing fair justice; death penalty was abolished and the judicial system is doing quite well."
Referring to previous extradition cases which are in court, he also said, "Precedents are there for all to see."
Rwanda is trying 12 cases involving suspects that were referred to Rwanda by International Criminal Tribunal for Rwanda (ICTR) or extradition and deportation cases from foreign countries.
Other extradition cases are still pending in several countries. Those include the case of Ladislas Ntaganzwa, one of the nine most wanted genocide fugitives that was arrested in DRC a week ago.
Meanwhile, UK has no extradition treaty with Rwanda, but the 194 article of the Extradition Act of 2003 allows for extradition under certain circumstances.
"We cannot say what will come out of tomorrow's court decision. We are waiting like you," Richard Muhumuza, Rwanda's Prosecutor General has told KT Press.