Young twins from University of Rwanda have defied odds by designing a platform where all the adolescents, young adults and the general public will ask any question related to sexual health and get an answer.
Their project was rewarded with $ 10,000 tonight.
By designing Tantine, a website App, Sylve Muzungu Hirwa and his sister Sylvie Uhirwa, medical students at University of Rwanda surpassed the cultural understanding that siblings cannot talk about sexual matters.
They also transcended community reticence to talk about sex, sexual reproductive health which affects negatively adolescents, and even adult Rwandans.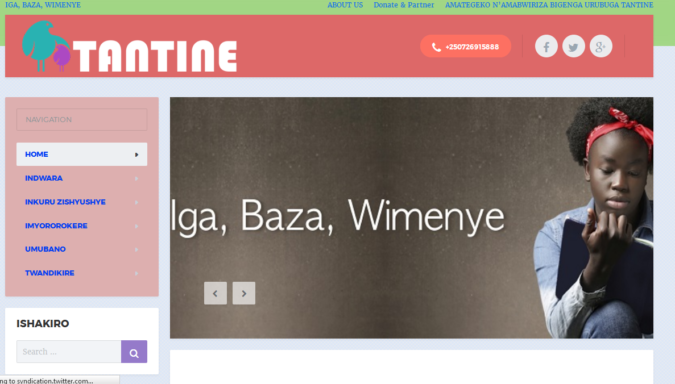 On their www.tantine.rw , they proposed a platform where you can get answers to frequently asked questions, including those that society used to call taboo.
The platform which is currently operational was named after tantine (aunt) because she was the only person a girl could entrust all sexual issues and information without fear that she would reveal it to anyone.
"We want to make our culture a route to solutions as we used to talk to our aunties; we want to keep the culture but in a revolutionized way that is digital and easily accessible," Uhirwa told KT Press.
Among others, menstrual cycle, virginity, family planning and love matter find place on this platform. One can ask any question on this interactive platform or can read the already existing information that was loaded on the website.
Hirwa and Uhirwa are part of four finalists in the iAccelerator challenge program, a mentorship – driven acceleration program by Imbuto Foundation in partnership with UNFPA.
The program seeks to reward best young entrepreneurs, who have projects that bring solutions to pressing sexual and reproductive health challenges.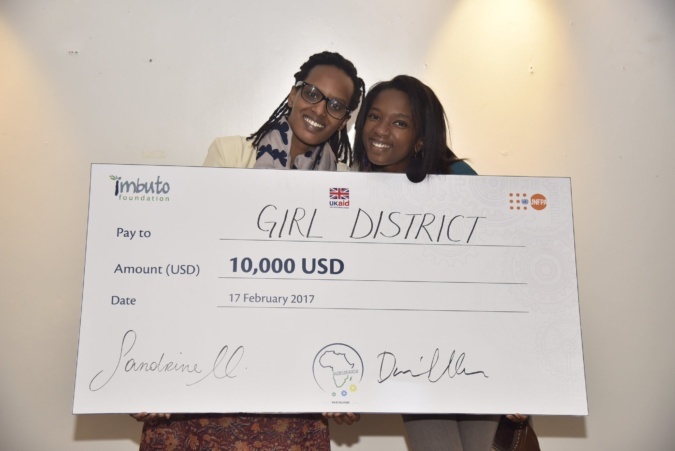 Three other winners include; Girl District, an initiative of  Uwase Dominique and Shakira Umutoni who also intend to break the ice on topics that were previously avoided by the society while they could help the youth have information on sexual and reproductive health to avoid risky behaviors.
Their messages will be channeled through comic but straight to the point books that were adapted to the needs of an audience included between 16-24 years of age.
On his side, Irere Hirwa Alain Patrick designed 'Tubiganireho (let's talk about it) TV show' whose content also goes into the same direction with his pears; encouraging the youth to talk about sexual life.
His message will be channeled through an audio visual format.
"Being raised in a typical Rwandan family, we never had a chance to hear parents talking to us about sexual life until my sister got pregnant," Hirwa said after showing a sample of his program.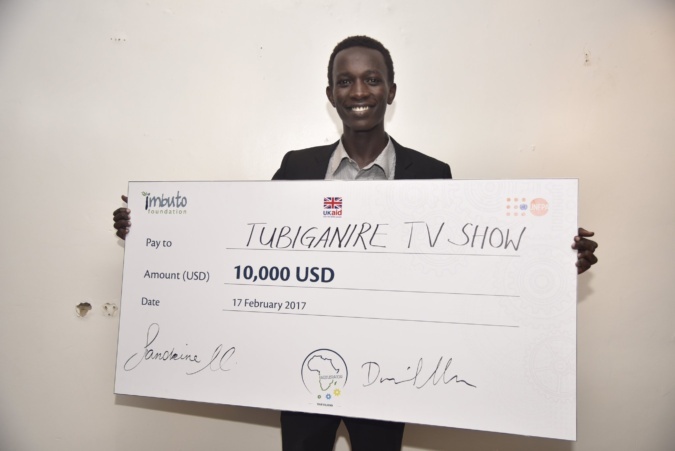 "I want my show to prove parents that sexual life discussion is key to children's growth."
The fourth winner of  iAccelerator Challenge consists of a 4 student team who are working on 'Umbrella' a code that will be used by the public to ask questions and get answers via a short message on Mobile phone.
The four winners were given $10,000 each to implement their projects but will also have an opportunity to present them in front of potential investors in May.
"I will make good use of this opportunity that was given to me by Imbuto Foundation," said Hirwa.
The winners were picked among ten aspirants in a competition that started with more than 230 applicants in December 2016.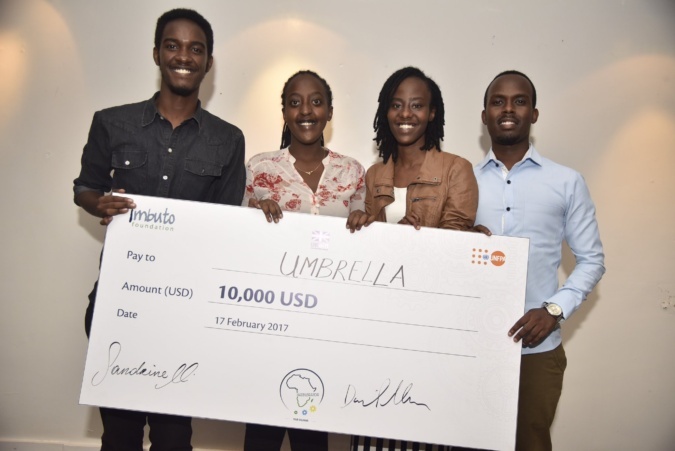 Sandrine Umutoni, Director General of Imbuto Foundation congratulated the winners but also encouraged the six who did not pass while saying, "We want them to keep working on their projects because we shall continue to support youth with innovative ideas."