Former US President George W. Bush asked the Secret Service to move out. The First Lady of Benin Mrs Claudine Tallon couldn't hold back her tears. Renowned comedian and recipient of Queen Elizabeth II award, Anne Kansiime exploded into uncontrolled tears. IMF Chief Christine Lagarde directed that journalists not follow her inside the memorial site. The late global reggae icon, South African Lucky Dube cried like a baby. The Morocco monarch Mohammed VI could not believe what he had just witnessed, spent more time than planned as he asked question after another on how the genocide was able to be so meticulous.
The above are only a fraction from the tens of thousands of global names that have witnessed the horror at the Kigali Genocide Memorial Centre. It is also only one of the countless memorial sites spread across Rwanda. They hold a piece of history the world cannot understand, and may probably never comprehend.
As Rwanda prepares to commemorate the 1994 genocide against Tutsi, KT Press has documented the reaction of some of the personalities when they stepped into the walls of Kigali site. Below is a selection:
---
King Mohammed VI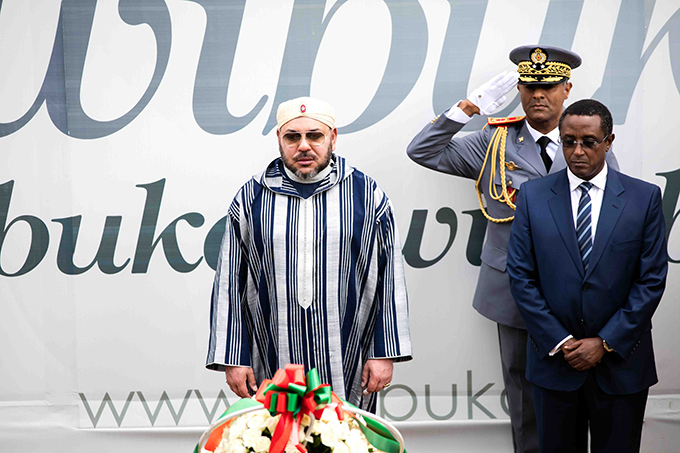 King Mohammed VI of Morrocco visited Rwanda in October 2016; during his visit he paid tribute to the victims of the 1994 Genocide against the Tutsi. His emotions were not automatically shown but he was so inquest to know how the genocide was put to action. "He was asking each and every single detail," Gatera said adding that in several instances, the King could break his protocol rules, allowing himself to go back to previous room, taking quite enough time observing photos, and so on.
---
George W. Bush
George W. Bush and his wife visited Rwanda in 2008, he also visited the memorial. His emotions started right after watching the introduction film. Gatera who was his tour guide said that when he entered the site, he immediately asked his security protocol to leave him alone. "He became so humble and he eagerly wanted to be himself inside the memorial site," said Gatera adding that Bush was only with his wife when visiting. During the visit, George was asking a lot of questions that demanded deeper explanations. "His emotions were heard through the kind of questions he was asking," Gatera said.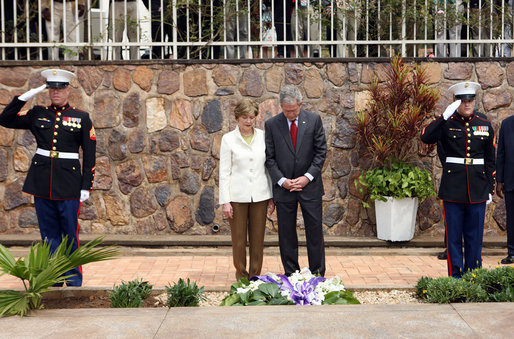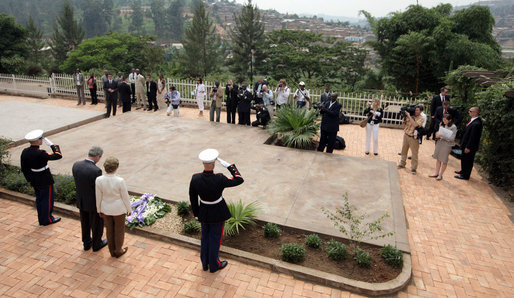 ---
PM Benjamin Netanyahu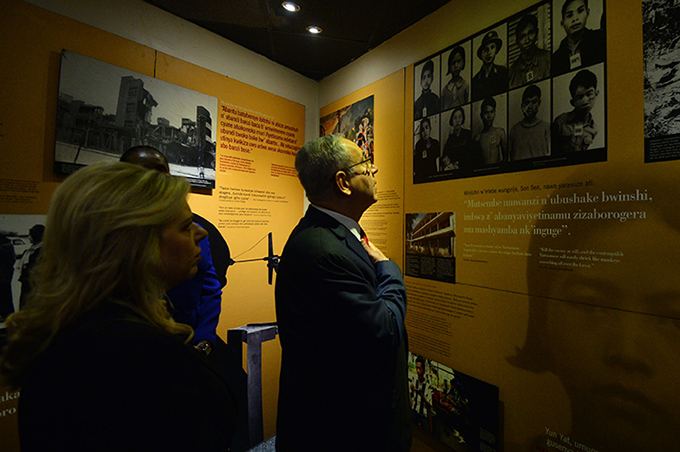 Israeli Prime Minister Benjamin Netanyahu when he visited Rwanda in 2016, he had on his agenda, a visit to the genocide memorial. During his travel inside the site, he lost strength when he reached the 'Children Room' which is dedicated to innocent children who lost their lives during the 1994 Tutsi genocide. Netanyahu sat on a stool as he was listening to the stories of the babies as tears were rolling in his eyes. After visiting the memorial site, Netanyahu and his wife in the memorial guest book wrote that "We are deeply moved by this memorial to the victims of one of human's greatest crime and reminded of the haunting similarities of the genocide of our own people. Never again," they said.
---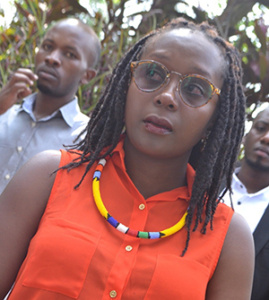 Kansiime Anne
On a Saturday evening in June 2015, all comedy lovers in Rwanda were ready to watch live one of the funniest comedian in the region, Kansiime Anne famously known as the Queen of Comedy. It had been three years when she last performed in Rwanda; she came three days before the concert to make enough rehearsals and media tours. Rwanda was still in the 100 days of genocide commemoration and Kansiime headed to Kigali memorial before meeting the media around 12:30 am. At the memorial, she listened to the briefing of the guide before entering the rooms. When she reached the photo room, the funniest Kansiime broke into tears. Her manager Kakai Emma hastened a handkerchief and Kansiime removed her pair of glasses, wiped out tears and put them back. But she suddenly broke into tears and said "I want to go, I can't make a step further, sorry."
Kansiime was ushered to lay a wreath on the graves and paid respect to 250,000 bodies of victims kept inside Kigali Genocide Memorial, always in tears. Kansiime decided to cancel all interviews she had that day and performed a day later. "It was not a good idea to arrange this visit to the memorial before my performance," Kansiime told her manager.
---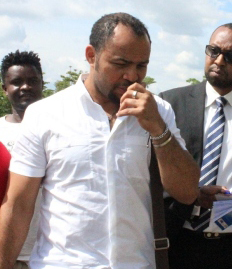 Ramsey Noah
A famous Nollywood actor Ramsey Nouah visited the genocide memorial in June 2013. He expressed deep sadness during the whole visit but his emotions were dominated by anger. It was very difficult for him to understand how people would lose humanity to the extent of killing each other for 100 days. He left a message saying "My heart throbs with mixed emotions: – Sadness, Pain and Anger."
---
Christina Aguilera
Christine Aguilera 37, an American singer, songwriter, actress and television personality visited Rwanda in June 2013. As a soft hearted person who is known in roles that require sympathy, she started shading tears upon watching the first clip of the introduction documentary.
But her heart broke into pieces when she entered the children's room. She wasn't able to resist even for a minute. Aguilera immediately left the room without saying a word. She wasn't even able to write in the guest book.
---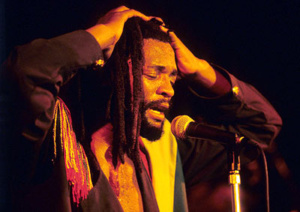 Lucky Dube
Seemingly calm, Lucky Dube visited the memorial in 2006 but his facial expressions changed with every step he took inside the memorial center. Upon entering the underground hall which includes remains of the genocide victims, the South African Reggae star broke into tears, and, Gatera said, he cried like a baby, tears flowed freely along his cheeks.
---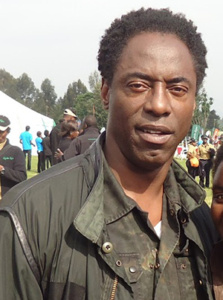 Isiah Washington
Hollywood actor Isiah Washington visited the memorial in, June 21, 2013. He expressed sadness during the whole visit. The visit was supposed to take one hour but it ended up taking more than two hours due to emotions that were heard to manage. "At every stage, we were obliged to stop for a while to allow him gather strength," said Bonheur Pacifique, the guide. His message was "Always Remember to Remember." KT Press has learnt that Washington is producing a documentary that features many components from Kigali Genocide Memorial.
---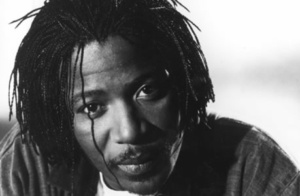 Alpha Blondy
Alpha Blondy who was supposed to perform in FESPAD also visited the memorial, in 2010. The visit left him with something he said he would carry with for the rest of his life. When Blondy visited the memorial, his weakest point was when he had to lay the wreath on the grave of the victims. He spent more than 5 minutes shading tears and from there he bought a bracelet of 'Never Again' and the flag of Rwanda while saying what happened should never happen again.
---
Christine Lagarde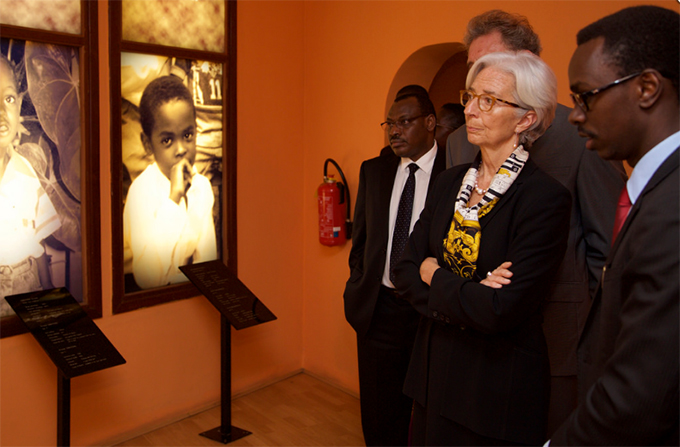 The Managing Director of the International Monetary Fund (IMF) was in Rwanda for a four-day official visit. She visited the Kigali Genocide Memorial on 27 January 2015 and said the world needs to be tolerant. After a sixty-minute's tour of the Rwandan genocide memorial, Lagarde wrote a message in the visitors' book condemning the atrocity. Lagarde, who was dressed in black, did not want any journalist in. She also turned down interviews after the tour.
---
Aliaume Damala Badara Akon Thiam
Aliaume Damala Badara Akon Thiam, better known as Akon, is a Senegalese-American singer, songwriter and businessman. He visited Rwanda in July 2015 where he had come for his "Lighting Africa" initiative. Before leaving the country, Akon visited the memorial where he was eager to learn about Rwandan history. He wasn't able to overcome his emotions after visiting the room that shows tools that were used during the genocide. He stopped the visit from there and went to lay a wreath at the mass grave.
---
Zari The Boss
Tanzanian Diamond and his girlfriend Zari were in Rwanda in 2015 for a new year's concert. The two arrived days before the show and had time to visit the 1994 genocide museum. An emotional Zari broke down into tears when she was shown the tools that were used during the genocide, but luckily Diamond Platnumz was there to give her a shoulder to cry on.
---
John Kerry
In 2016, John Kerry the former US Secretary of State who came in Rwanda to attend the Montreal Protocol meeting, out of his busy schedule he made time to visit the memorial where he wasn't able to say any word but only made a sign of the cross after laying a wreath on the grave of the victims.
---
Benin's First Lady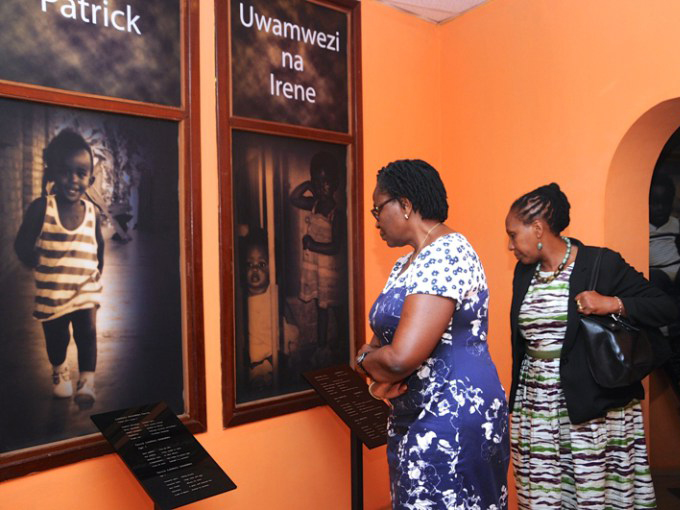 In November 2016, Madame Claudine Gbènagnon Talon, First Lady of Benin, was at the Memorial Centre. Madame Talon also learnt about the efforts by Rwandans of all ages and from all walks of life to rebuild and reconcile 23 years after the Genocide. She was so sad that her emotions turned into tears when she entered the children's  section. Her message after the visit was; "You will remain in our hearts and live in us as a motivation for our commitment to peace and harmony."
---
Nicolas Sarkozy
Former French President Nicolas Sarkozy visited Rwanda in 2010 where he also acknowledged that France made "mistakes" during the 1994 Rwandan genocide after visiting the Kigali Genocide Memorial. His visit was more of diplomatic issues than personal emotions.