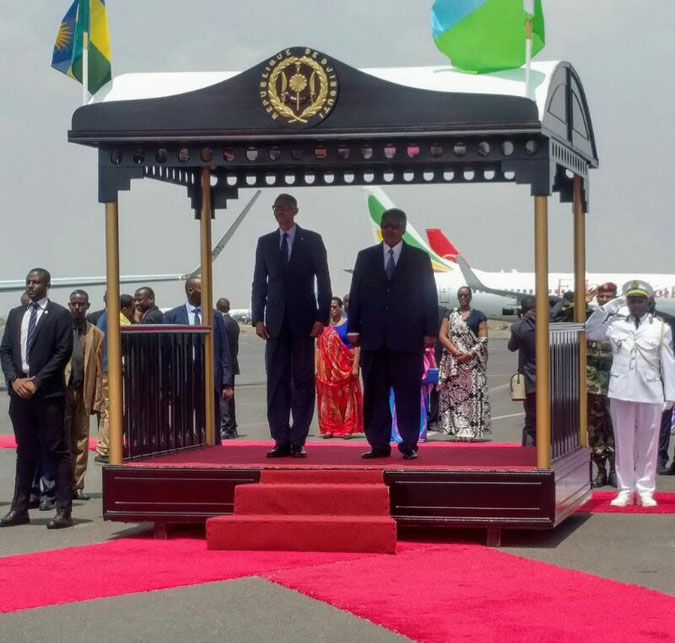 President Paul Kagame  and the First Lady Jeannette Kagame this morning arrived Djibouti for a two-day State visit, as Rwanda looks to strengthen ties with the country in the Horn of Africa.
President's visit to Djibouti is reciprocal – following his counterpart Ismael Omar Guelleh's visit to Rwanda in March last year.
The two leaders then held talks that hugely centered on trade and investment. Djibouti is strategically located near the world's busiest shipping lanes, controlling access to the Red Sea and Indian Ocean.
With its strategic location, Rwanda wants the Horn of African country brought closer to East African Community.
In a joint press conference in Kigali, before President Guelleh ended his visit to Rwanda, the two leaders pledged to work together to strengthen ties even further.
During the conference, the two leaders witnessed the signing of a General Cooperation Agreement between the two countries to provide a foundation for future technical agreement as well as a Memorandum of Understanding for collaboration between Djibouti Ports Authority and the Rwanda Development Board.
The two leaders recommitted to doing more to advance trade between the two countries, taking integration to the larger Eastern Africa region.
Speaking about integration, President Kagame reiterated that through coming together; "Progress is made; the only thing is how fast we can move. We want to move faster. We are happy to continue cooperating with our brothers and sisters to strengthen the integration of our region."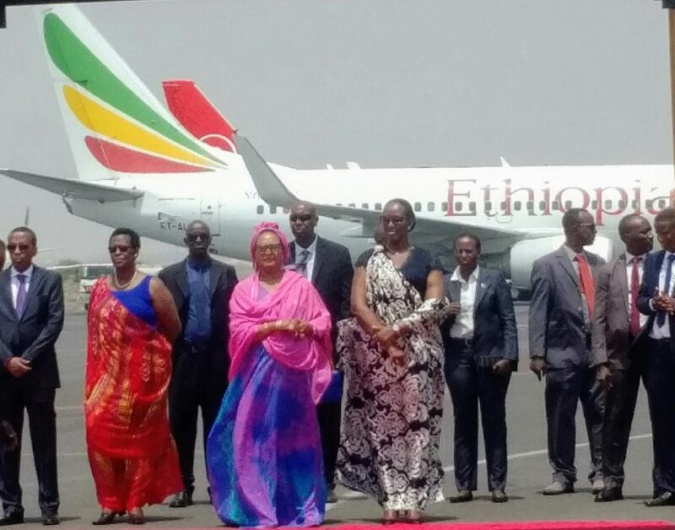 Four years ago, Rwanda was offered a 20-hectare piece of land at the port of Djibouti. The country has been working on plans to develop and utilize the land as a strategic base for its imports and exports.
President Kagame pushed Rwandan officials to fast-track the development of the 20-hectare piece of land at the port of Djibouti, adding that the country is keen to develop opportunities in line with her desire to deepen economic integration in Eastern Africa of which Djibouti is an integral part.
Rwanda and Djibouti aim to open more windows of cooperation through further investment in air transport and linking the special economic zone and the Djibouti port.
President Kagame is accompanied by First Lady Jeannette Kagame