Rwanda's APR clubs (Men & Women) kept the country's flag high as they claimed this year's edition of the glittering Nyerere International Championship, which climaxedon Sunday at the National Indoor and Outdoor courts in Dar es Salaam.
Organised by Tanzania Amateur Volleyball Association (Tava) in honour of the Father of the nation, Mwalimu Julius Nyerere, the week-long tournament featured 19 teams.
Men's teams in Group A were APR, Nyuki (Zanzibar), Chui, Mjimwema and Makongo (Dar es Salaam).
Group B comprised Jeshi Stars, JKT (Dar es Salaam), Police (Zanzibar) and Kigoma (Kigoma), while Tanzania Prisons (Dar es Salaam), Shinyanga, Pentagon and Flowers (Arusha) were in Group C.
Women's sides in the championship were APR of Rwanda, Makongo, Magereza, Jeshi Stars, Mjimwema and JKT all of Dar es Salaam.
In the men's category, APR volleyball club outplayed Jeshi Stars 3-0 to be crowned the champions in a closely fought battle. The military side won the first set by 25-15 and dominated the proceeding set by 25-20, before registering another success in the last set by 25-18.
In the women's category, the ladies emulated their male counterparts by inflicting a defeat of similar margin on Jeshi Stars, demolishing them 3-0 to lift high the trophy in what seemed to be a one way traffic encounter.
Both the final games attracted military teams and Rwandans looked sharp from the beginning of the contest, hence winning the title in both categories was not a surprise thing at all.
The away teams were complete packages in almost every segment with presence of their tall players working out the best for them. This enabled the visitors to win all three sets easily over the hosts.
Following the victory, Rwandan sides cashed in Tshs. 1m plus a trophy each, while the runners-up Jeshi Stars pocketed 500,000/- in each category.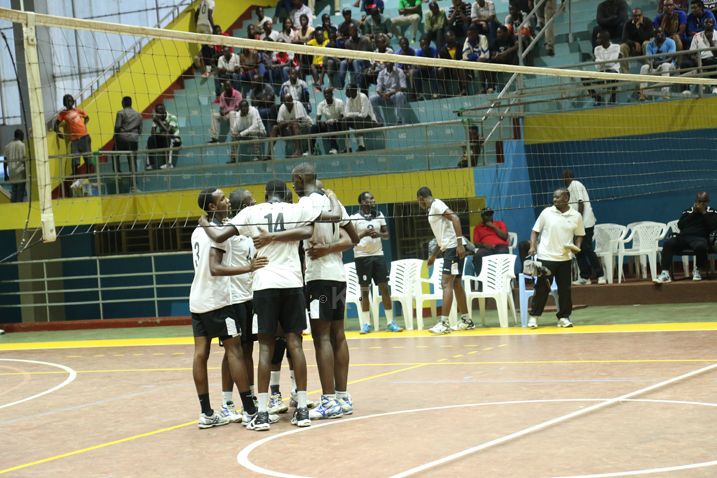 On Friday, in men's mouth-watering semi-finals, which brought together Jeshi Stars and Magereza, the former emerged victorious, thanks to a comfortable 3-0 win, which enabled them to book a slot into the final.
Another appetizing last four match on the day involved Makongo Secondary and APR in which, the away team proceeded into the final following yet another breathtaking 3-0 win, to set up an exciting finale between Jeshi Stars and APR.
In women's last four, Makongo Secondary bowed down 3-0 to APR as the visitors continued to reveal their supremacy over Tanzania sides.
The last semis on the day in ladies category saw Jeshi Stars cruising into the final with a hard fought 3-2 victory over Magereza to set an all military side finale.
The annual Nyerere Cup is conducted to commemorate the death of the country's founding father Mwalimu Julius Nyerere.