Prosecution has revealed four people whom it accuses of being accomplices to Adeline Mukangemanyi Rwigara and her two daughters; Nshimiyimana Diane Rwigara and Uwamahoro Anne Rwigara.
In a case involving prosecution and the accused, prosecutors revealed that Mugenzi Gwiza Thabita who lives in Canada, Mukangarambe Xaveline and Jean Paul Tuyishimire both from USA and Edmond Mushayija from Belgium have been plotting to incite insurrection with intent to overthrow the state.
Court heard that these crimes were committed between 2015 and 2017.
During the plot to incite insurrection, prosecution accused Adeline of spreading audios and tracts among her peers.
The prosecution further revealed that Adeline and her accomplices have been listing Rwandans by section and those who should be avoided in the society.
For Diane Rwigara and her sister Uwamahoro, prosecution also revealed they have been writing WhatsApp messages and audios inciting insurrection.
Prosecution said that the family, wrote to French newspaper Jeunne Afrique, accusing the government of killing Asinapol Rwigara. But according to prosecution, this letter was sent to the newspaper after the same family had written to Prime Insurance Company reporting that Rwigara had been killed in a car accident.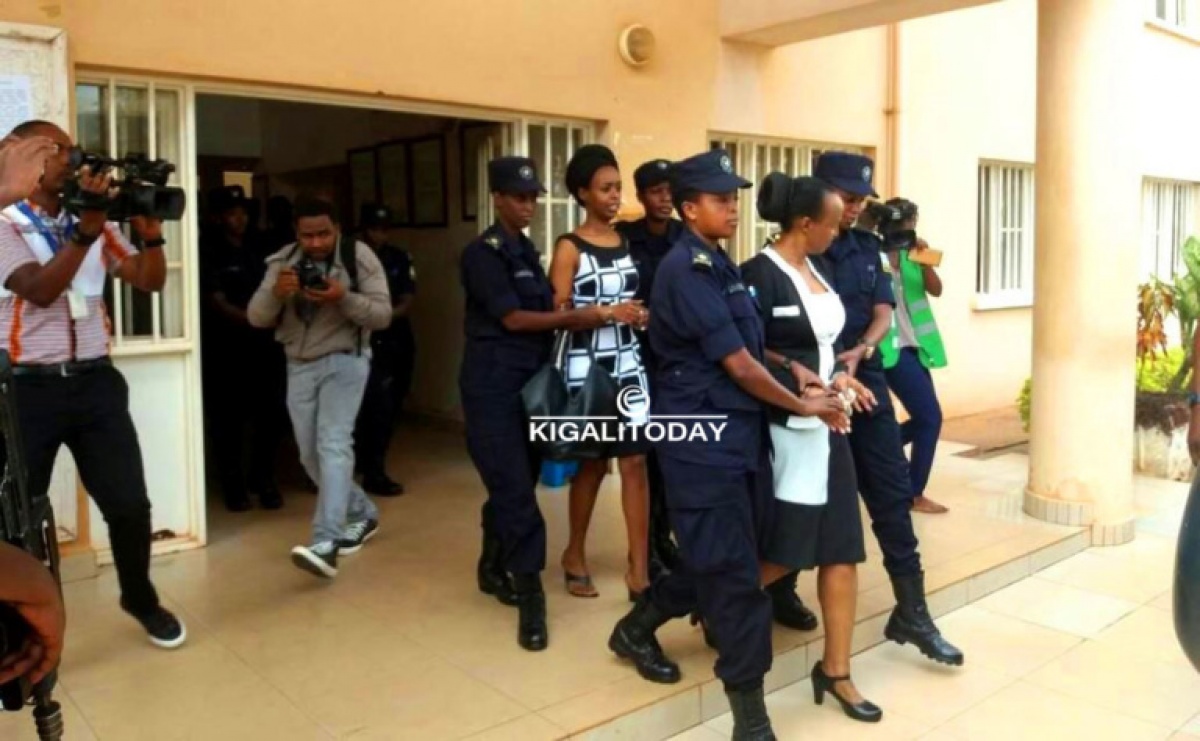 The new development also revealed by prosecution is where Adeline Rwigara, through WhatsApp Audios, said there was an impending Genocide in Rwanda.
Prosecution is expected to play all audios detailing how the family has committed the crimes. However, only 13 audios out of 20 to be heard will be made public, while 7 others will be heard in trial in camera.
It is said that Anne Rwigara was also heard saying this government is "A mafia state". And prosecution says it will soon reveal more names of people involved in this case.