Rwandan Christians across the country woke up early to attend prayers at different churches to usher-in the birth of Jesus Christ annually celebrated on December 25th – Christmas day.
The mood is generally joyful as families, friends exchange pleasantries and greetings outside prayer venues. The early morning mass usually conducted in Kinyarwanda ended at 10am will be followed by afternoon mass and later evening mass.
Christians have been advised to live by love and empathy as they celebrate Christmas- the priest told hundreds attending Christmas Holy mass at Regina Pacis parish in Kigali, Remera today.
"Celebrating Jesus' birth would be meaningless if we don't embrace peace, love and harmony with neighbors. God sent his unique son to teach us love and save us from destruction. So there's no Christmas if we don't live by his example of love," The priest said.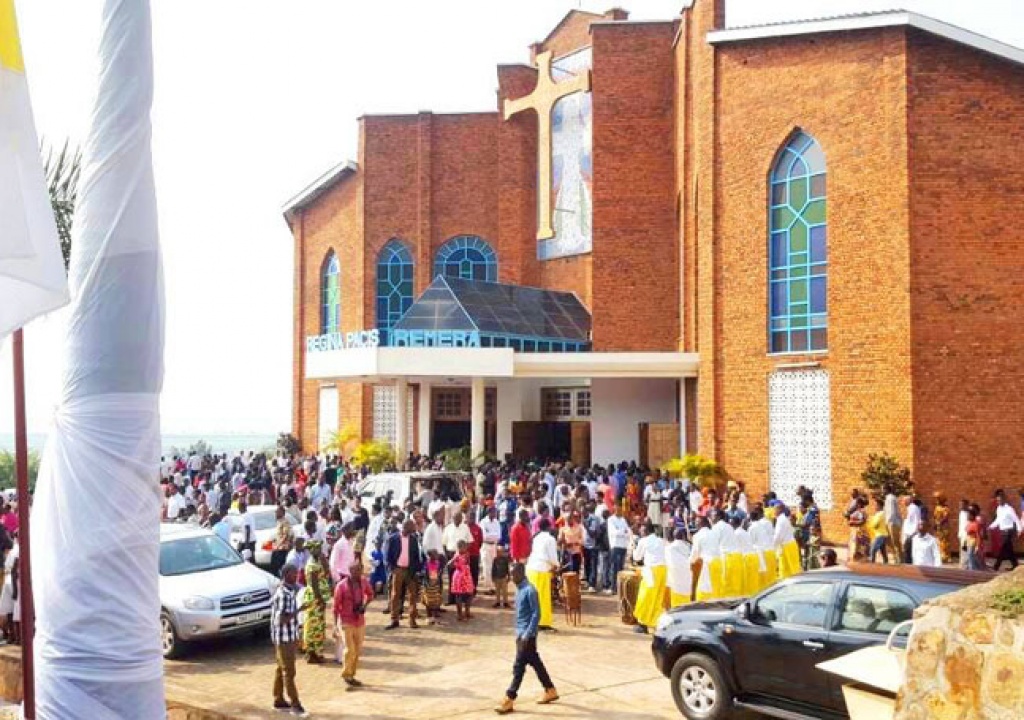 He said the Bible espouses kindness, especially to the disadvantaged who should be facilitated to share in the Christmas spirit.
"It is a season where all of us celebrate the birth of Jesus and the best way to do it is share with those who do not have not only during this festivities but also carry the same spirit into the New Year," he told worshippers.
He appealed to Christians to be patient, kind and accommodate each other despite human differences. "We should allow Christ to be born in our hearts," he said.
The mass attended by around 3,500 worshipers saw many children in joyful mood as they watched the just born Jesus in the Christmas crib. Many wanted to touch him, others bringing him flowers.
During the sermon Rev. Antoine Rutayisire told worshippers that "we need to create that personal relationship with Jesus as he is born…some of us are creating wars instead of peace. Be ready today to live by the Word and deeds that will let people know Christ is born in you today."
Anglicans prayed for the first time in their incomplete new church building in Giporoso adjacent to the old church with seating capacity of up to 5000.