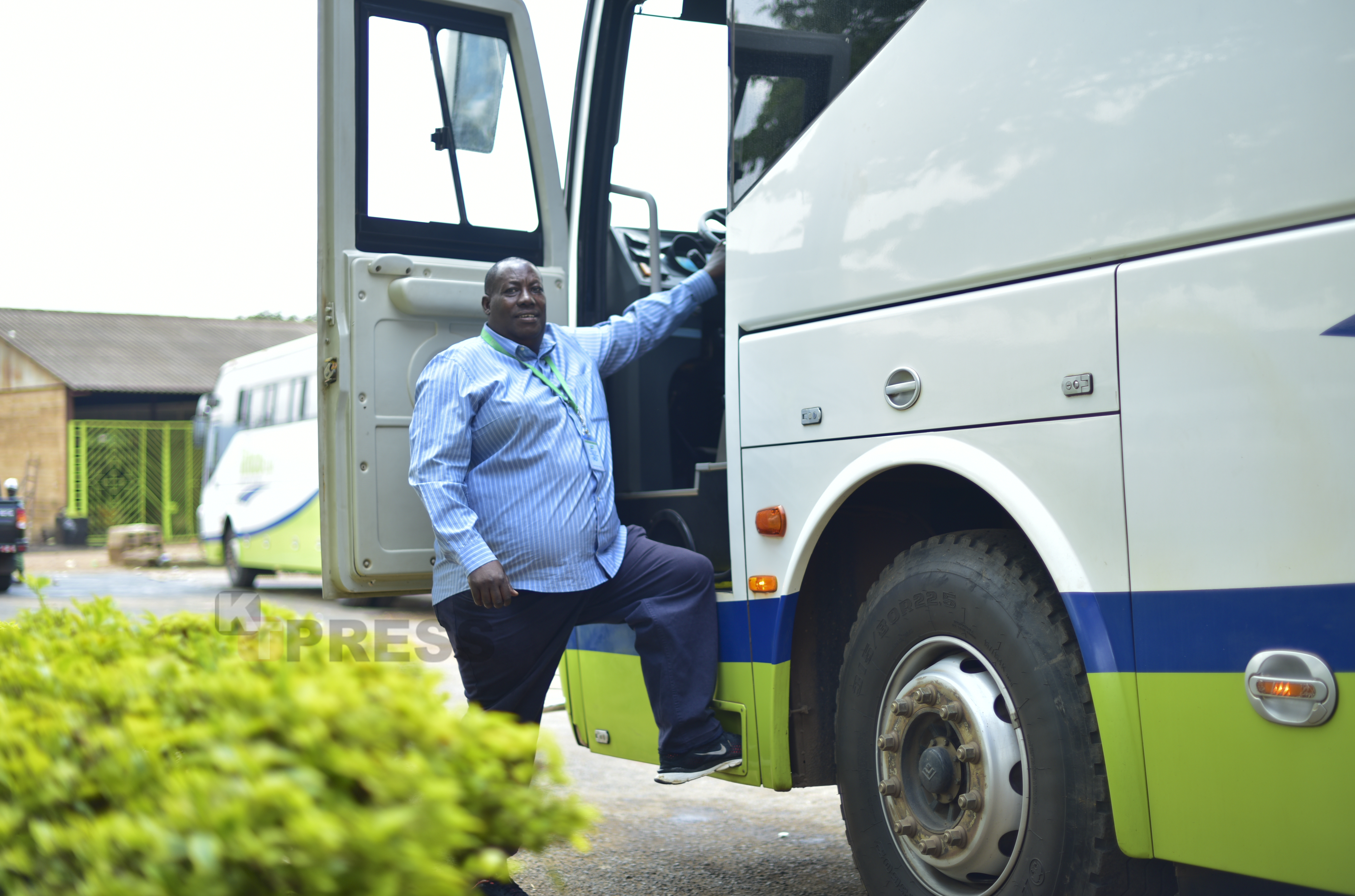 Rwanda Interlink Transport Company (Ritco) Limited, a public transport company that replaced the liquidated Onatracom says it has got a formula to re-connect 'isolated' communities to Kigali.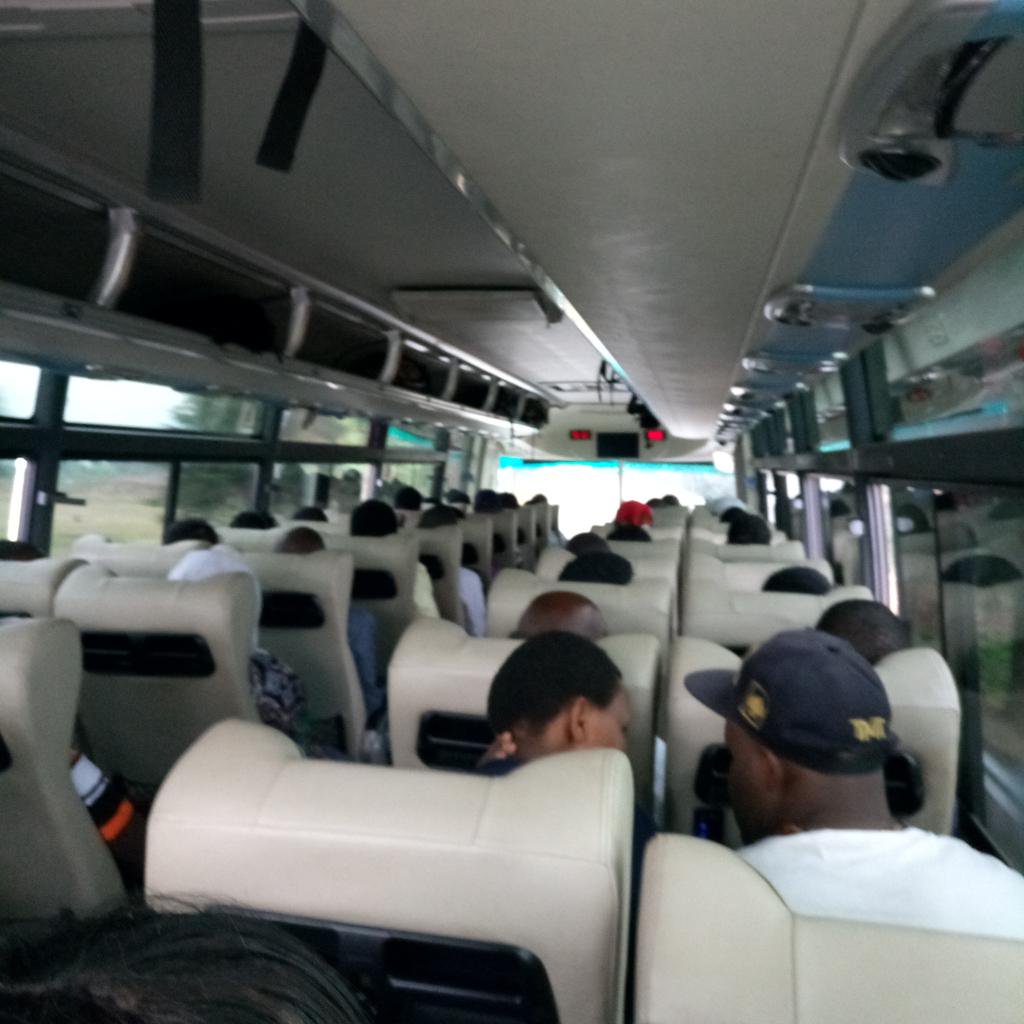 Last week, February 6th, Ritco blew the first candle to mark one year anniversary after they replaced the liquidated Office Nationale de Transport en Commun (Onatracom).
The latter, a public transport company served the rural communities fairly until 2000s when it gradually caused huge losses to government.
Onatracom was liquidated in 2015, and was replaced the following year by Ritco, which is already pledging to give the community what the previous operator failed to do in decades.
Visiting Ritco, which is using the same facility – building and parking of the previous operator at Biryogo – Nyarugenge district, you are welcomed by a few brand new buses –Youtong brand 58-62 seater made in Korea, and some old buses with Onatracom colours now out of use.
According to Julius Rukundo, the Ritco CEO, the contract with the government is to purchase 160 buses in three years and so far 50 of them are in operation across the country. 30 more buses are expected in March.
"Every 30 minutes, our buses depart from Nyabugogo Bus Terminal to several destinations. I am very pleased that, as means allow, we cover roads other operators shy away from," Rukundo said.
He mentioned some difficult roads like Kigali – Birambo where a bus needs two drivers for a return trip.
The most interesting story however, could be how Ritco controls and maintains those buses, to avoid dishonest practices from the staff, especially drivers. Fraud is said to have been among lead causes of the former company's failure.
Rukundo said, "We managed to digitize each and every operation on a bus and we can monitor the fleet from our offices."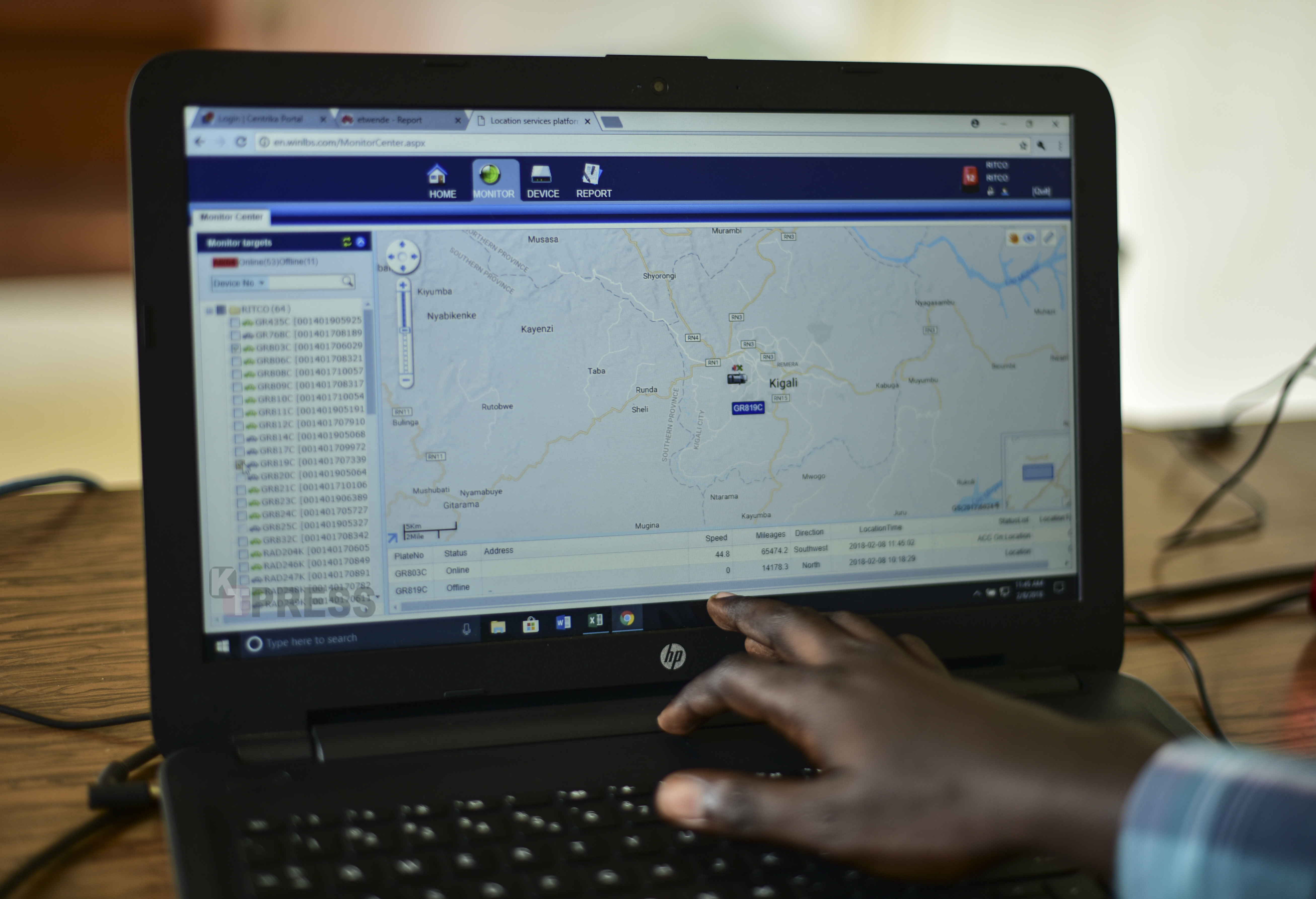 Ritco's ICT Centre is made of just one laptop, which however, the managers said, "it has all it takes to control the business 24 hours a day, seven days a week."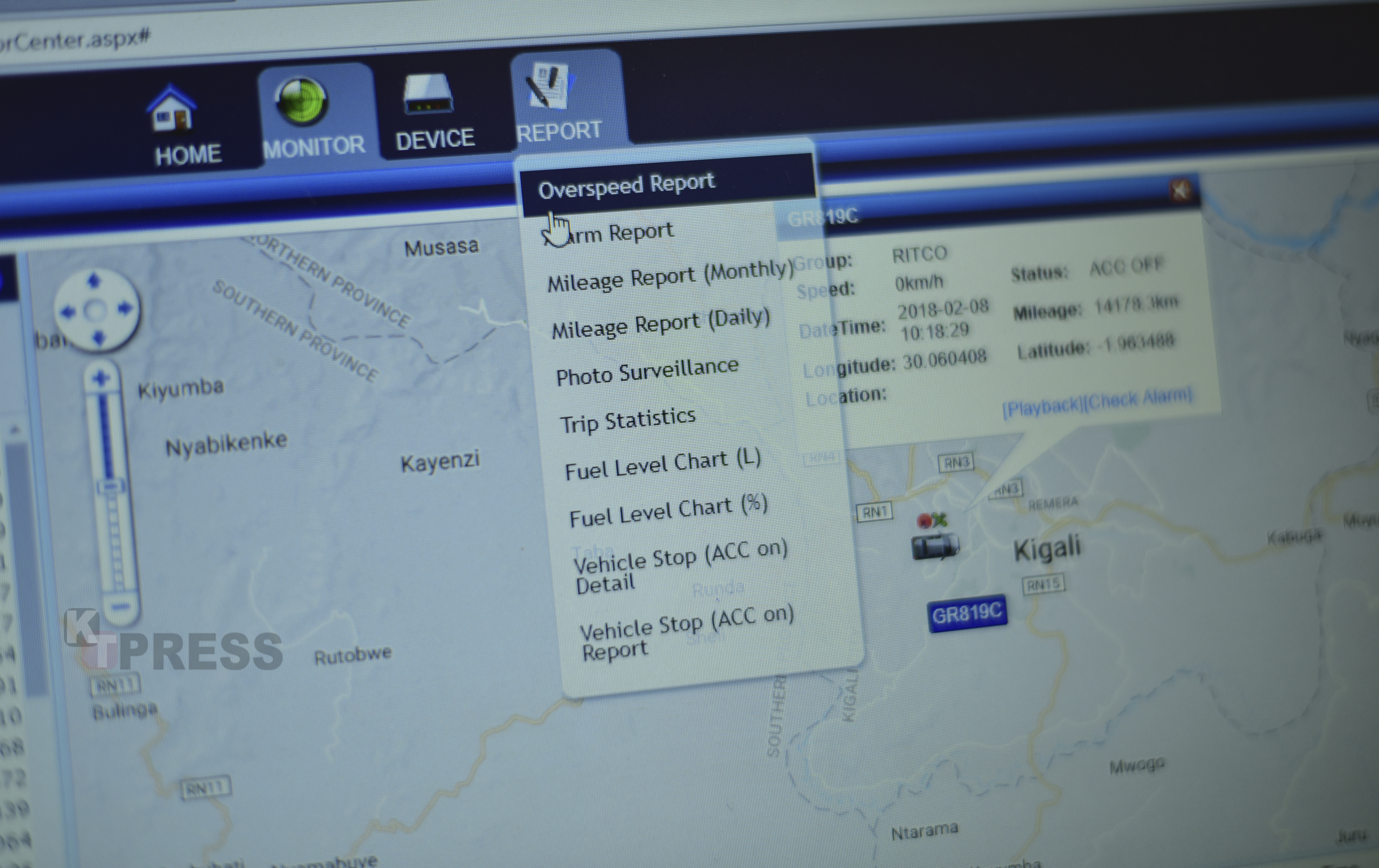 "Every bus is recorded in the system. We monitor every detail of the bus trip at such a point that we know when the driver is speeding up or slowing down," said Jean Baptiste Rudacogora, the Ritco IT Manager who also installed the system in his mobile phone and CEO's desktop.
"Fuel level and any other thing that happens to the bus comes to our attention, which helps us to provide quick responses."
The company fuels at SP filling stations, the traditional supplier who was also serving Onatracom. It has installed a petrol station inside Ritco compound for the 400 liter tank of the buses to fill up whenever need be.
When there is a particular problem, on a particular bus, an alarm goes off and shows the bus number plate.
This applies to the car servicing. Maintenance is also followed online, "to avoid any temptation of faking in spare parts which affected the previous company."
All this having been said however, one year down the road, has Ritco really replaced Onatracom or is serving the purpose is meant to?
"Yes on tarmac roads, not in our poor roads," said Ingabire Charité, a resident of Musange sector in Nyamagabe district.
Initially, a bus used to leave Nyabugogo Bus Park and plied the Kigali – Muhanga road, before deviating to Byimana, heading to Kaduha through Buhanda and Masizi centre, the home to Ingabire.
"Apparently, the bus company does not know our road at all," she said.
Musange – Kaduha residents are relying on a public transport agency called East African Transport Company which has 30 seater buses.
"They only send us a bus when they feel like it," said Ingabire.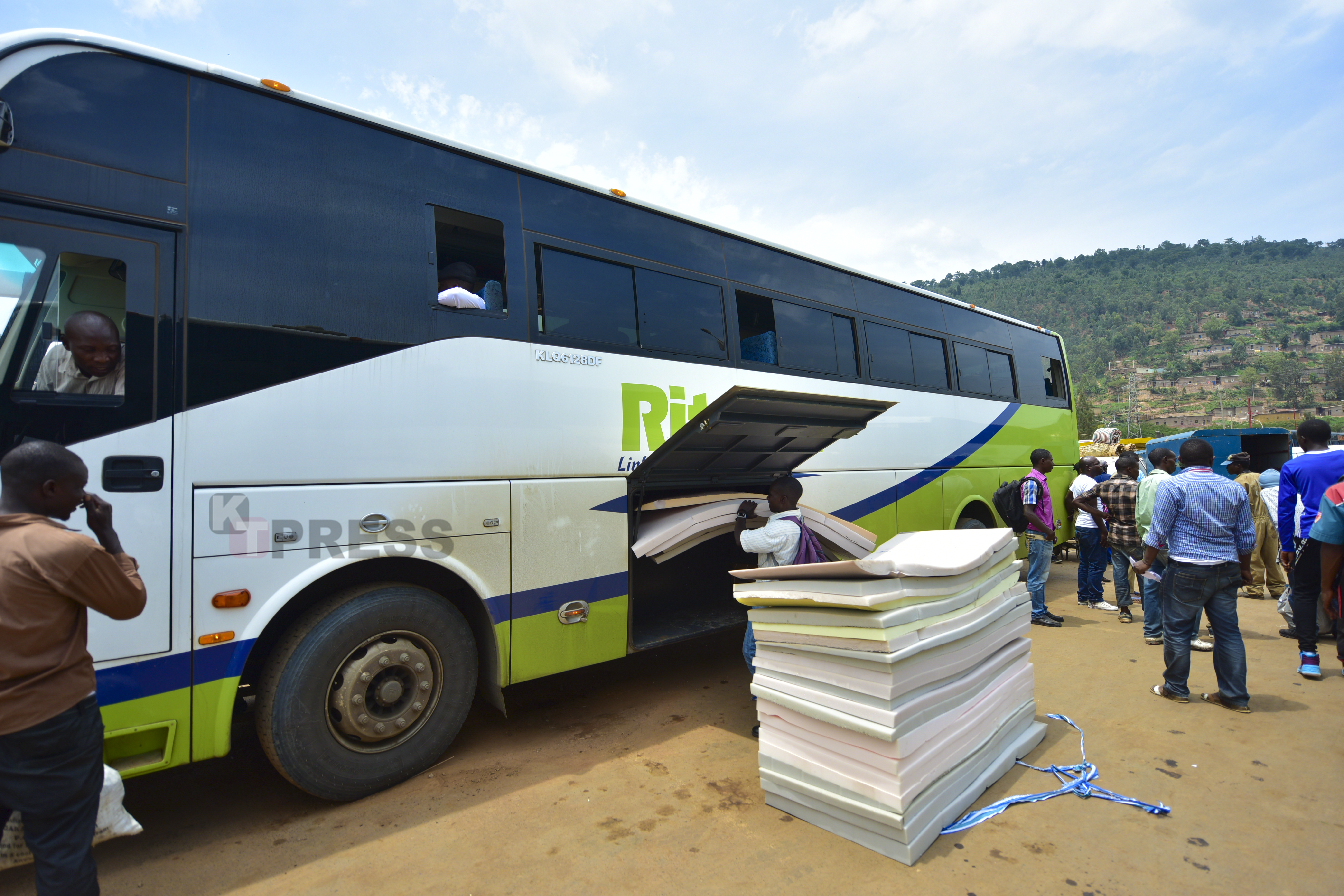 Rukundo responds that the more buses, the more roads they will ply.
Apparently, Ritco is more business oriented, compared to their predecessors who had to go to any destination, at any cost.
Where there is money, Ritco will go and where there isn't, commuters will most likely have to wait for sometime.
For example, Nyaruguru, another remote area like Kaduha but with many businesses is taken care off.
A bus leaves Huye town every thirty minutes and heads to Kibeho, the place where Virgin Mary is said to have appeared to three girls three decades ago, thus changing it to a touristic site.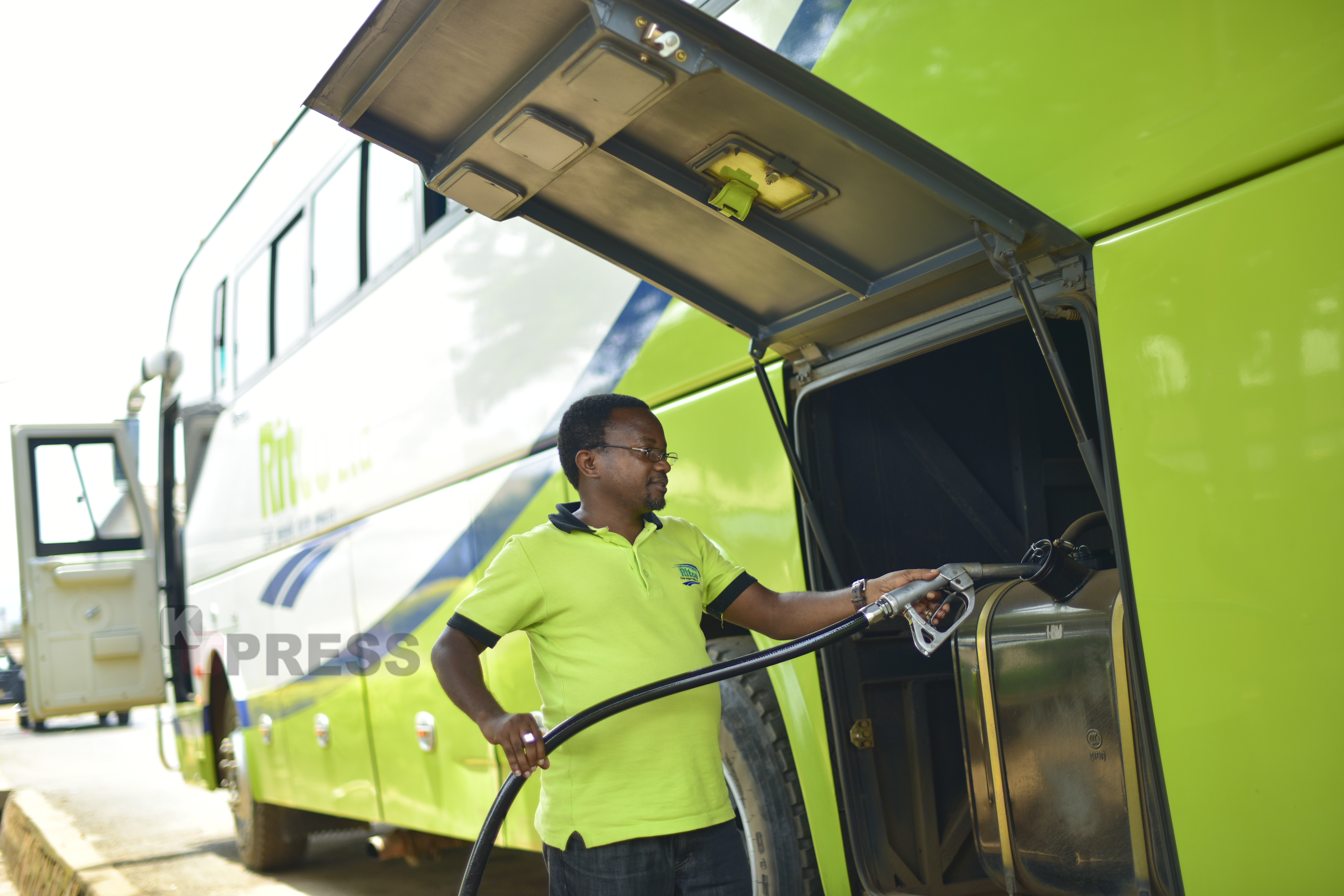 The bus proceeds to Munini and the far South at Kamirabagenzi market, then to Ruheru, near the border between Rwanda and Burundi.
"Nyaruguru is a district with agriculture call; the best tea is grown in Nyaruguru and this brings business. The Irish potatoes at the Nyungwe national park buffer zone is also an added value to the hilly zone," said Ruzindana Charles from Kibeho.
Indeed, Rukundo agrees that his company is getting  return on investment.
"We have broken even already," he said.