Rwanda has made it clear that it's not anyone's business to comment on the deal entered with Arsenal football club to promote the country's tourism sector.
The statement was reiterated weeks after rampant criticisms Rwanda's three-year sponsorship deal with Arsenal FC, one of Europe's largest football clubs.
In the Promotional deal signed in May this year, 'Visit Rwanda' will feature on the left sleeve of all Arsenal teams next season and the new kit for season 2018/19.
Rwanda's State Minister for Foreign Affairs, Olivier Nduhungirehe said on Friday that the deal is simply meant to promote Rwanda tourism sector which has a target of netting $800million by 2024.
"The money we paid Arsenal was from tourism revenues and this is business. For the comments coming from Europe like Members of parliament in Netherlands – this is none of their business," Nduhungirehe said during a press conference aimed at highlighting Rwanda's current state of affairs.
Nduhungirehe also said that for the logo #VisitRwanda appearing on the Arsenal jersey, the deal will not only promote tourism but also local football as a sport in the country. Over 35 million people watch Arsenal every time it is on the pitch.
In 2016 alone, Rwanda earned $404 million from tourism which increased to $444 million in 2017.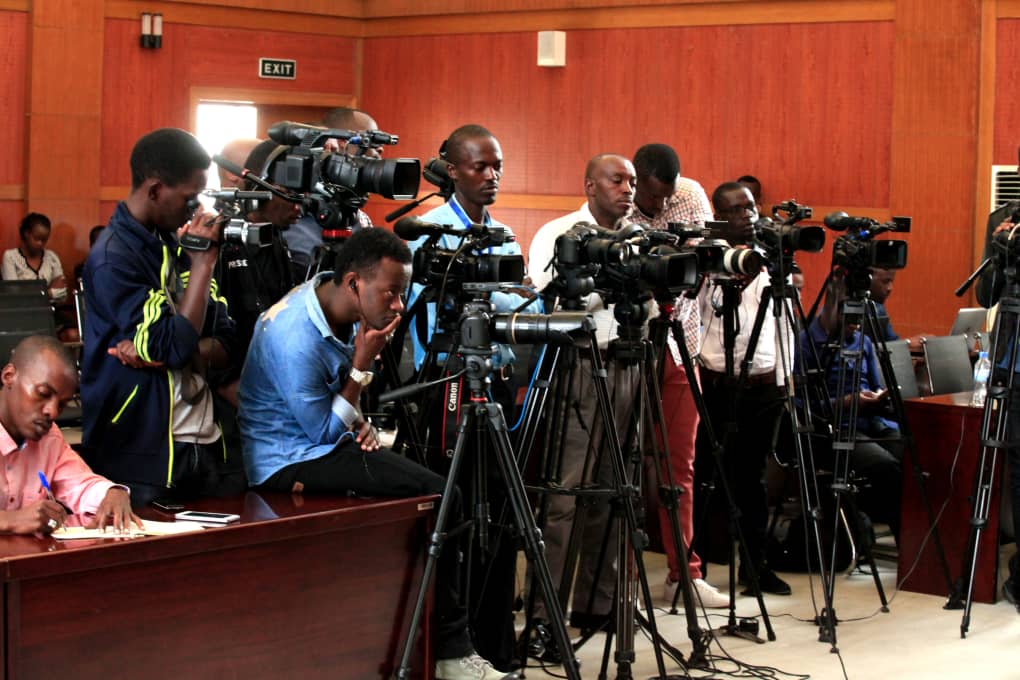 Last year, tourism proceeds worth $1.28 million were distributed to communities around Rwanda's three national parks to build schools, clinics and housing for vulnerable members of the community.
This is expected to increase this year following the Government's decision in 2017, to increase the revenue sharing program from 5% to 10% of all tourism revenues.
Recently, the De Telegraaf – the biggest Dutch newspaper published a story quoting Dutch members of Parliament and politicians calling for their country to revisit its aid to Rwanda as a punishment.
The Dutch newspaper quoted members of the Christian Union – a Christian democratic political party in the Netherlands, criticizing Rwanda as 'poor' to be able to sign the deal with Arsenal.
Relations with neighboring countries
Relations between Rwanda and its neighbors including Burundi and Uganda has been tense for a couple of months especially on security matters.
According to Nduhungirehe, after a visit President Paul Kagame held in Kampala in March where a joint permanent commission was formed, Rwanda expected the security concerns between both countries to be resolved, but so far not as expected.
The established joint commission is expected to meet in a few weeks from now to review the progress made.
On the other side Rwanda is investigating recent attacks In Nyabimata sector of Nyaruguru district close to the Burundi border where two Rwandan citizens were killed by unknown assailants injuring several others.
Meanwhile, on the upcoming elections in Democratic Republic of Congo Rwanda maintained that its concern "is security just like any other country because this spills over in the region, but we will also support African Union and regional efforts in helping DRC during elections."
AGOA and Second Hand Clothes
The issue that has been in the media about United States pushing for lenient taxes on second hand clothes, Rwanda maintains its original stand; the country will keep the decision to discourage import of second hand clothes, a move intended to promote 'Made in Rwanda apparels.'
Recently, the US threatened to remove Rwanda from its African Growth and Opportunity Act (AGOA) deal where countries send tax free commodities to its market if Rwanda does not drop taxes on second hand clothes and footwear.
"This was the decision of the Heads of State, but Rwanda will maintain its stand because we need to promote our local textile industry. AGOA was an initiative of the US and we cannot change their decisions," Nduhungirehe stated.
The US government had given Rwanda a deadline of until May 28 to change its mind about this decision or face suspension from AGOA trade benefits.
Instead, Rwanda announced increased taxes on second hand clothes to $4 per kilogram from previous $2.5 per kilogram.
"The review intends to boost local apparel industry in our Made in Rwanda policy," said the Minister of Finance and economic planning Dr. Uzziel Ndagijimana, while presenting the budget this June 14.
Way Forward With France, Genocide Crimes
On France Relations and Genocide convicts, the minister said that it's looking forward to better relations with France and the issue of serving justice for Rwanda on Genocide cases and suspects will remain as before.
Rwanda has also submitted Foreign Minister Louise Mushikiwabo as a candidate for the Organization of French Speaking countries (OIF) on the position of Secretary General, and was backed by French President Emmanuel Macron in Paris on May 23, during a joint press conference by President Paul Kagame.
Minister Nduhungirehe however shared Rwanda's fears about Judge Theodore Meron who has continued to release at least 17 Genocide convicts and exonerate others of Genocide crimes.
During the Press Conference, Minister Nduhungirehe announced that Rwanda is preparing to receive three Heads of States, including Xi Jinping of China, Filipe Nyusi of Mozambique, and Narendra Modi, the Indian Prime Minister- who will all be in the country to strengthen relations with Rwanda next month.