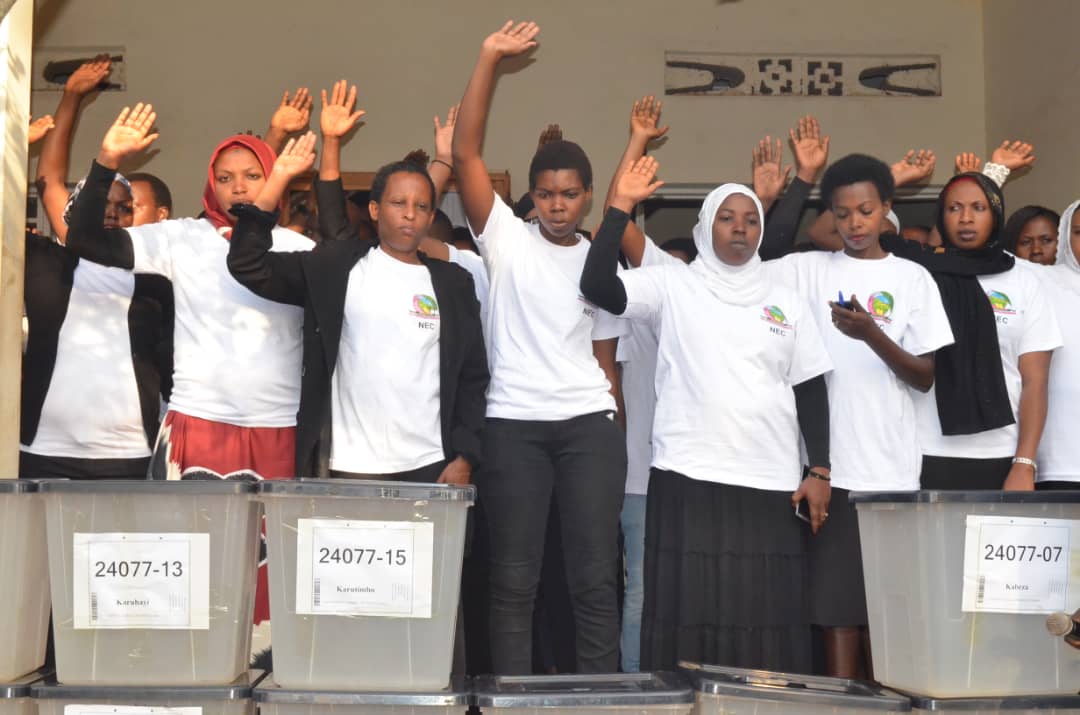 Rwanda Patriotic Front (RPF) Inkotanyi has gained 40 seats out of 53 seats voted for in the parliamentary elctions that started held on September 3 ,2018.
Opposition parties including Democratic Green Party of Rwanda and PS Imberakuri got 2 seats respectively.
Social Democratic Party (PSD) won 5 seats in the just concluded elections, while Liberal Party (PL) won 4 seats in the country's 4th parliament.
Independent candidates were left out of the race with zero votes, according to National Electoral Commission (NEC) results.