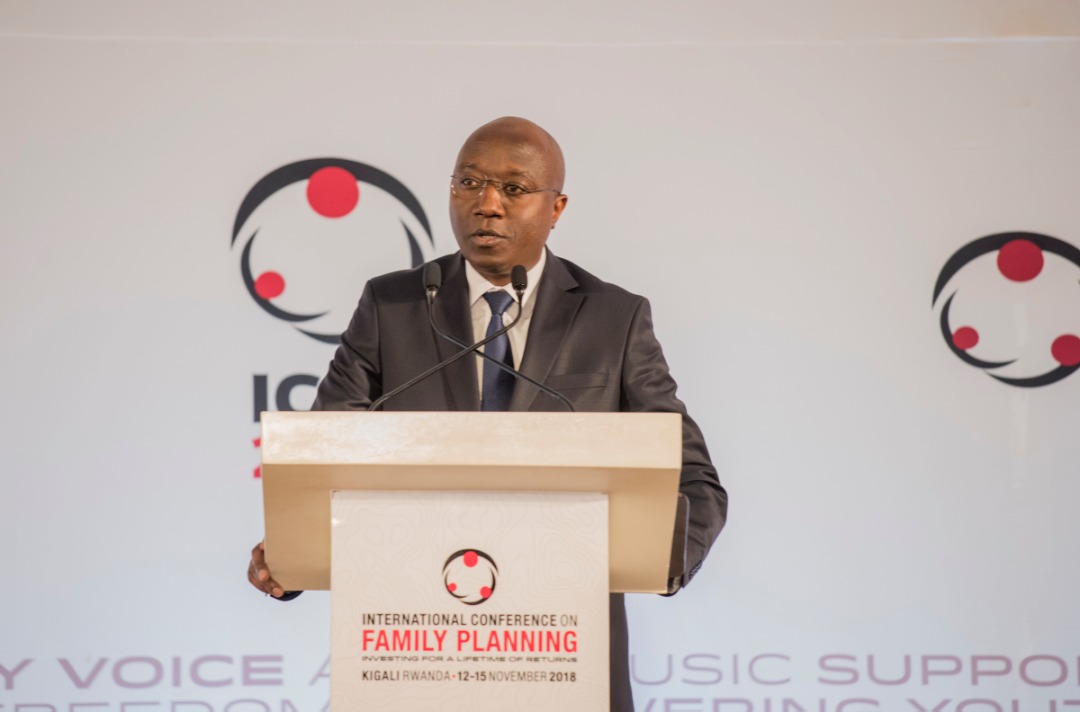 Rwanda Prime Minister Edouard Ngirente has challenged leaders at the International Conference on Family Planning (ICFP2018) taking place in Kigali to stop the old narrative that family planning is woman's business.
"We all converge to the fact that quality family planning services are strong means of improving the lives of women, children and families. Family planning is therefore not only a woman's issue, it involves men as well," the Prime said.
"It is also a developmental issue. It affects all of us."
Ngirente believes that overlapping better planning, good governance, investing in youth and human capital development in general as well as early childhood development programs, could help in addressing the family planning issue.
"We need to be mindful that family planning alone will not address all development issues. We have seen cases of countries with big population and low poverty levels and other with small population with high level of poverty," he said.
Ngirente revealed to ICFP 2018, that Rwanda has put in place sound strategies to address health related challenges, including the increase in the budget allocation to the health sector, currently at 16% which already surpasses the 2001 Abuja Declaration.
He said the latter led to an increase in pediatric vaccination rate to over 90 percent and to 70 decrease in child mortality,  and commended the role of community health workers in bringing family planning services closer to the citizens.
Citing the UN Population estimates, Ngirente reminded that Africa has 460 million young people aged between 15 and 24 and 486 million children between 0 and 14.
"In this regard we need to build a society in which each family has the right to send each of their children to school, to access health care and for each child to reach a greater prosperity for generations to come," Ngirente said.
Ngirente revealed that Rwanda has provided long-acting contraceptives through an operational network of 58,286 Community Health Workers from all villages of the country, and said that Rwanda is targeting to increase contraceptive prevalence to at least 60% by 2024 as reflected in the National Strategy for Transformation, 2017-2024.
Since 2009, the ICFP brings together the family planning line entities from around the globe to share best practices, celebrate successes and identify next steps toward reaching the goal of enabling an additional 120 million women to access voluntary, quality contraception by 2020.
Rwanda was among few countries in Africa that achieved the Millennium Development Goals 4 and 5.
From 2010-2015, the country registered 50% decline in child mortality, 70% decline in malaria incidence, and 52% increase in the proportion of mothers delivering at health facilities.
On top of that Rwanda made a tremendous 450% increase in the uptake of modern family planning methods.