First Lady Jeannette Kagame has advised communities to desist from taking women's role for granted because their contribution to the growth of society is vital.
"Since time immemorial, women have held roles that are vital, yet that have often been taken for granted, in child-bearing, nurturing, educating, feeding and raising the world," Jeannette Kagame said on Tuesday during her opening remarks of the session of the Women of Impact at the International Conference on Family Planning (ICFP2018).
"Every so often, this comes with a heavy cost to their health and wellbeing," the First Lady of Rwanda said noting that when provided with a conducive environment, and truly empowered to voice their opinions, they thrive.
"We have seen women morph into strong, insightful and intuitive key players, able to effectively impact positive, and lasting change around them," she said.
She however regrets that the engagement in family planning is still minimal, challenging them to "Imagine what happens when women leaders are not seated at the table, where decisions concerning entire communities are being made. Communities, with whom they are inherently linked; communities they understand only too well."
Jeannette Kagame called therefore the women of impact in Kigali for ICFP2018 to use this platform for encouraging women's effort in a bid to "promote and avail the life-altering, liberating family planning, and sexual reproductive health services."
She candidly expressed Rwanda's gratitude for having chosen to host the ICFP2018, which she believes "stands to enrich all our efforts, in promoting quality access to family planning, and sexual reproductive health services."
"Our path to delivering the much-needed, and sustainable change, in our communities, has been made more efficient, thanks to the work of the UN, together with our Governments," she said.
Meanwhile, in a cheerful interactive session of women of impact moderated by Dr Alma Golden, Senior Deputy Assistant administrator at the Bureau for Global Health U.S. Agency for International Development (USAID), panelists insisted that women's role in decisions affecting them and their communities is still neglected.
For example, Martine Moïse, First Lady of the Republic of Haiti, who was on the panel alongside with, Her Royal Highness Princess Sarah Zeid of Jordan, Toyins Saraki and Nigerian Founder of Wellbeing Foundation Africa, said that young ladies do not have access to modern contraceptive methods or are shy due to society.
"If we want to improve the health of all women and girls in Haiti, we must develop an approach more inclusive, allowing access to youth especially those more vulnerable on reproductive health where they would receive a warm welcome, where they could be received without being judged," Martine said.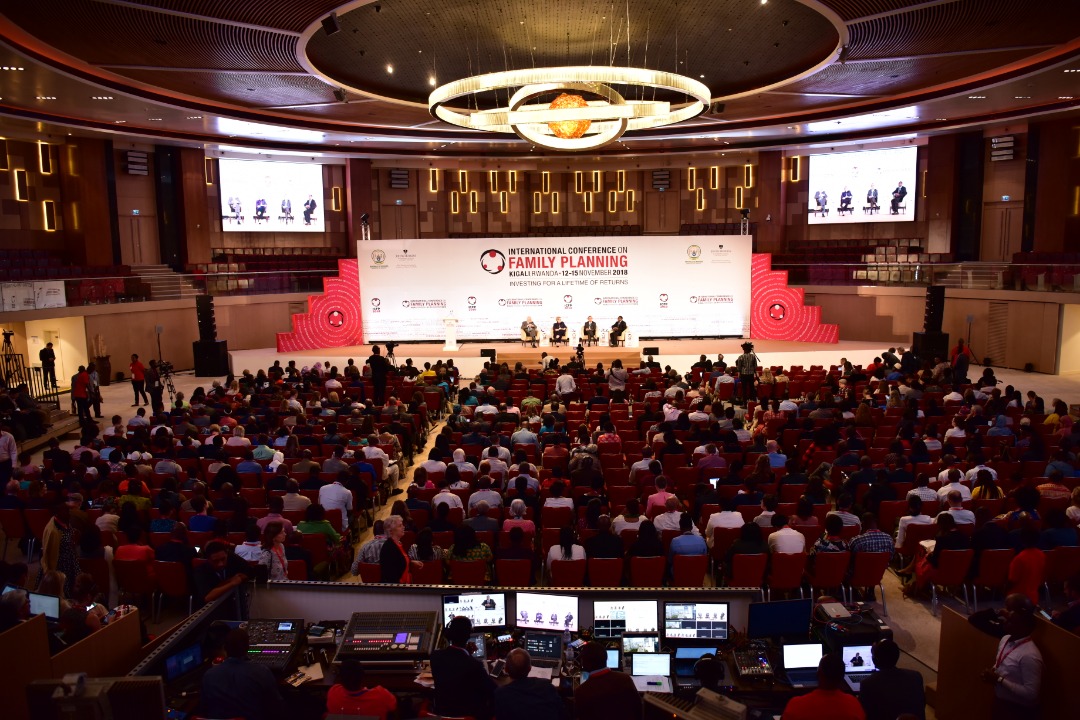 For the Jordan Princess Zeid, women are the first respondents to shocks in the conflict affected areas and are the ones to defend children, families and communities.
"When a woman decides, she decides not only for herself, but also for her family and the entire community," she said.
On the other hand, Toyins Saraki, Founder of Wellbeing Foundation, an organization teaching and offering reproductive health education said that, for a society to be happy, governments should be able to guarantee women's rights.
Saraki said those rights should not start only from constitutions, but from the child's birth where every child should be given a certificate of birth from the health facility where he/she is born.
"I want every child to be born in good health facility and to be attended by a properly trained midwife and obstetrician if the mum runs into complications," she said adding that a mother should conceive in accordance with her plans so that their children are educated.