In the immediate aftermath of the 1994 genocide against Tutsis in Rwanda, Florence Kayihura opened a small shop selling a range of items in Kiyovu – an upscale suburb of Kigali. Little did she know that it would be a household name years later.
The country was in total devastation. Life was slowly returning to neighborhoods that had been quiet as many had fled. The new government was struggling to restore sanity across the entire country. There were no jobs, or you had to create it to have one.
One day, Kayihura was driving down to Lycée de Kigali a high school in Rugunga, Kiyovu cell of Nyarugenge Sector. Her attention was drawn to a building that was empty.
"I stopped to inquire about the house, and luckily, it was up for rent," Kayihura tells us. She continued with her trip, but says the place was playing out in her head all day. Kayihura written down contacts of the landlord on a piece of paper. There were no cellphones at the time.
The next morning, Kayihura had decided to start a shop selling groceries – which also came as relief to many around the area. The next task was putting together money to start the business. By the end of 1994, the mini supermarket was up and running. She named it La Gardienne.
"I knew since the spot was located in a residential area that a number of schools, clients would need snacks," said Kayihura. Coincidentally, a person who had been employed in an Indian home but was unemployed showed up.
"He has been with us till today," Kayihura told KT Press innan interview at her office which is on the floor above the supermarket.
Within weeks of operation, Kayihura and her chef noticed one product – Samosas – were often finished immediately they reached the shelves. In addition to homes, there were three schools; Ecole Francaise, Lycée de Kigali and GS Rugunga.
Samosas are deep fried spicy pastry snacks that originated from India and East Asia but have quickly become an African favorite especially in the East and South African Countries. Depending on the region, the snack has different spelling and pronunciation; samosa, sambusa, sambuus, samoosa, or samboksa.
The crisp outer layer is made from wheat flour and the ingredients inside come in different forms: mashed beef, mashed potato, peas and spices. La Gardienne makes only samosas with meat and peas.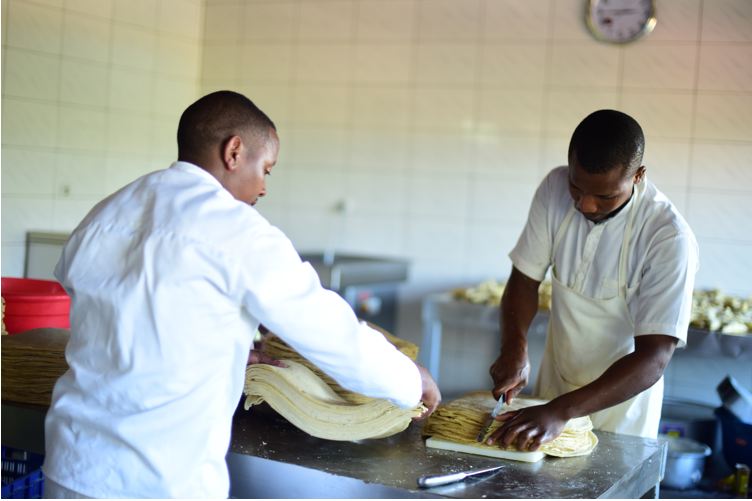 The La Gardienne samosas are so popular around Kigali that the production line operates like a mini factory.
Kayihura has expanded so much that she is the known supplier of many retailers. Today, La Gardienne earns more than Rwf 18 million ($21,000) from samosas alone every month!
At the Kigali Today office alone, everyone is all praises of the samosas. One male staff member has confessed that his wife loves them so much that she very easily notices when she eats different samosas
He narrated: "When my wife was pregnant I brought samosas from a different supermarket, because to me they were all the same. You cannot imagine what I faced on that day. She threw them away and refused to talk to me for several hours."
Another staff member, has to drive to La Gardienne – kilometers away – every evening to make sure he reaches home with the samosas otherwise he will have no peace with his children.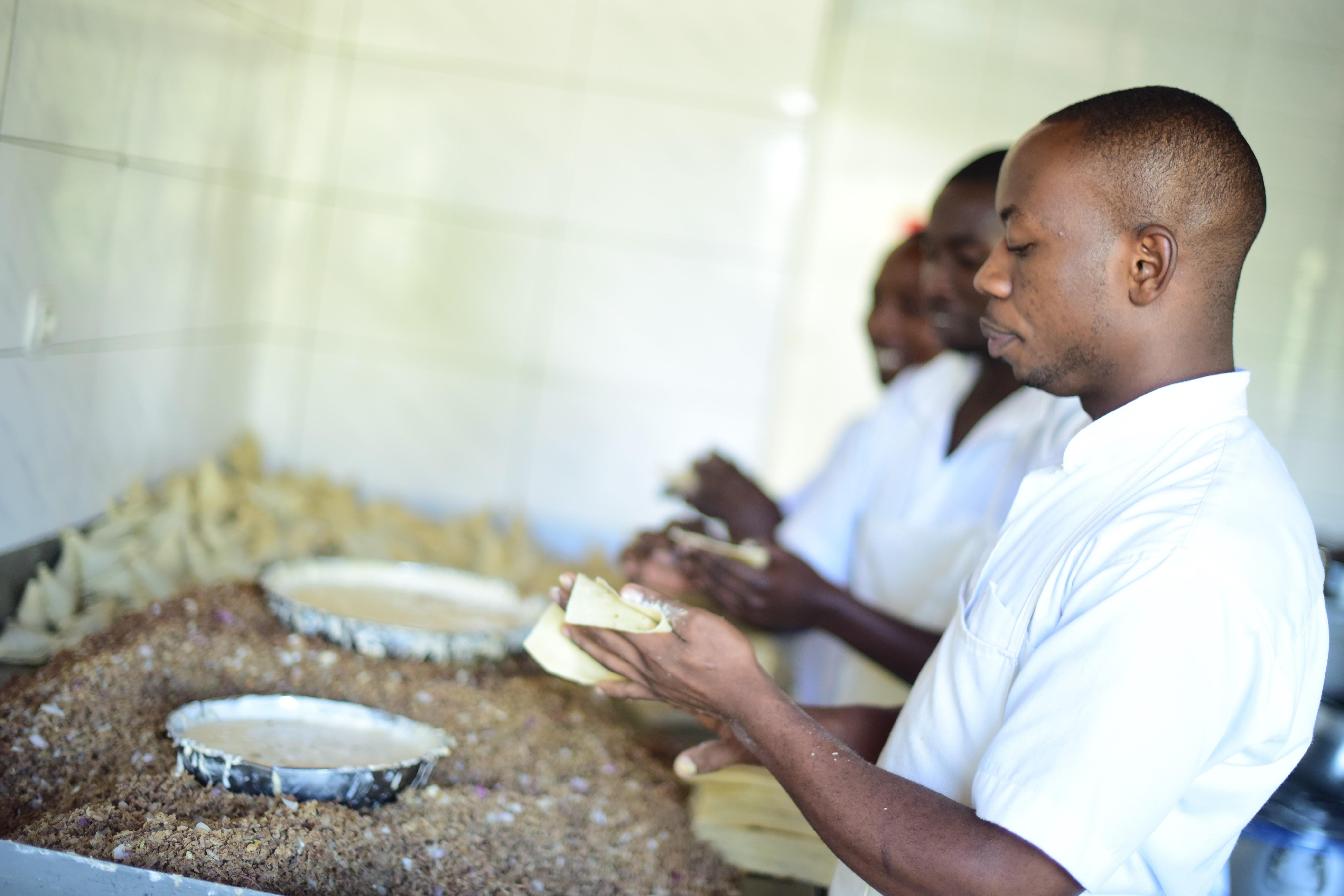 Aware that samosas are the biggest driver of her business, Kayihura has vowed they will never run out. In as long as La Gardienne is open, you will find samosas.
For individual buyers, by end of the each working day some 2,000 samosas have been sold. Then there are big buyers like embassies and international agencies which order in bulk for their events.
Apart from the schools around this particular suburb, many others from other areas buy them to resell in the student canteens. La Gardienne sells each samosa at Rwf 300 for retail buyers.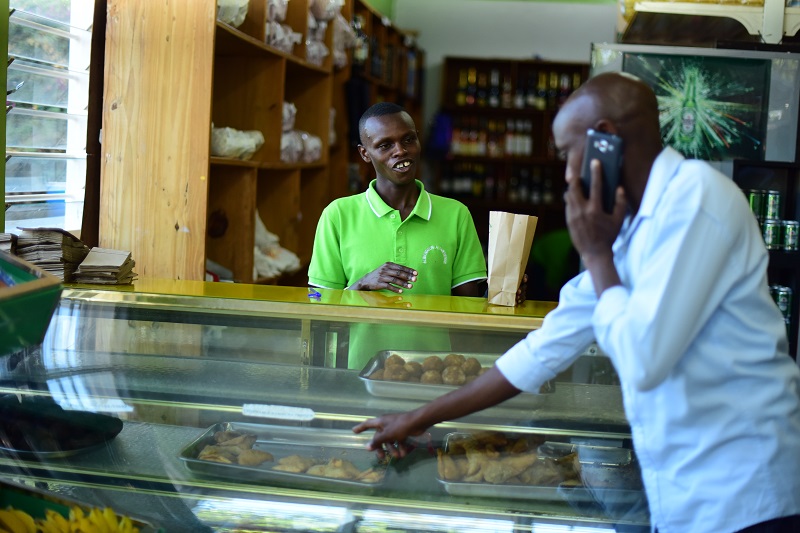 So what is the secret behind these La Gardienne samosas?
No businessperson will easily tell you what makes them tick – except for general assertions, but Kayihura is proud to share her game plan.
"We have never changed our kitchen," is how she put it to KT Press. "Our lead chef has been the same for the last 24 years. On top of that, there is no compromise on the quality coming from our kitchen. Perfection is what has made us. Instead of cutting on the ingredients to make profit like others do, we will increase the price!"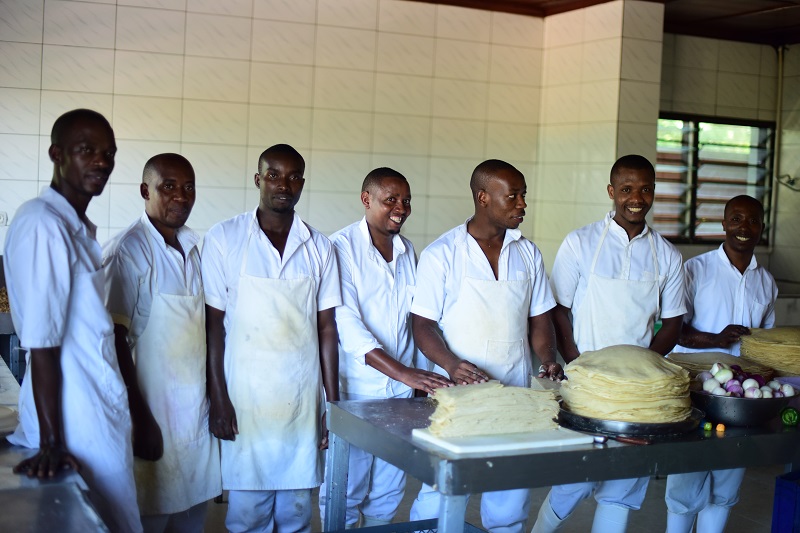 At the back of the supermarket is cooking area manned by 11 staff and 8 of them are dedicated to preparing samosa only.
La Gardienne supermarket sells everything you may need – meaning clients make a stopover for shopping and happily leave with their preferred snack.
Despite the success, businesswoman Kayihura is not planning on opening another branch.
"Expansion requires serious planning. It is not something you rush. You may open a new branch and spoil your business. So, I don't see it coming soon," she said.
In her office, all is there for any guest to see her success. On the wall is a framed photo of Rwanda Revenue Authority staff presenting her with an award. Kayihura pays millions to state coffers from her sweat.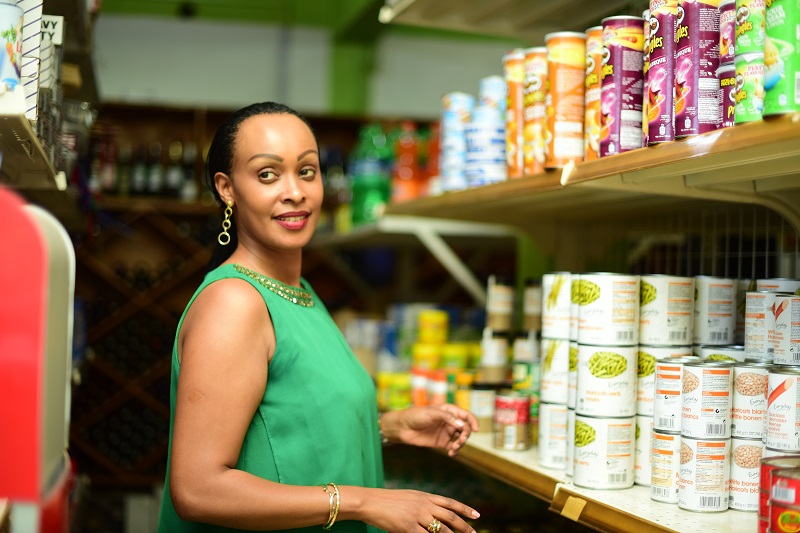 Meanwhile, the home of Kigali's best samosa is no longer rented space. Kayihura earned enough and decided to acquire the building.
"We are here to stay," is how she summed it up for us.
All photos by Plaisir Muzogeye