Following the visit of China's first lady Peng Liyuan to Fawe Girls School in July last year, China Embassy to Rwanda has announced plan to open an education center dubbed 'China corner' in the Kigali City based school.
During the visit, Liyuan who was then accompanied by first lady Jeannette Kagame, called for more educational exchanges between China and Rwanda that climaxed into the need to open a China 'corner'.
'China corner' which will be operational by the end of this year will be equipped with learning materials including; computers, books that teach China's history, language and culture.
Chinese Ambassador to Rwanda Henry Rao Hongwei told KT Press that this 'China corner' aims at supporting Fawe girls students in conducting academic research and learning about Chinese language, history and culture.
"China corner will be supported through donations of ICT equipment by our Embassy so that girls can improve technologically, we also think about having educational exchanges where Fawe students will be invited to China for study tours and Chinese students to Rwanda in return," Hongwei told KT Press.
"Educational Exchange will be important for the children in understanding both countries and will have positive impact towards their life in the future," Hongwei said.
The plan to start 'China corner' was announced during the event to deliver donated education ICT equipment to Fawe girls school at the China-Rwanda embassy in Kigali city on Thursday, 14.
ICT equipment worth $20,000 were part of Liyuan's pledge donated through China-Rwanda partnership to Fawe girls' school.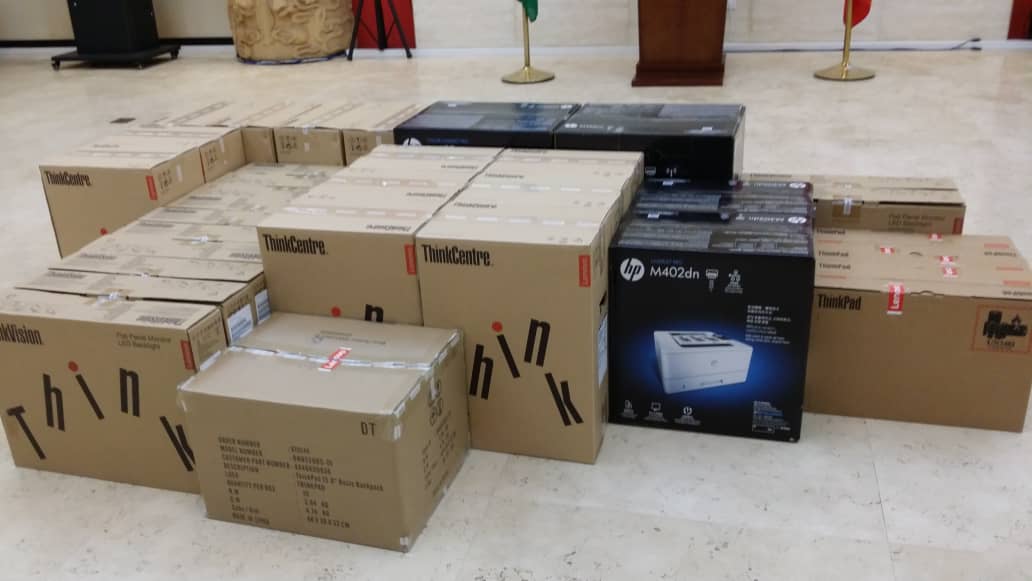 Donations included; laptops, desk top computers, printers, among others.
Eugenia Kairaba, Headmistress of Fawe girls school said; " we thank the first lady of China  Peng Liyuan for fulfilling what she promised us during her visit to our school, these ICT equipment have been delivered  at the time we urgently need them, they will help students on obtaining  more skills of using computers."
"We look forward to working with Chinese Embassy in Rwanda most especially in educating children of both countries through 'China corner' and exchange of educational study tours" Kairaba told KT Press.
Currently Fawe has hired a Chinese language teacher who visits twice a week.