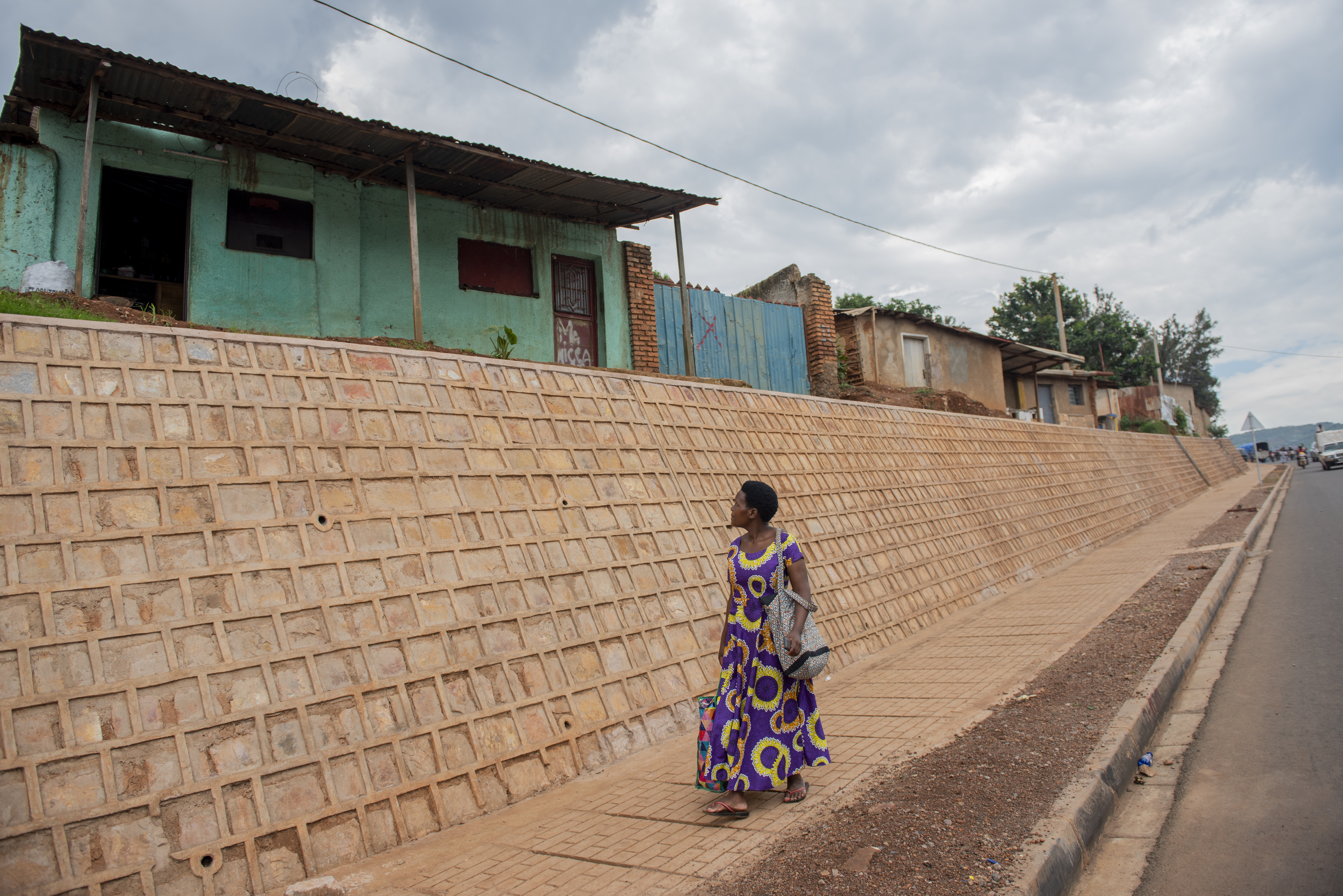 However much we can agree that every road user is not a traffic expert, road contractors may need to understand that whichever unfinished or bogus work in their contract does not go unnoticed.
Kigali is full of good and clean roads but it can be hard to imagine the risk of dangers that one dweller can be exposed to if not careful with their steps, and take this for granted.
In other context, some traffic decisions are laughable, according to the road users.
Take a look of this sample, just a sample which shows some of the carelessness of the road contractor who, at some point, left unfinished work which affects the traffic.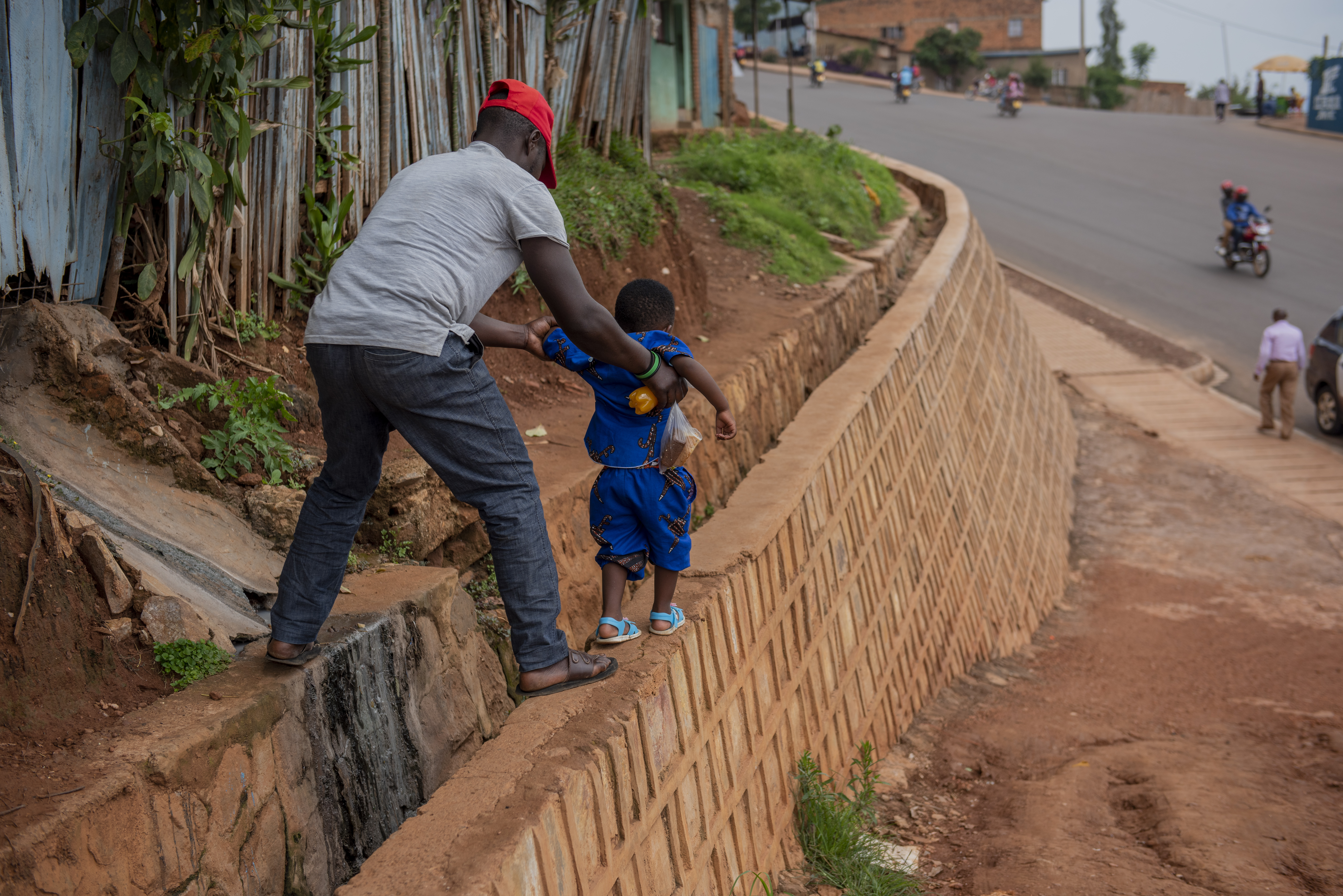 Mistakes on the road are obvious along streets in your neighborhood, but the beautiful and clean roads of the capital Kigali are not always spared too. It all depends on how you care about your rights and safety as a road user.At down town
Stand and look at the road (KN 55 St) below the entrance of the Down Town bus park in the city center. The road leads to the national institute of statistics on KG 2 Ave.
While you slope down, unaware of your environment you will risk falling into some of the square shaped pits- which the constructor, for whatever reason, left hanging open.
On your right side you will see square-shaped pits, about 45cm each. Some of them are covered with metal but two of them are wide open on the pedestrian walk way.
Turn on your left side and walk down the same direction. You will come face to face with similar pits which can be visible during day light but at night could be a dead trap for some of the dwellers who like to use phones while walking.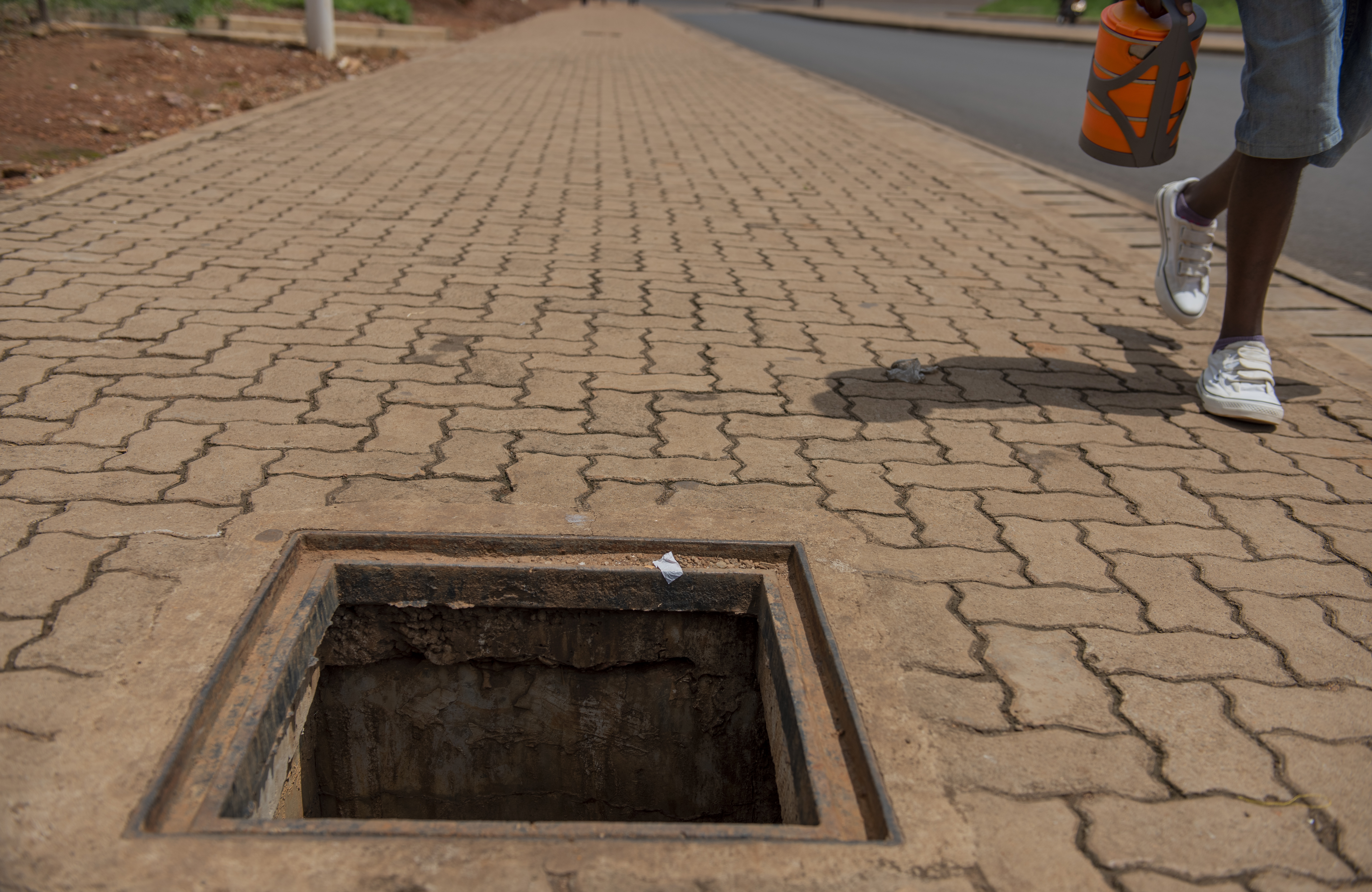 There are three pits of this kind- about two meters deep which some pedestrians have resorted to using as dump sites for single use plastic bottles, tins and paper rubbish. This is evident when you look into the pits.
While some of the pits on the left side are sealed with cement slabs, three other open pits separated with a distance of ten meters each also represent a danger.
Though unbothered, city dwellers passing by say that are more carefully during the day but wonder what happens at night especially for those coming from a long day of work and are not paying attention.
Well, it's not even an issue of being careful or not. Why in the world a contractor would leave open pits on the pedestrian walkway?
Muhima road
Muhima road connecting the city center with Nyabugogo trading zone was recently turned into a duo carriage super highway.
At this intersection that overlooks Kiaka Shop connecting to the down town park from Muhima road (KN 89st) and leading to Nyabugogo is a long roadside wall in Cyeza village that is supposed to prevent erosion activities.
The Chinese constructors did almost a perfect job, but left a wall ending without barriers to prevent children and pedestrians from falling from the four meter retaining wall.
It is a danger to many, most especially students of  Apacope high school and the children of Ruterana Kindergarten. The children are commonly seen walking over the wall, and while none has fallen off the wall, months ago one man was reportedly injured at this spot.
Zebra crossing – What misplacement
On the same street as one closes in to the city center roundabout. Pedestrains crossing from one side of the highway at Silk Plaster Rwanda over to Ets Verma Rwanda have to use a zebra crossing.
The walkway is located in a sharp corner that neither the oncoming traffic from the city, nor the pedestrian standing at this crossing can see the vehicles coming their way.This spot has no speed limit for the sloping cars. It is by sheer luck that pedestrians cross but most of them have to wait and wait until they hear no sound of a vehicle to cross over.
Double bus stops
Has anyone ever used a bus Kimironko – Nyabugogo – Kimironko?
At the level of former Hotel Novotel, the bus plies Kinga Faisal Hospital street and deviates to Auditorat Militaire before reaching Rwanda Housing Authority headquarters en –route to Kacyiru taxi park.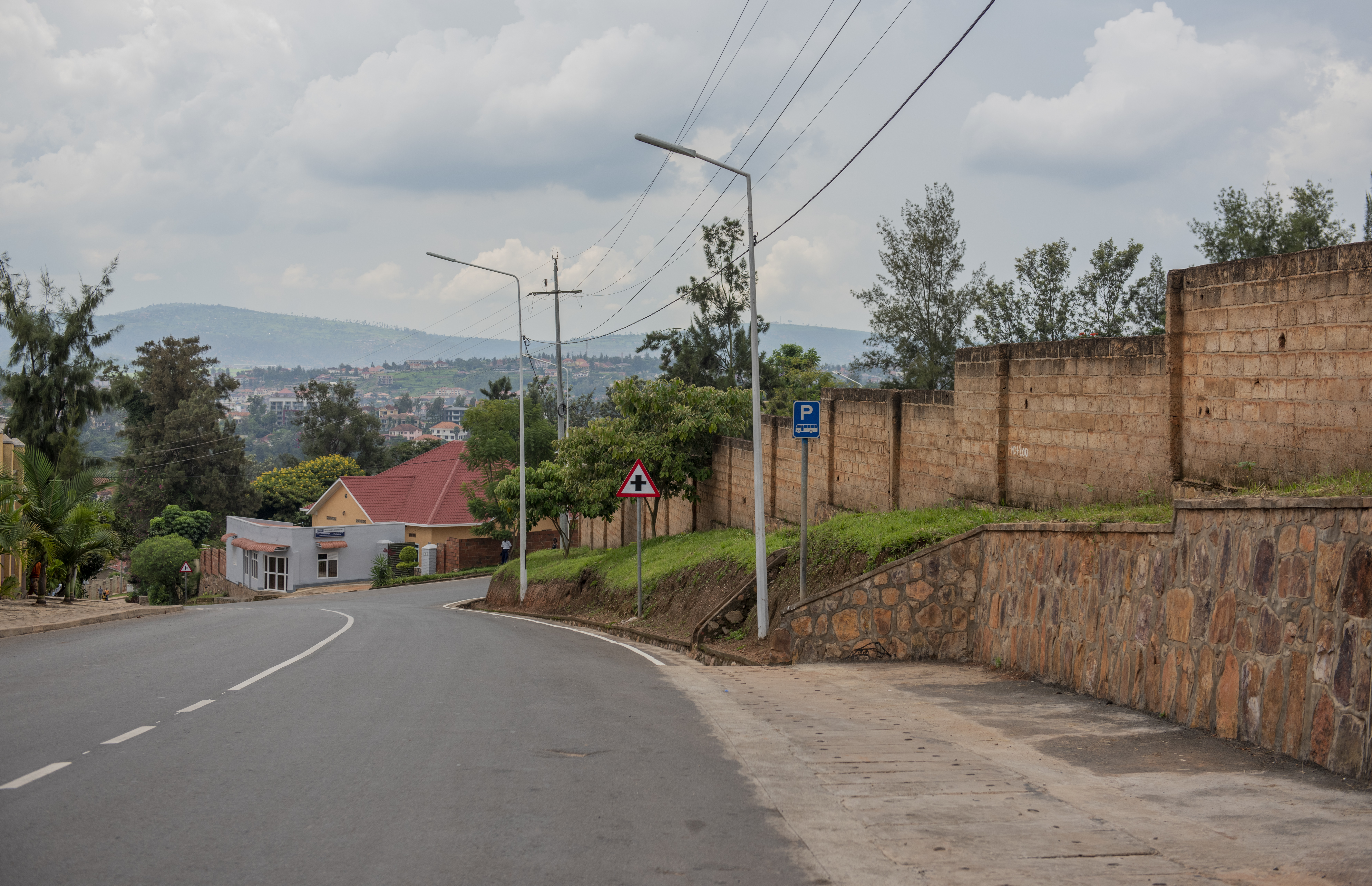 There is a bus stop in front of the Military Court Martial in Kacyiru.
In less than one hundred meters away, on the same side and in the same direction is another bus stop located opposite Rwanda housing Authority (RHA) head offices.
The question is: why two bus stops in the same vicinity? Police traffic spokesman, Senior Supt. Jean Marie Vianney Ndushabandi says that "this is something that can be rectified with consultation of the city of Kigali."
Well, this could also look into cases of lack of bus stages.
Consider for example the road Kagugu – Mu Kabuga – Kibagabaga(or Nyarutarama either way) Kimironko.
The first bus stop is at Kagugu health centre, and the next, in Nyarutarama near near the junction Kibagabaga-Kinyinya. Such cases are numerous.
Kicukiro deadly Turns
On your way to Kicukiro sonatube below Beausejour Hotel in Kimihurura, KG 611 st, a dangerous turn between KG 597 House No. 29 and KG 601 House No.24 surprises you.
At this turn is a kindergarten school Mere de Verbe and a constant flow of traffic including moto taxis.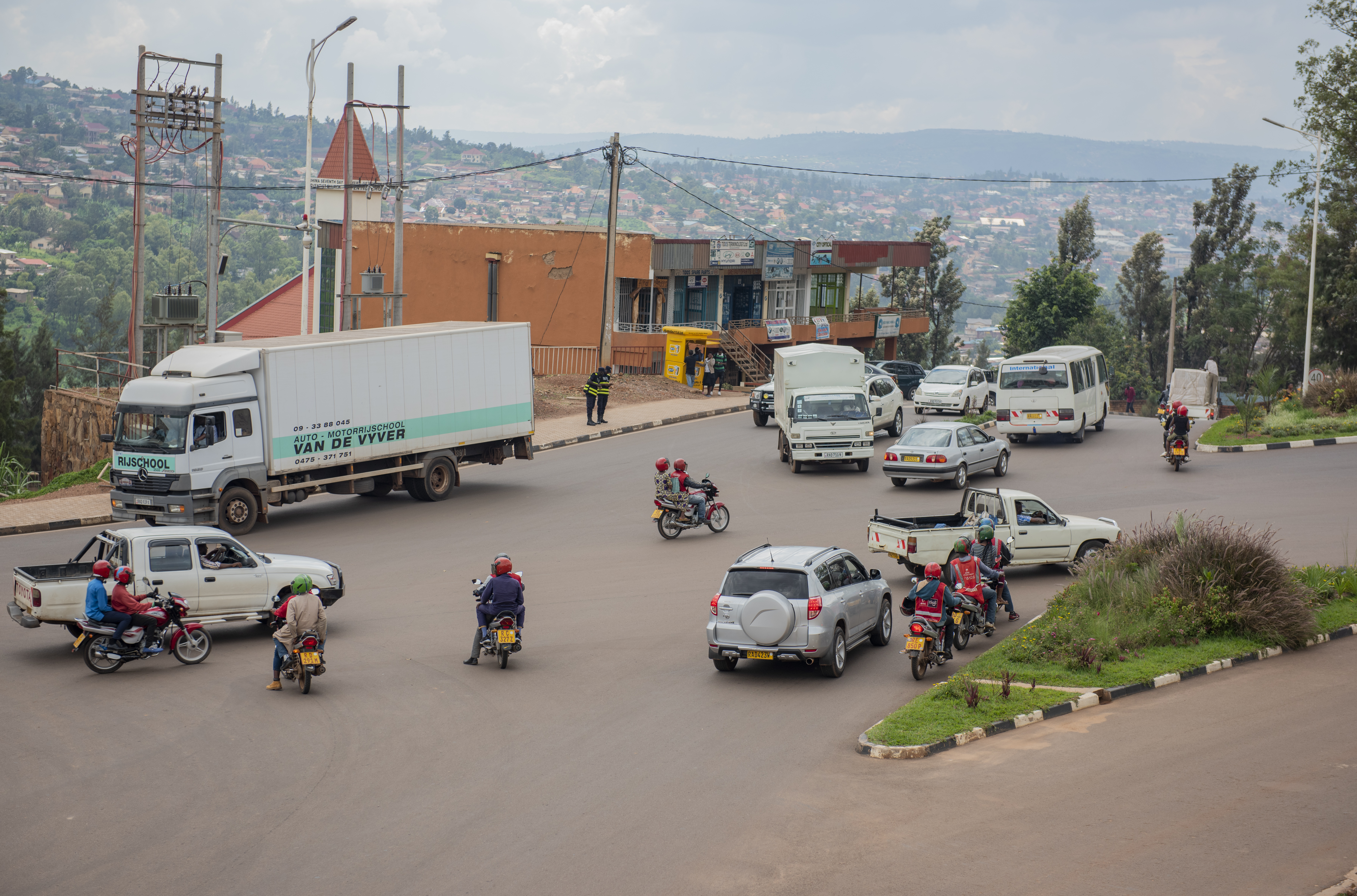 If you are using this street from Simba supermarket-Gishushu to Kicukiro Sonatube roundabout, it requires more carefulness for motorist especially that you cannot see. There is no sign post to alert the motorist sloping into the junction.
"These are important concern and it's good that the media points at them so that we can take appropriate action," Ndushabandi said this week on a phone interview.
While this action is still awaited, motorists in Kigali have to be warned about to dangerous spots.
One of the spots is as you enter the Remera Taxi / Bus Park from the Kimironko direction.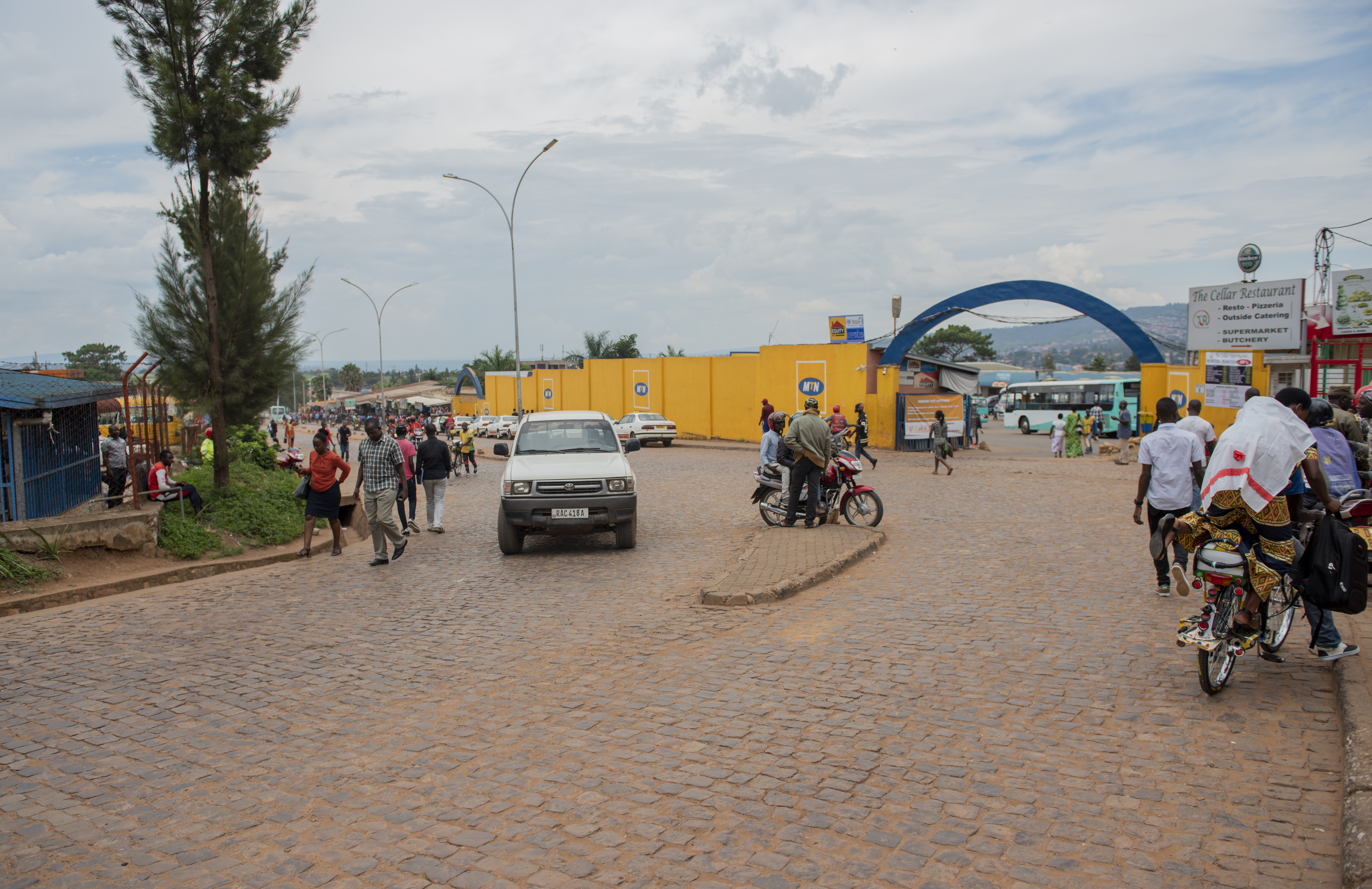 There is a triangle that divides in and out coming traffic from and towards Remera and Kimironko respectively. Neither the whole road nor this triangle has for ages not been painted black and white for visibility.
The triangle faded color- look brownish like the stone road on which it lies.
During day it can be seen, but at night motorists say it's not easy to see and some motorist sloping towards Remera Giporoso traffic lights end up bumping over it losing control over the other side of the road.
Though moto taxi operators are aware of its danger some have luckily sustained minor injuries especially at night as a result of visibility. The street light that could enable motorist see this invisible triangle is 10 meters away.
In Nyarutarama, just below near Brioche Gacuriro Branch and on the left side of Woodland Supermarket, there is an avenue sloping from Kagugu (KG 14 Ave) joining the main avenue stretch on KG 9 (from the Sudanese embassy) and which also gets two diversion avenues heading to Kinamba (KG 15 Ave), and another entering the Gacuriro estates (KG 9 Ave).
At the three avenues intersection is major traffic confusion especially between rush hours.