On May 12, the members of Rwanda nurses and midwives union spared sometimes without forgetting their usual duty and met the community they serve constantly to interact.
On the occasion of international day of midwives, the members had a lot to tell the community about what they go through while serving them, and to advise them on the behavior they should adopt for better health.
In Gasabo district, city of Kigali, the day was colorful since it included a range of activities including; discussions of the service of nursing and midwifery, entertainment, support to the needy citizen among the community and community work.
The celebration was held in Bumbogo sector, Ngara cell where the association met the community to clear the bush in the vicinity of their households.
No wonder, nurses and midwives were reminding the community, that the bush near their homes is a good shelter of the mosquitoes, a vector of malaria.
After this, they discussed about family planning.
"Take a case of a family that gives birth to five, ten children while they are not able to even raise two of them," André Gitembagara, the president of the Union of  nurses and midwives said.
"This is a very big problem which exacerbates malnutrition in our families. Such families do not even have means to pay medical services."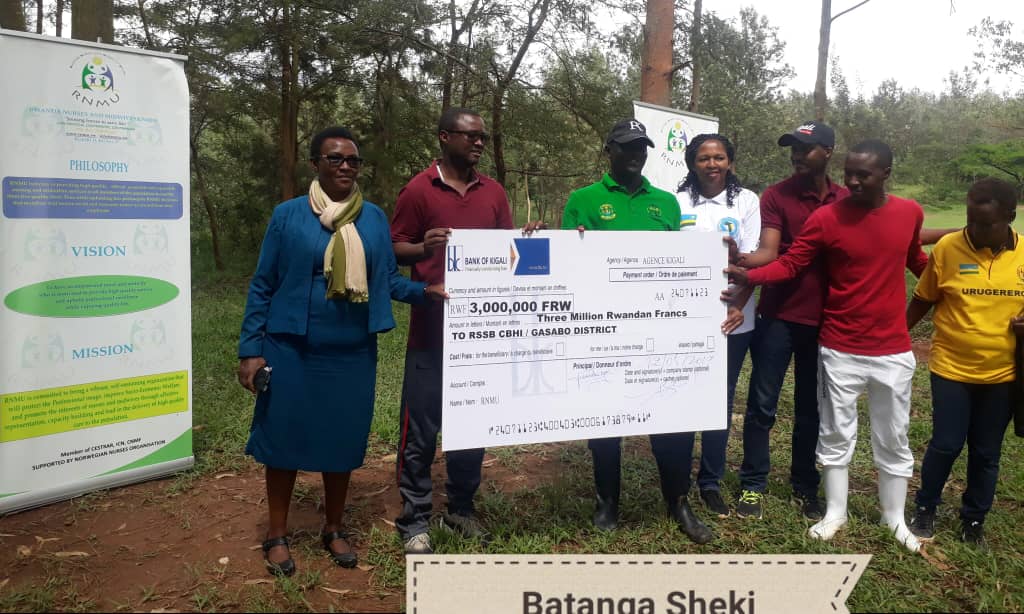 With this in mind, the union's members raised Rwf 3 million to cover health insurance fees for 1000 needy people from Bumbogo sector.
After these activities, the union, members and Bumbogo community formed two football teams and played a beautiful game.
Midwives and nurses won the game 3-2 against Bumbogo sector.
The union however, also has some concerns which they brought to the attention of the government. They also shared them for the community to know.
First is that they are still of a small number compared to the community they are meant to serve.
There are in Rwanda 13,000 nurses and midwives including 8500 in the union.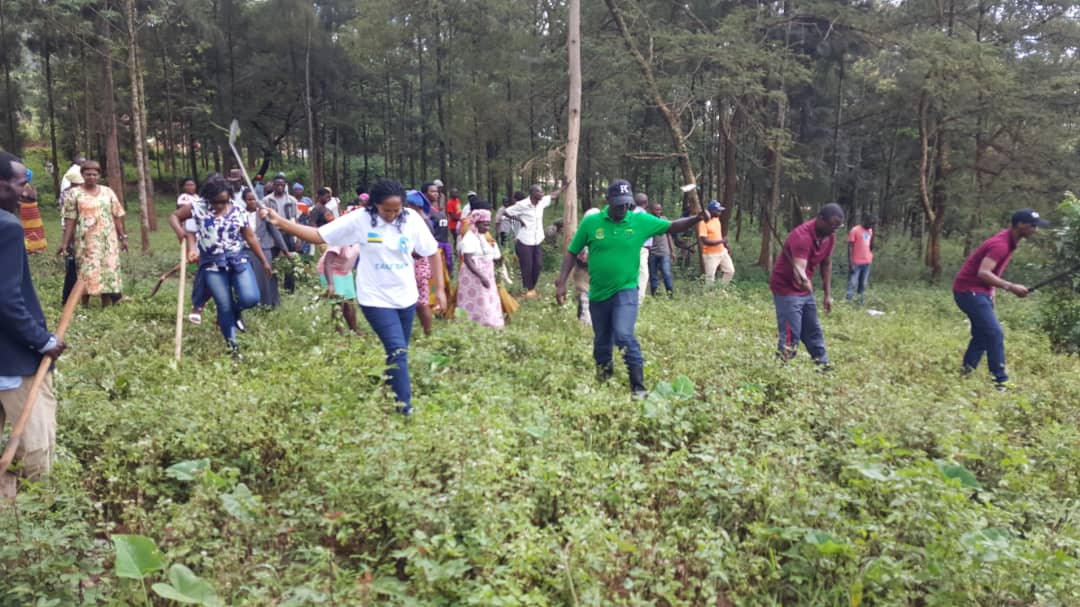 The union also said that, the salary of the members does not meet the current market's demand.
On this however, Gasabo district in particular pledged to support the union members in improving their welfare.
"We may not be able to increase the number of nurses/midwives or increase their salary, but we can contribute otherwise; for example, we can show you available opportunities in the district so that you may possibly join hands to invest in a given area," said Raymond Mberabahizi, the vice mayor in charge of economic affairs in Gasabo district.
Mberabahizi thanked nurses and midwives for their dedication and passion to serve the community.