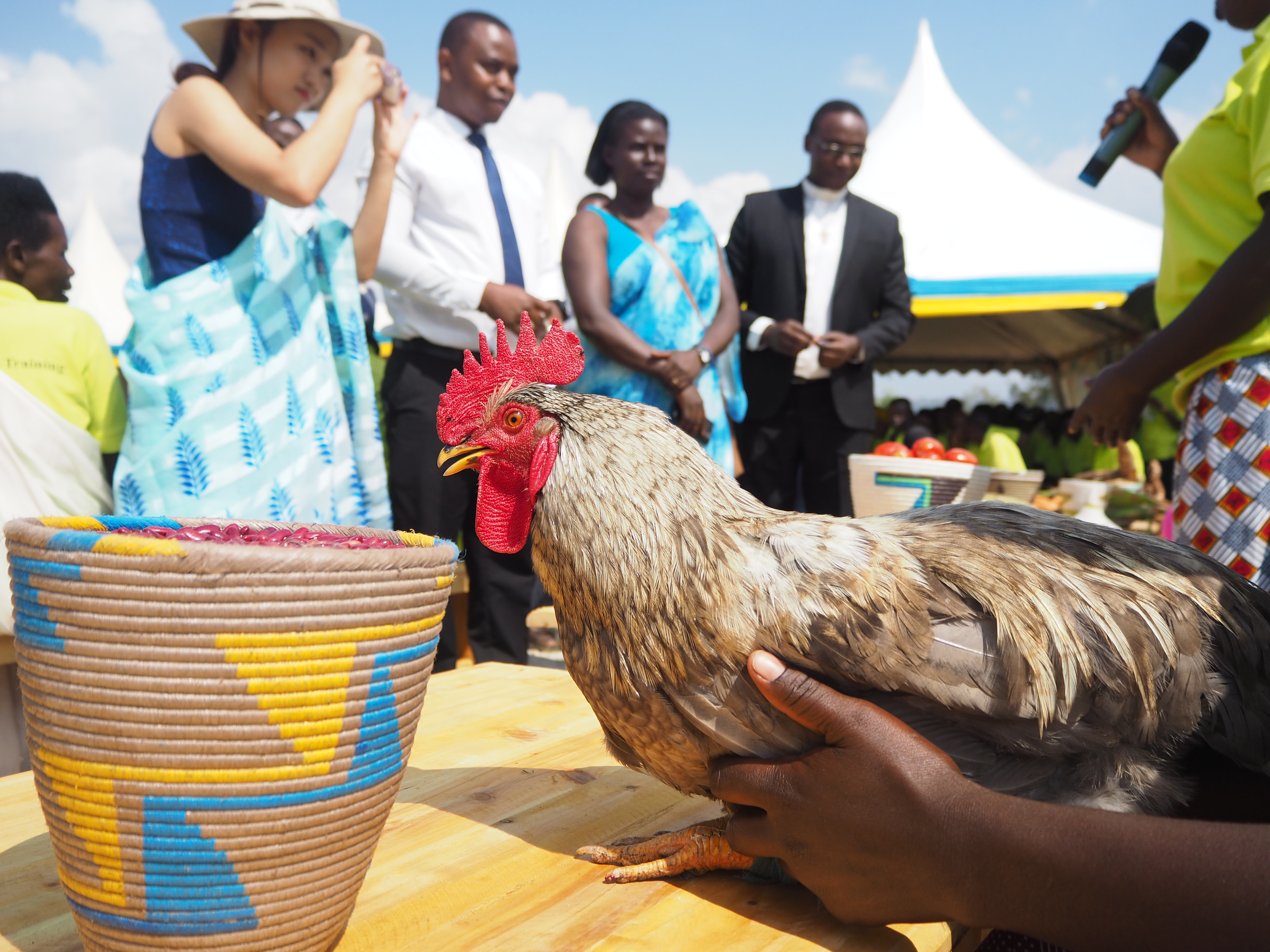 Beneficiaries of the Global Civic Sharing Rwanda on July 10 convened at Nyarubaka in Nyarubaka sector, Kamonyi district for the General meeting.
Organized by Global Civic Sharing Rwanda, the General meeting intended to give beneficiaries a platform to evaluate their outcomes of the fourth cycle.
General meeting is one of our activities under the "Self-reliance Project for vulnerable people based on civil empowerment in Rwanda", being implemented in Nyarubaka sector from 2015.
It (General meeting) is also an occasion where Self Help Groups'Representatives conduct self-evaluation and discuss the way forward. This year, the activity was combined with 10th Anniversary of Global Civic Sharing Rwanda which operates in the country since 2009.
At the general meeting, beneficiaries of the 4th cycle – the  1238 graduates who shared out Rwf 63,765,423 which improved their well being gave testimonies of their success stories.
Tugimbere Heza group members exhibited piggery business project.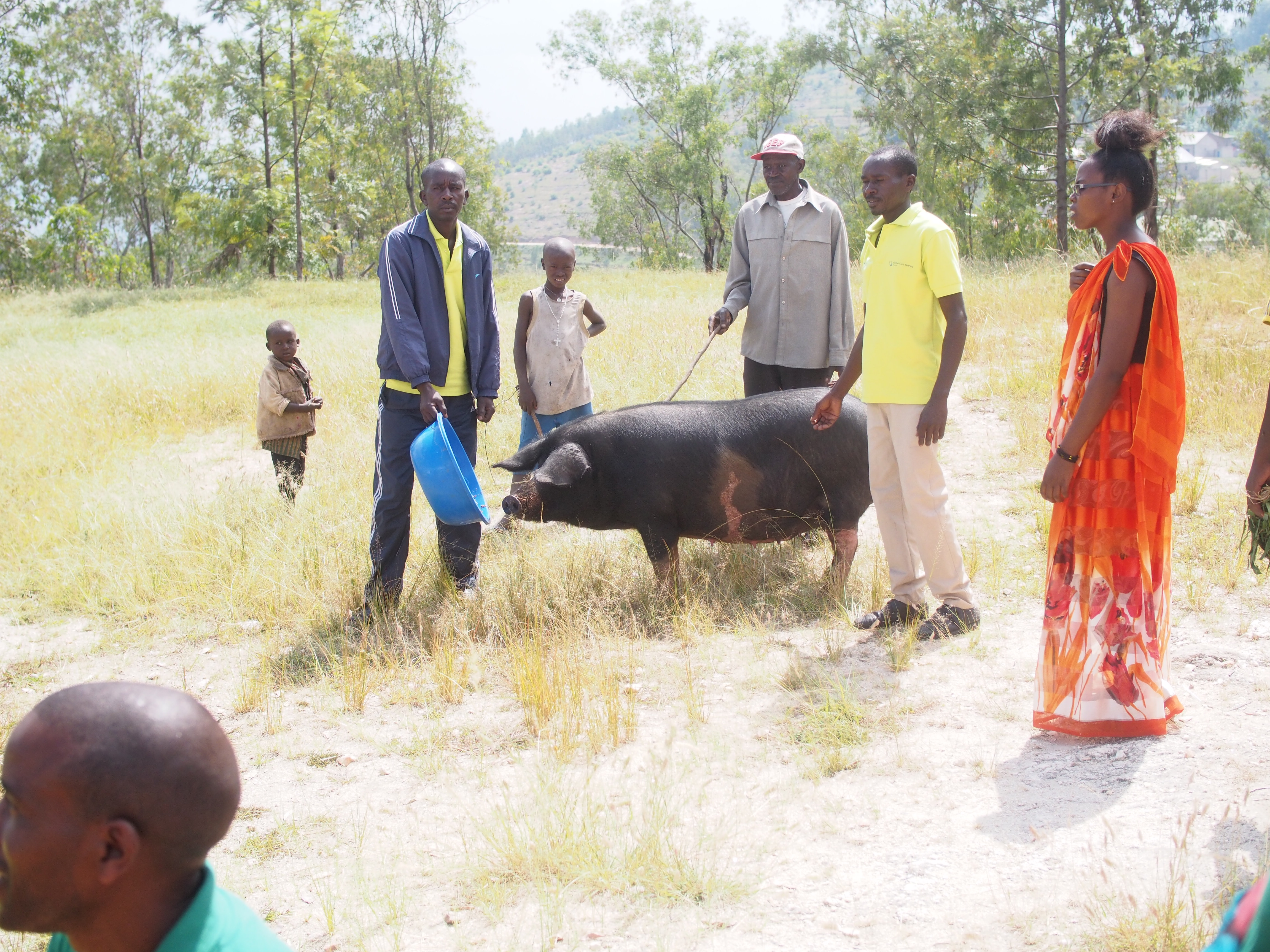 Jean Habimana, Head of the Group exhibited a pig weighing 200 kilograms worth Rwf600, 000.
"In our group, we have 30 similar pigs, but we are targeting to have over 100 pigs next year. It's possible to have them because we have been trained in rearing pigs, proper feeding much as we have access to good markets,"Habimana told KT Press.
"We started with Rwf50,000 from GCS funding, bought four piglets which  grew to 30 pigs now. We hope this business will keep on prospering until all members have their own piggery business," Habimana said.
Since 2009, GCS supported thousands of rural communities in Nyarubaka sector through establishment of various poverty-reduction projects.
Among income generating projects, GCS provides Micro-credit, Agricultural Support and training, to help people in the sector to come out of the vicious cycle of poverty.
In Agriculture, GCS increases farmers' income by improving their agricultural productivity and introducing cash crops.
"Our target is to support farmers with agricultural inputs through forming financial self-help groups, teaching them saving and training them to use agricultural technologies to improve productivity," Aimable Twagirayezu, Country representative of GCS told KT Press.
"Today we are celebrating 10 years anniversary since we started operating in Nyarubaka. We appreciate farmers who have implemented what we trained them to change lives to the better," Twagirayezu said.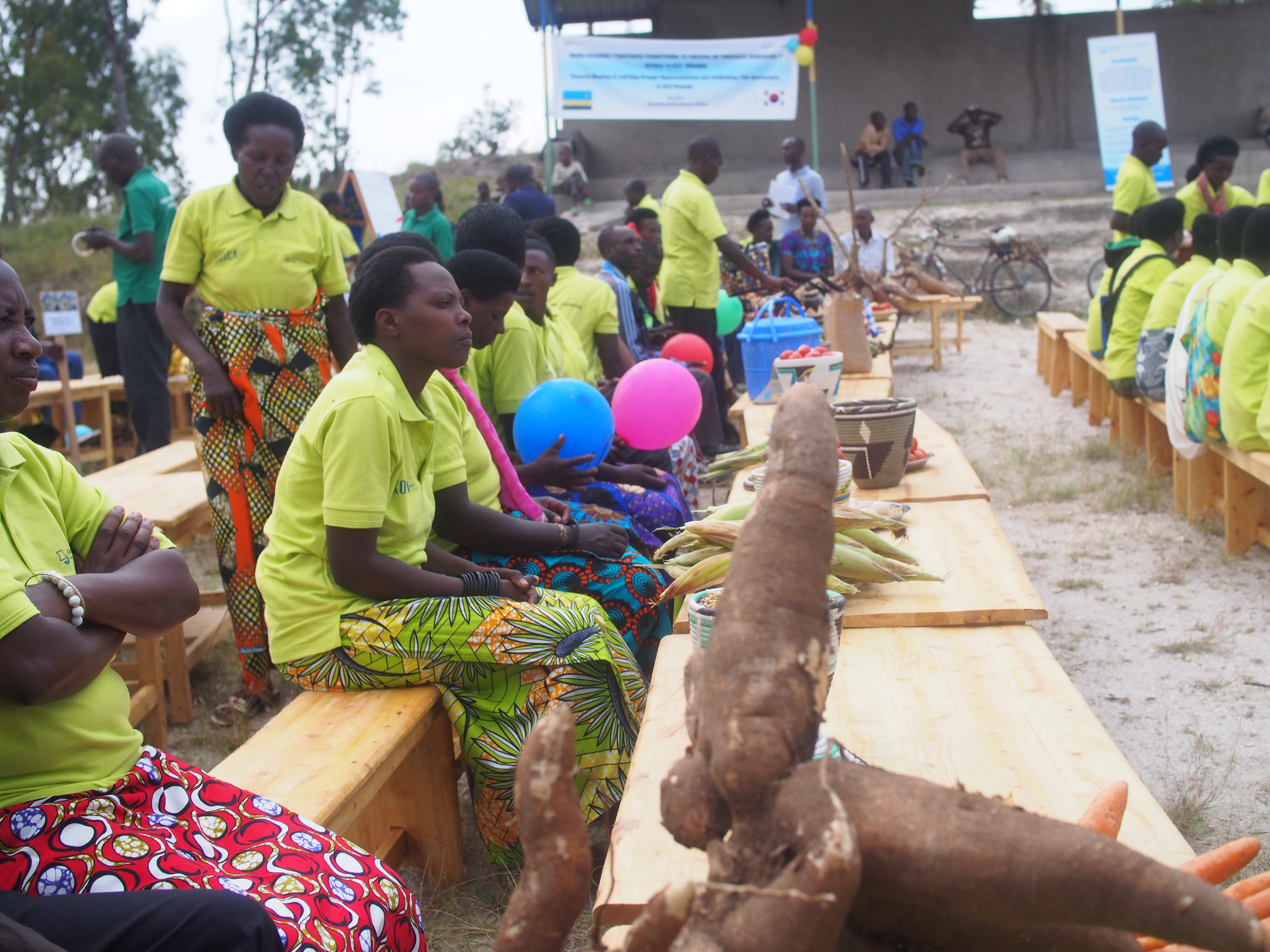 GCS targets training more farmers on using irrigation methods and using appropriate fertilizers to improve their productivity.
"We shall train more willing farmers as a way of fulfilling our targets of improving lives in Nyarubaka, in the next three years," Twagirayezu said.
To access market for agriculture production, GCS targets linking Nyarubaka farmers with Fresh Gate East Africa LTD-a local agricultural export company.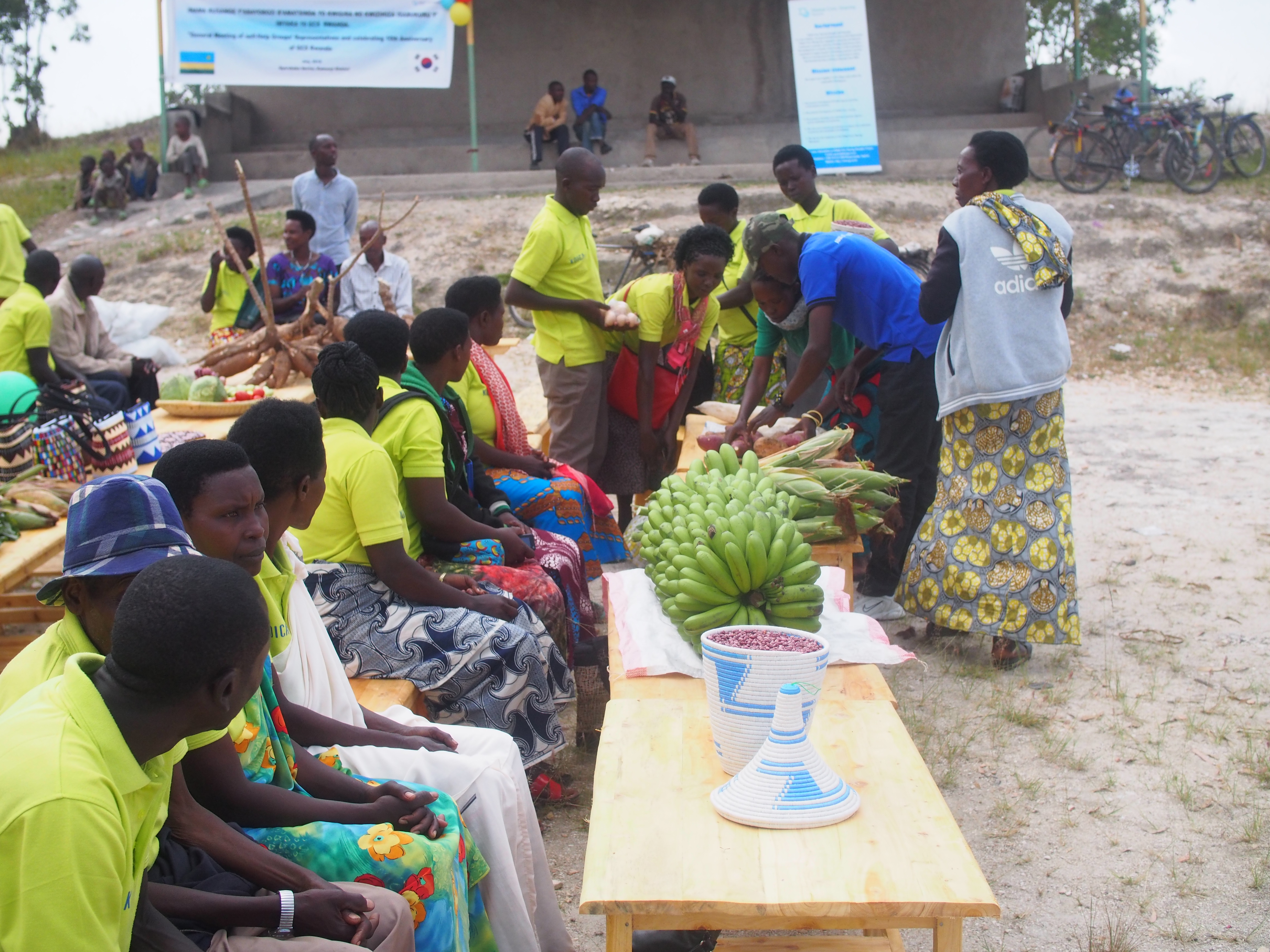 Agriculture products exported include, Chili, french beans, onions, among others.
"As we target expanding our exports, we think Nyarubaka farmers will be an important suppliers. We shall sign supply contracts with them," Justin Habimana, Farm Manager at Fresh Gate East Africa LTD told KT Press.
"We expect them to supply us two tons of chili, onions on weekly basis."
Among exhibited achievements also include public facilities like the Community Development Centers (NCDCs) worth Rwf70 Million.