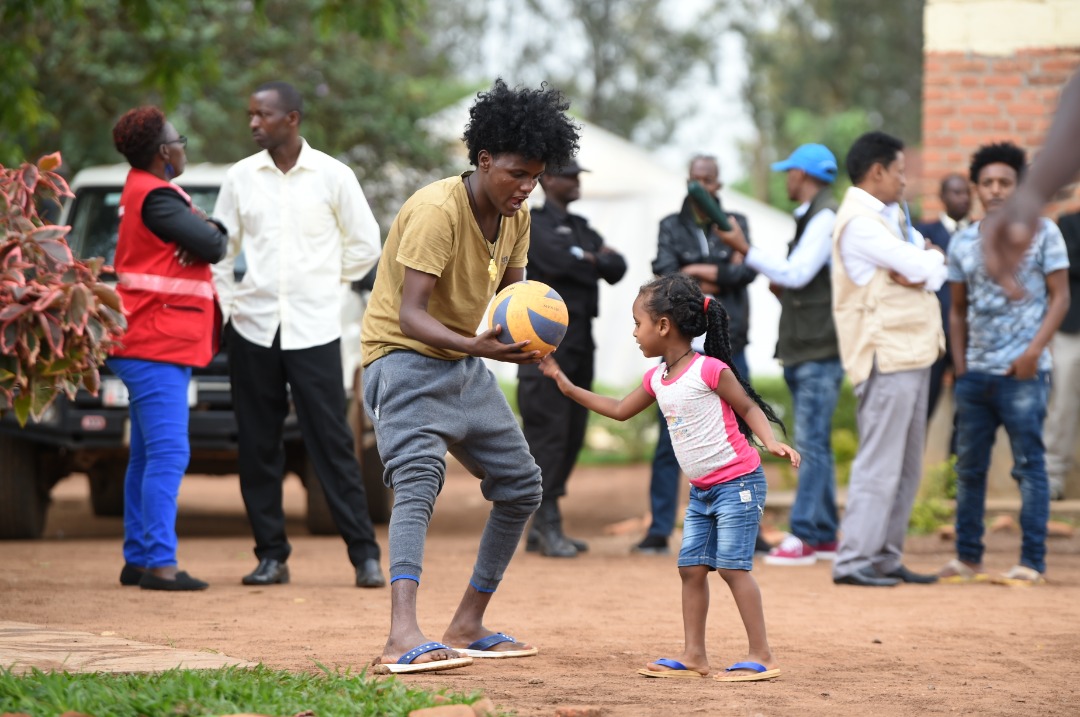 As we enter Gashora Emergency Transit Centre in Bugesera district, Eastern Rwanda, we are welcomed by a sight of young men in the front yard cheerfully playing a volley ball game and chatting away.
Women clad mainly in long dresses with overhead shawls also look on with curiosity as a group of journalist descend on the centre which is holding some 189 African refugees evacuated from Libya recently as part of the Emergency Transit Mechanism (ETM) –an initiative of the African Union (AU) and the UN Refugee Agency UNHCR to rescue African refugees stranded in Libya.
Rwanda offered to host at least 500 refugees as part of an African solution to resolve the refugee and immigrant crisis in Libya, with an estimated 4, 700 still stuck in detention centres in the war ravaged Maghreb country.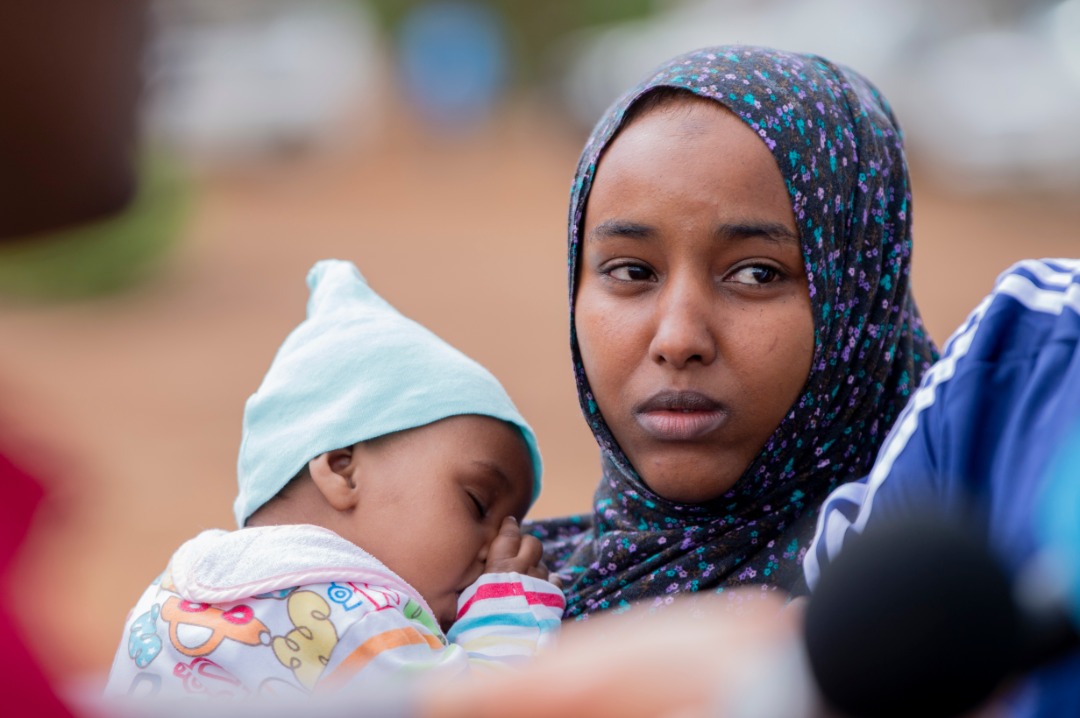 In Gashora Transit Centre, which sits next to Lake Mirayi in the Eastern Province district of Bugesera, the  refugees who were airlifted from Libya are recuperating, undergoing counselling as well as English and Kinyarwanda lessons but most importantly, they have something to eat and a place to sleep.
"At least now we can sleep soundly without hearing sounds of bullets and bombs. It is the first time in almost three years that we have been able to sleep well and reflect on life without thinking that you will die anytime," said Mehari Dawit, 28, who left Eritrea in 2017, with the hope of getting to Europe.
Mehari said he left Eritrea after he faced arrest for refusing to continue with compulsory national service and sought to pursue his education.
"I wanted to study and go to university, graduate, find a job and do something for the wellbeing of my family but it wasn't possible. I decided to leave because I was going to be arrested for refusing to join the military. I risked spending 6 to 8 years in prison," Mehari says.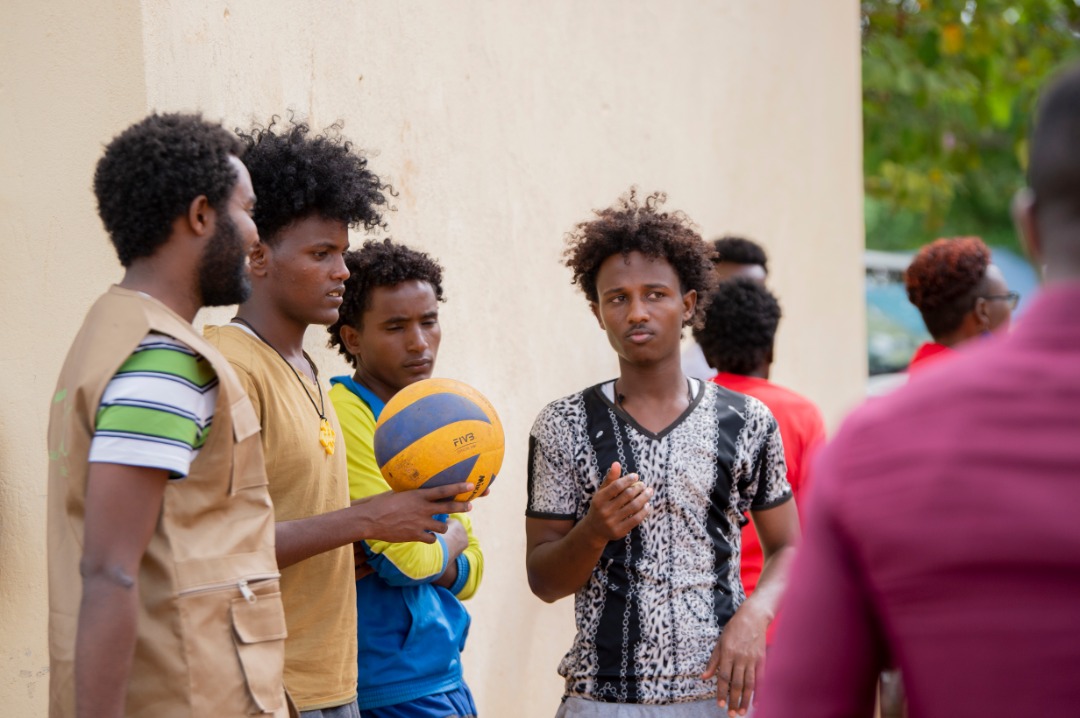 He mobilised $500 which he used to bribe soldiers to sneak him across the border into Ethiopia and later Sudan from where he says he bribed 'mafia' groups which got him across the Sahara Desert into Libya, through the Libyan district of Kufra which borders Sudan and Egypt.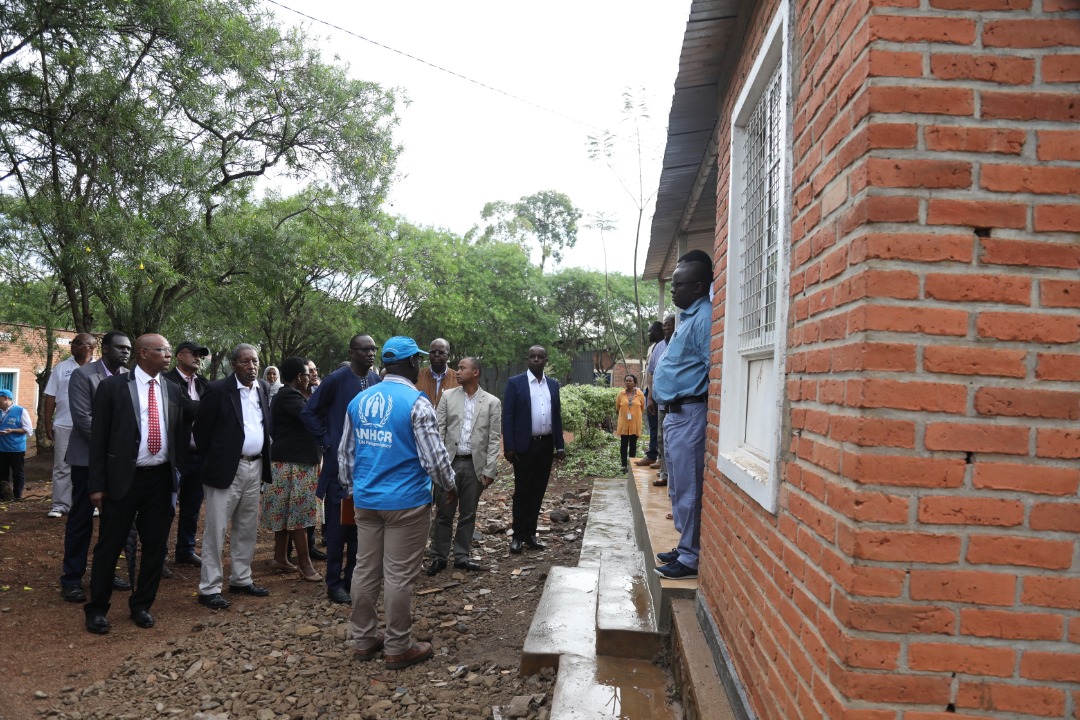 From Kufra he was transferred to the Mediterranean port city of Khoms where he was handed over to other smuggling cartels which promised to get him to Europe.
"I tried to cross the Mediterranean Sea three times and on all those times, the Italian Coast Guard would intercept the boat and send it back to Libya, handing us over to Police. Libyan Police also would hand us over to the smuggling gangs,"
"The smugglers would hold us in very bad conditions. You would be lucky to get one piece of bread a day and a cup of water. The groups would exchange us or sell us to other groups which would also sell us to another group, all promising to get us to Europe," Mehari says.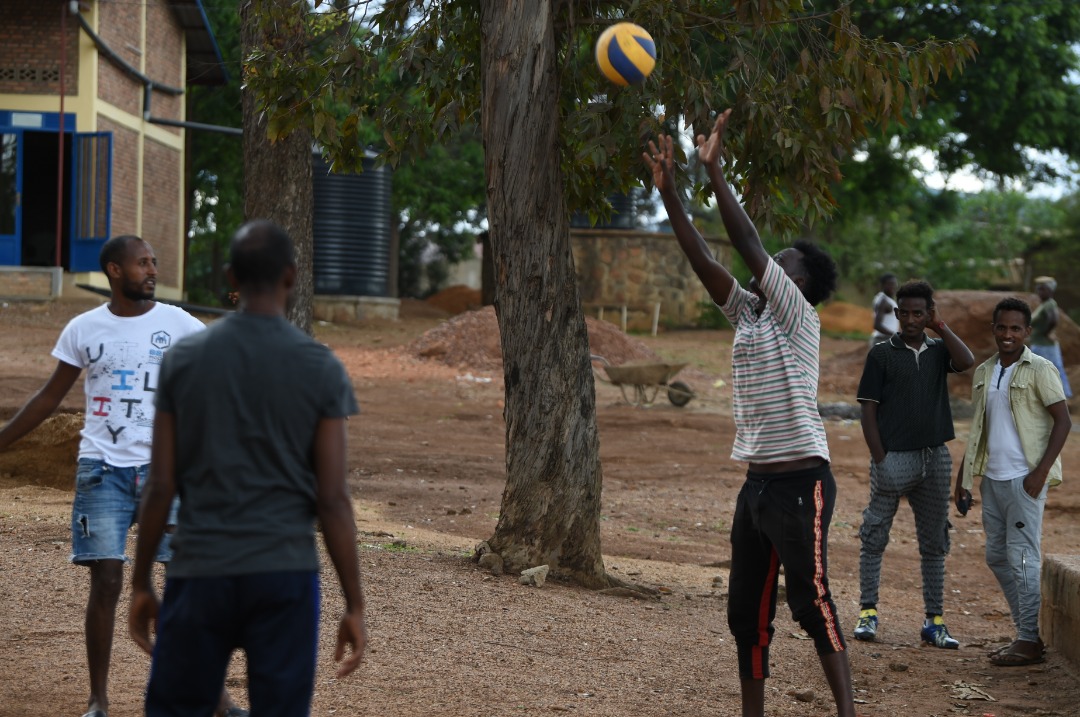 Given the violence in the country with different warring factions facing off, Mehari says most of the members of the group he was with either perished at the sea or got killed in the violence in Libya.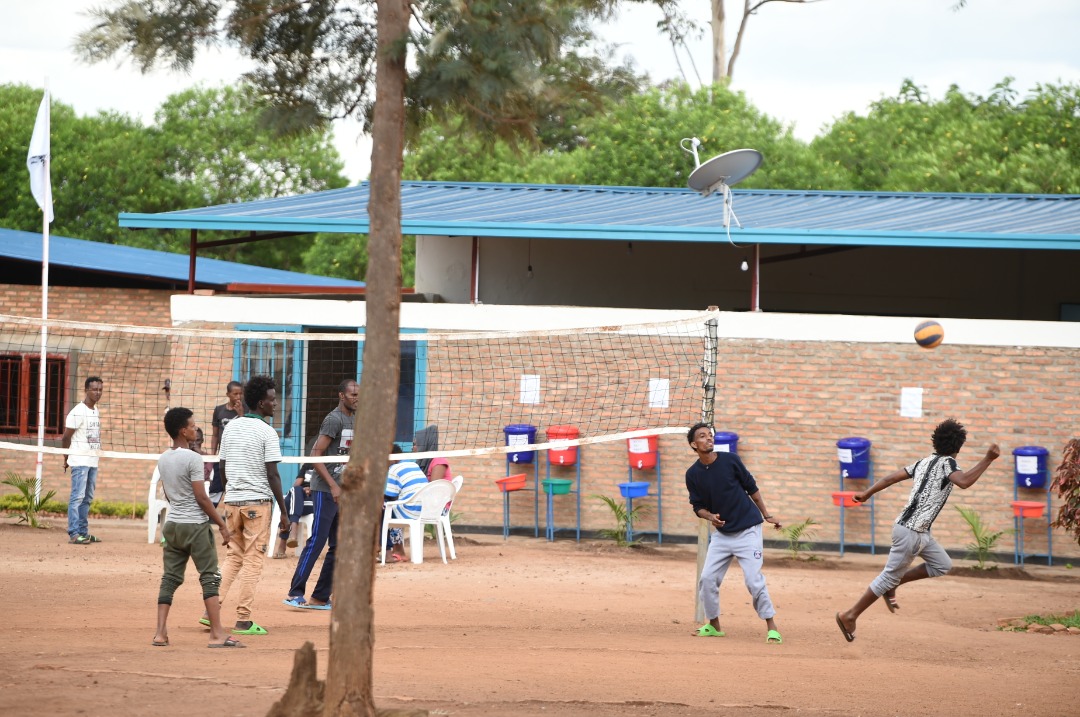 "I can't explain how it feels to be here. I want to thank the government of Rwanda and partners for saving us from that situation. Now I can sleep and eat and also be able to access healthcare services in the camp. I want to thank President Kagame for thinking about us," a teary Mehari told KT Press in an interview.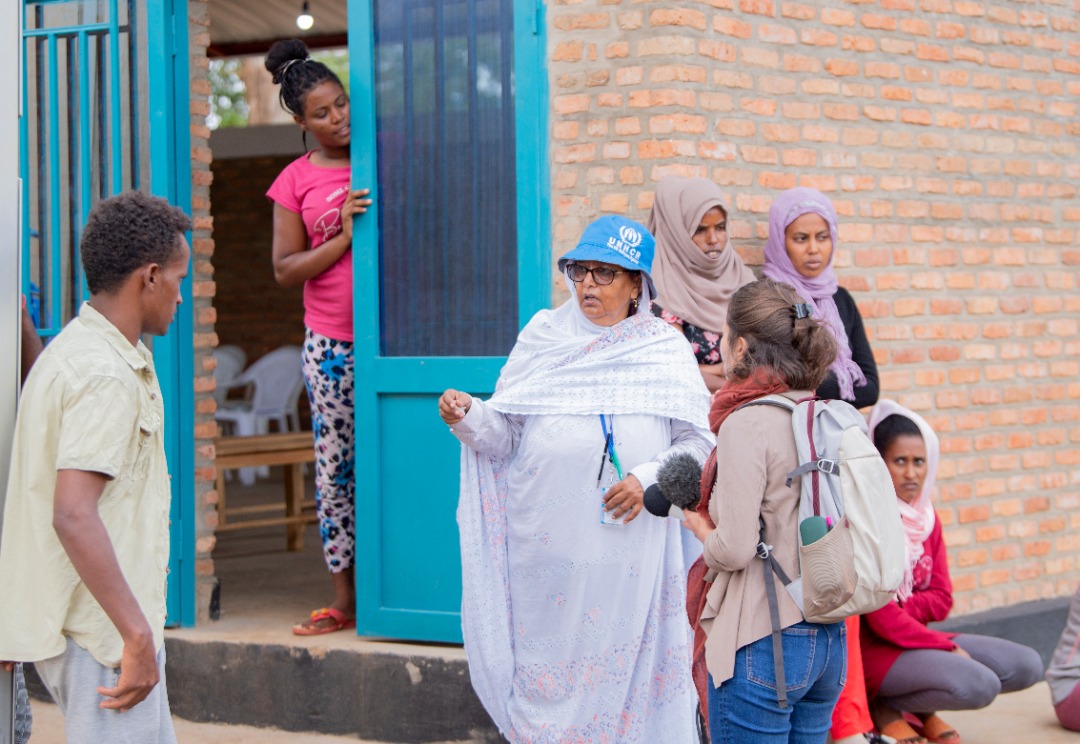 Having completed high school in his home country, Mehari thought he would find a better future in Europe. Today he is not sure of the direction his life is taking. He is angry that the Italian navy would send him and others back to Libya three times, knowing well the situation in the country.
"Three times, think about it. Three times you survive the sea, get to Europe and the Italian navy sends you back to Libya, in the horrible conditions we were escaping from. Where is the humanity?" at this point he tears up but manages to compose himself and continue with the interview.
"I am very happy to be in Rwanda right now. I feel like I am healing, I was running mad [in my head] because of the situation I was in. The problem is, from here I don't know where I will go. I can't go back to Eritrea. My wish is to go and study in Europe. We want the government of Rwanda to talk to those countries and request them to accept us," he said.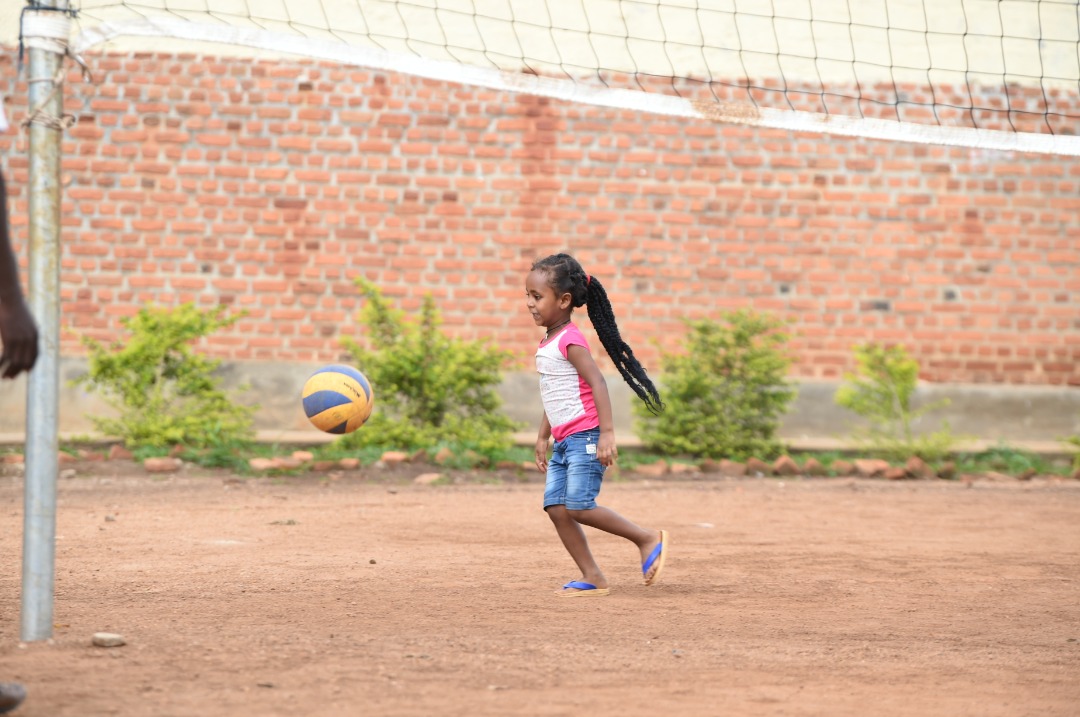 Like many of the refugees in the centre, the only option among the three available to them is going to Europe.
They don't mention the U.S, other African countries or Asia and Australia –only Europe. They also have the option of formalizing their stay in Rwanda as the government has said or to be repatriated to their countries of origin.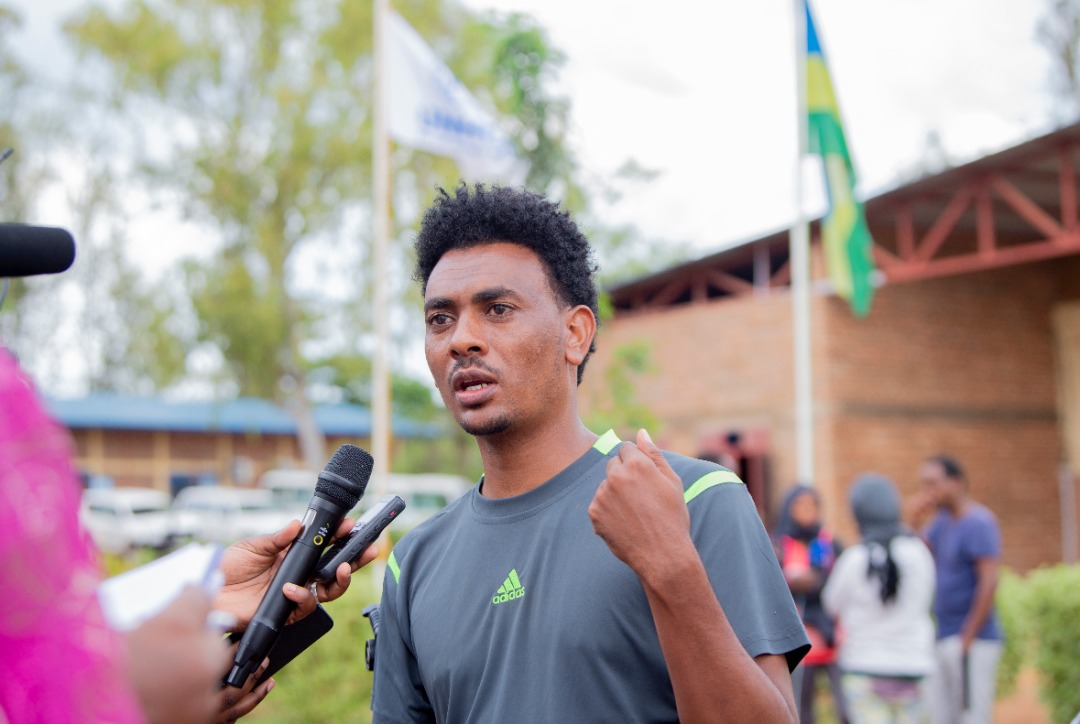 Genet Negasi, 37, says she also fled Eritrea in 2017 after her husband was arrested for objecting to national service.
Sensing that her life was in danger since she was protesting the imprisonment of her husband and having joined a Pentecostal church which is prohibited, she decided to flee the country.
She left behind her 7 year daughter who she hasn't spoken to in three years.
She made her way to the Eritrea-Sudan border, where she was sneaked out by soldiers, who she had to bribe to take her across. Inside Sudan, she met a group of smugglers who promised to get her to Libya and then Europe.
Often she had to sleep with the smugglers as a way of bribing them and after a gruelling two months through Sudan, she arrived in Libya, transcending the Sahara before arriving in Khoms. In the Libyan port town, Negasi was switched between cartels of smugglers who promised to get her across the Mediterranean.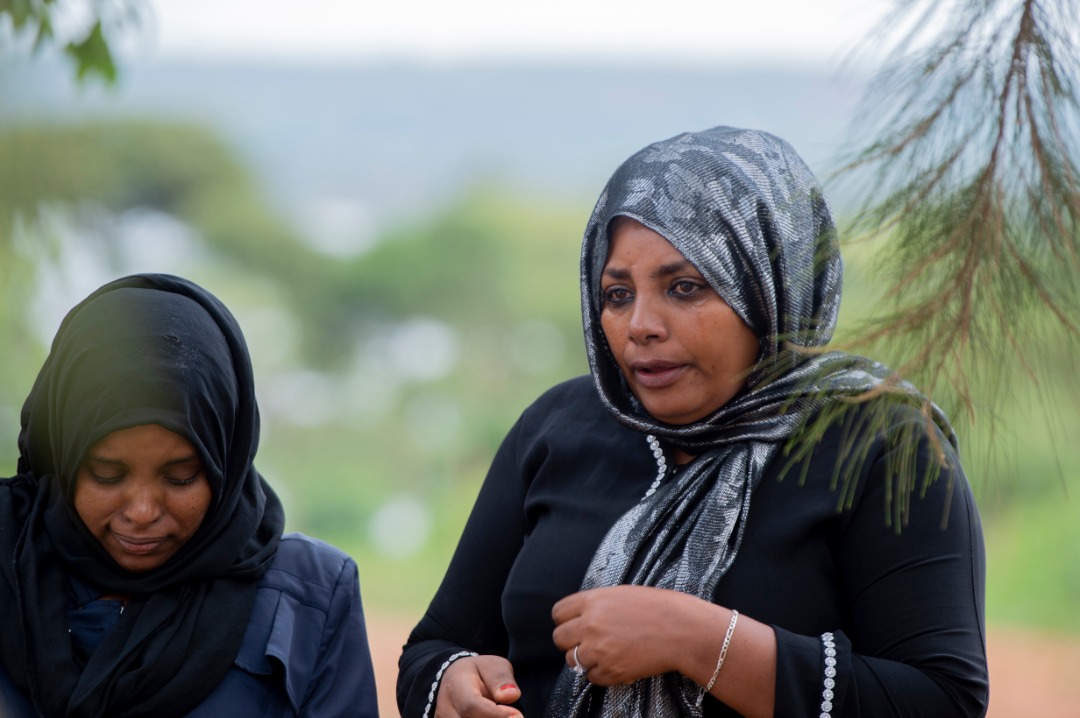 Like Mehari, Negasi was nabbed by the Italian coast guard after 15 hours in a plastic boat on the rough sea. She was sent back to Libya and police put them in jail where they would be sold to smugglers. More than 800 have died in the Mediterranean this year alone.
"In the detention, I was raped many times by different men. I can't remember how many, but we were sex slaves, swapped between men every day," Negasi says as she is overcome by emotions.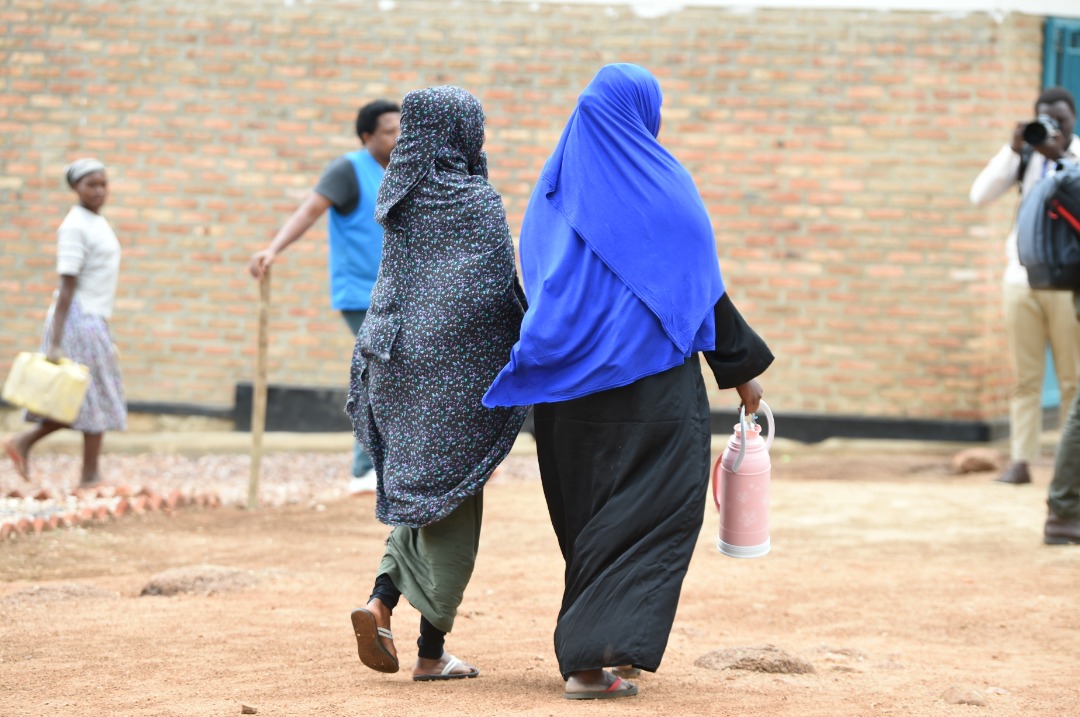 She said the experience was so traumatising, there was no hope whatsoever since they could not communicate to any relatives. When the opportunity to come to Rwanda came, she didn't hesitate.
What next?
"Libya was hell. I am happy to be in Rwanda. We thank God that we safely got here. Rwandans have been good to us but we also want to know what is next for us. I would love to relocate to Europe and start a new life and maybe try to reunite with my daughter," Negasi says.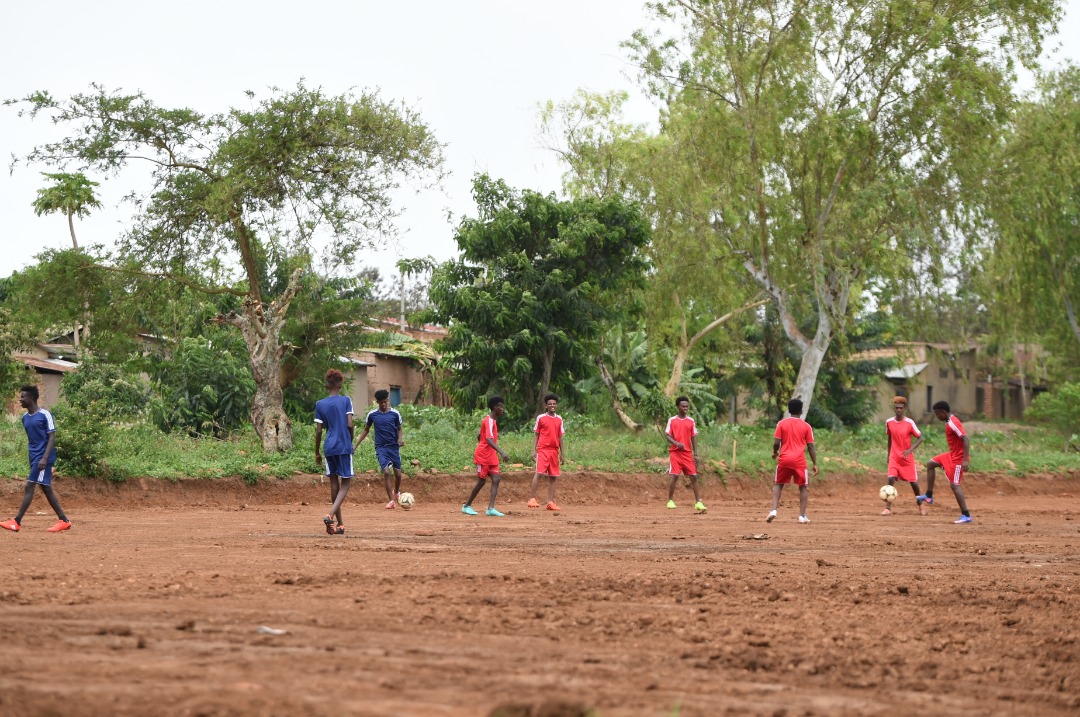 She also said they lack some basic needs like more clothes and shoes but the most important thing now is that they can sleep and eat, shower and also take time to heal from the trauma in the Libyan detentions.
Like Negasi, Fatuma Ahmed Omer, 22, also from Eritrea, said she was repeatedly raped in her seven year attempt to get to Europe –a journey she started when she was 16.
Following the death of both parents at the hands of security forces, she decided to flee the Horn of Africa country.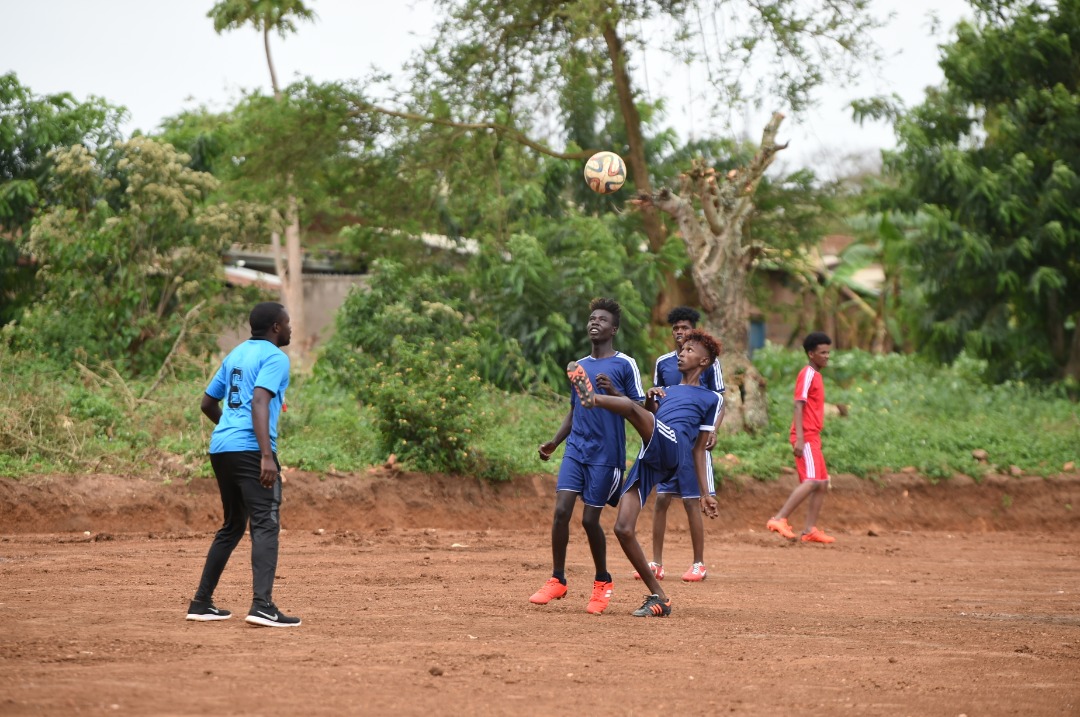 First she went to Ethiopia then crossed over to Sudan, where she was forcefully married to a gang member.
After engaging another group of smugglers, she was sneaked to Kufra with another group of immigrants, but there she was turned into a slave wife again. She somehow managed to move up to the northern town of Khoms.
Like others, the Italian navy prematurely ended her first attempt to cross to Europe, banishing her back to Libya. At the end of 2016, she got on the boat with 300 others and attempted to cross the Mediterranean again.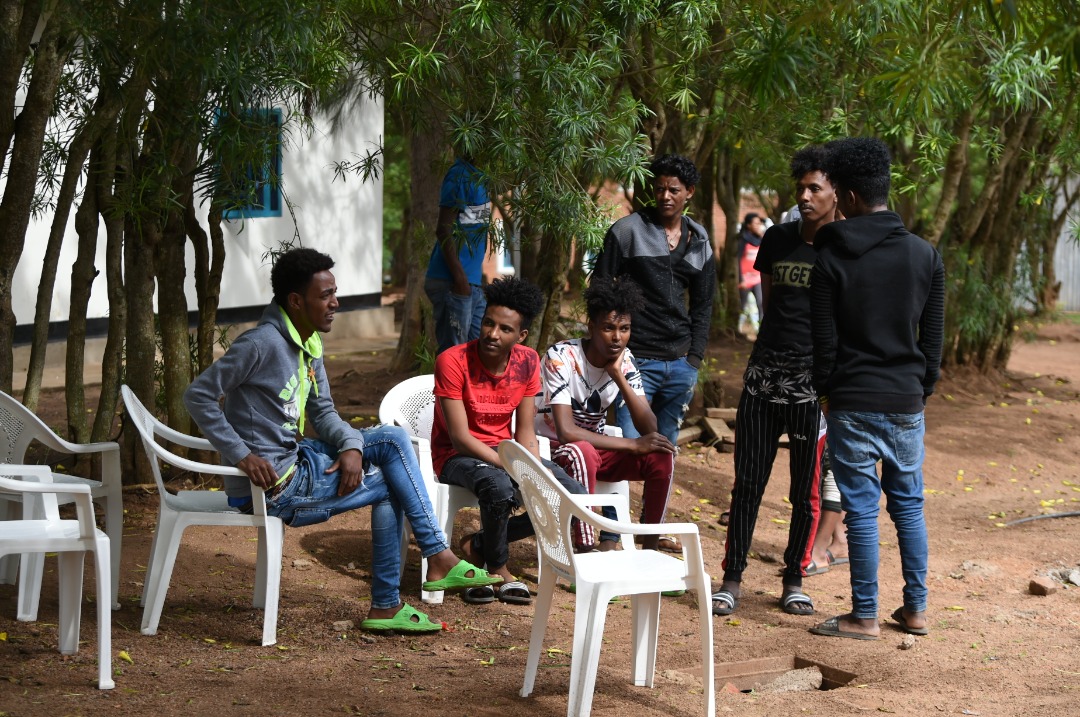 The rickety boat capsized and 150 people died, most drowning before her eyes. She was rescued by the Italian navy but instead of taking her across for safety, she was handed back to the Libyan coast guard. She was thrown in detention.
"Every night at least 3 men would come in the small room and rape me. I got to a point of putting a blindfold on my face so that I don't see them. They would come, do what they want and one would call the other. I would hear them say 'she is young and beautiful," recalls Omer.
Like her compatriots, her focus now is to heal and then see what the future holds but her hope is to go to Europe and start a new life.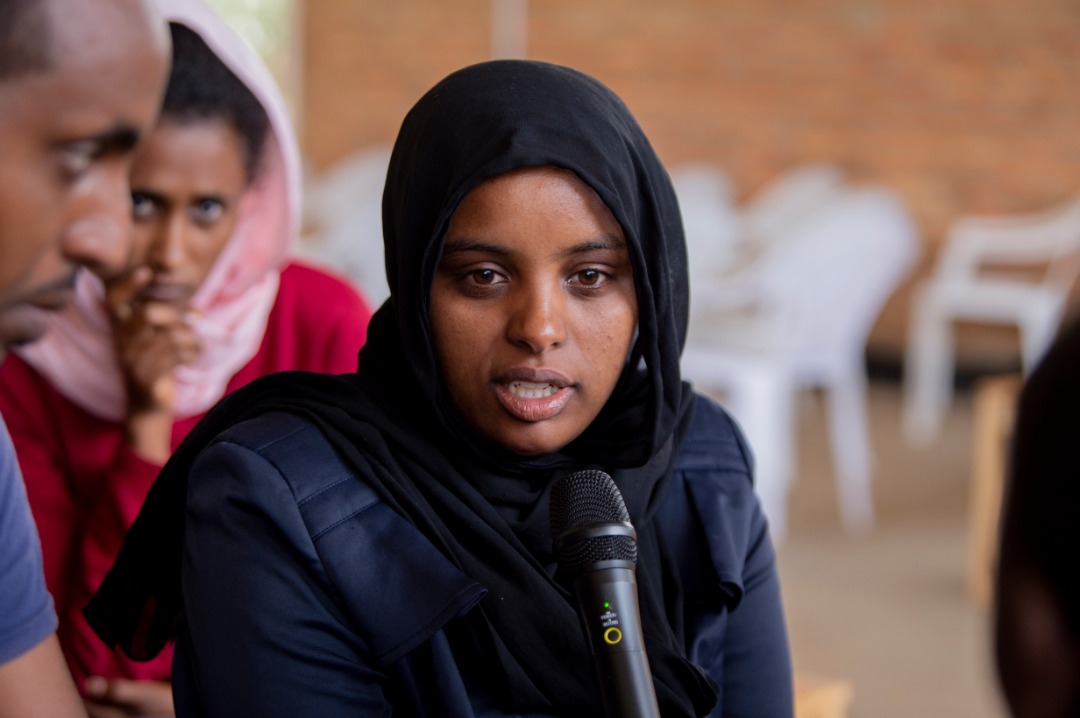 The United Nations Refugee Agency (UNHCR) Regional Director for the Eastern and Great Lakes Region Clementine Awu Nkwete Salami, who was visiting the camp with African Union (AU) diplomats, said that currently the focus is on giving the refugees a sanctuary away from the precarious conditions in Libya.
"They wanted a place where the basic needs can be met, where they can live in security until such time when we can identify solutions for them," she said, thanking the government of Rwanda for coming forward to provide an urgent solution to the crisis.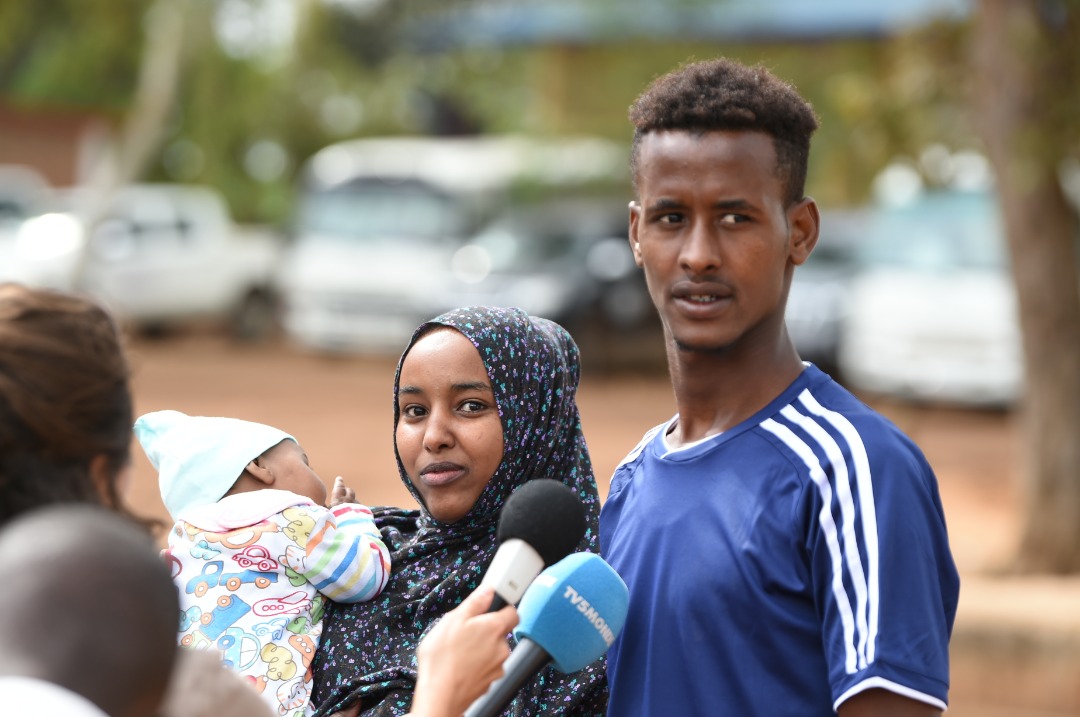 She noted that the refugees are currently undergoing counselling and medical support and ensuring that their daily needs are met. They are also learning basic English and Kinyarwanda as the UNHCR and AU talk to partners to see what next.
"We are in the process of interviewing them and trying to see what solution is in their best interest. We are exploring resettlement, we are also exploring repatriation for those who may wish to return to their home countries and the generosity of the Rwandan government extends to also giving them the opportunity to remain here,"
"I think it is important for us to underline that as you can see most of these people are traumatised. There is also a need to provide them with certain stability psychosocial counselling and to try and also support them in terms of trying to build their resilience through literacy skills," Salami said.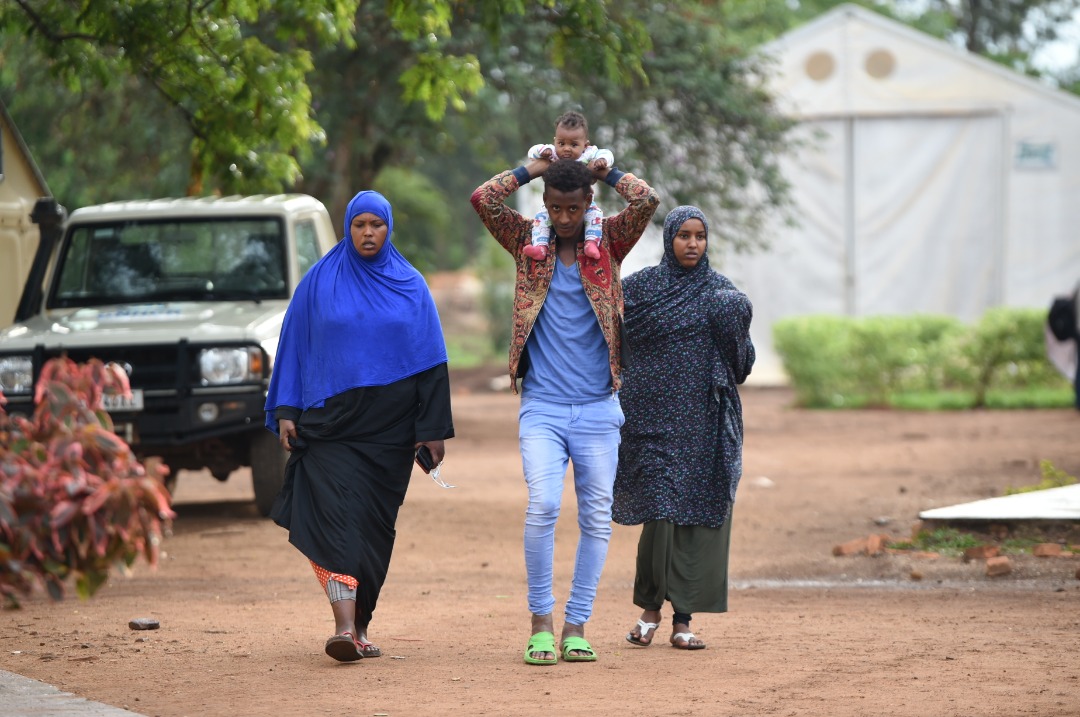 She said that different countries in Europe have come forward and offered to help have some of the refugees resettled in there as part of responsibility sharing but added the opportunity does not commensurate with the numbers –meaning that countries are willing to take only a small fraction of the many who need to be resettled.
"We will continue to engage our partners and donors to try and increase the resettlement opportunities," she said, adding that they will interview them to ascertain urgent cases that need resettlement.
At the moment, Rwanda says it can accommodate up to 500 refugees at the emergency transit centre but as some leave, more can come in, with the hope that UNHCR and other partners will find solutions.
According to Olivier Kayumba, the Permanent Secretary at the Ministry of Emergency Management (MINEMA), the centre can currently host up to 300 refugees but it is being upgraded to accommodate 500 they are working around the clock to upgrade the facilities.
"We are still open to taking in the initial 500 as promised. As you can see, works are ongoing. We are ready to receive more. This is a humanitarian act with no benefit attached to it. We wanted to provide a solution and we are doing that," Kayumba said.
"All we are saying is that we can only accommodate 500 at ago. It is good that African Union officials are here and can see for themselves what we can do with limited resources to solve a problem that is affecting the continent. We hope to see more coming on board after this," Kayumba said.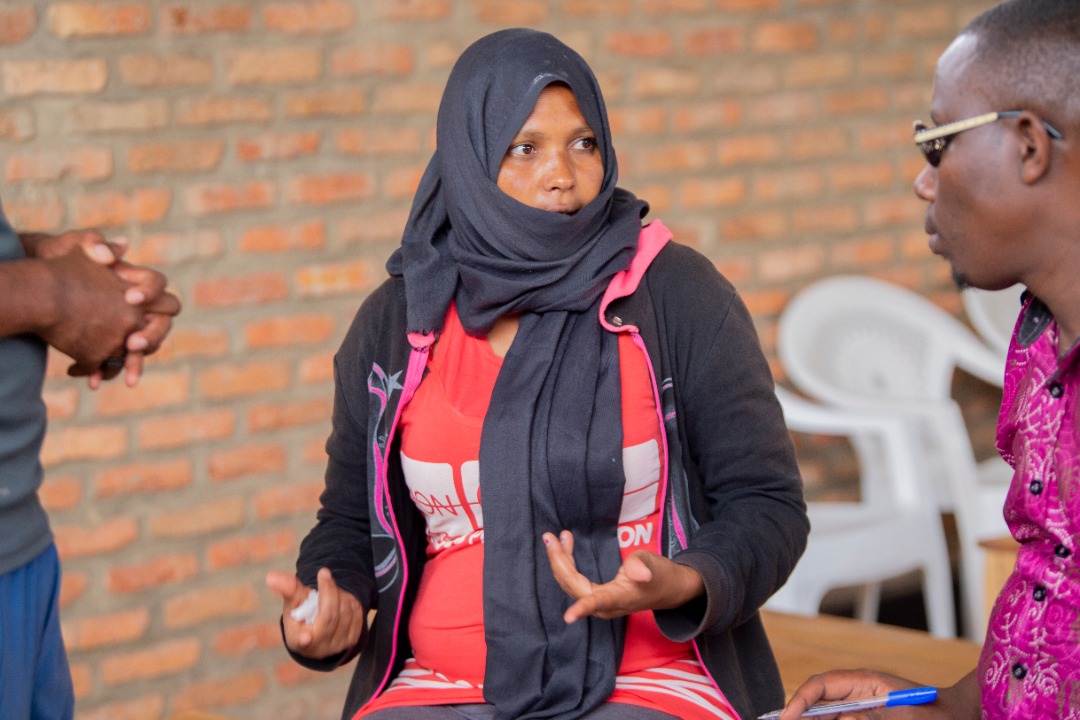 Another 120 are expected to be airlifted from Libya early November. Currently, 150 of the 189 refugees at Gashora centre are from Eritrea, 21 from Somalia, 10 from Ethiopia and 5 from Sudan and unaccompanied minors who UHCR and International Committee of Red Cross are still tracing their families.