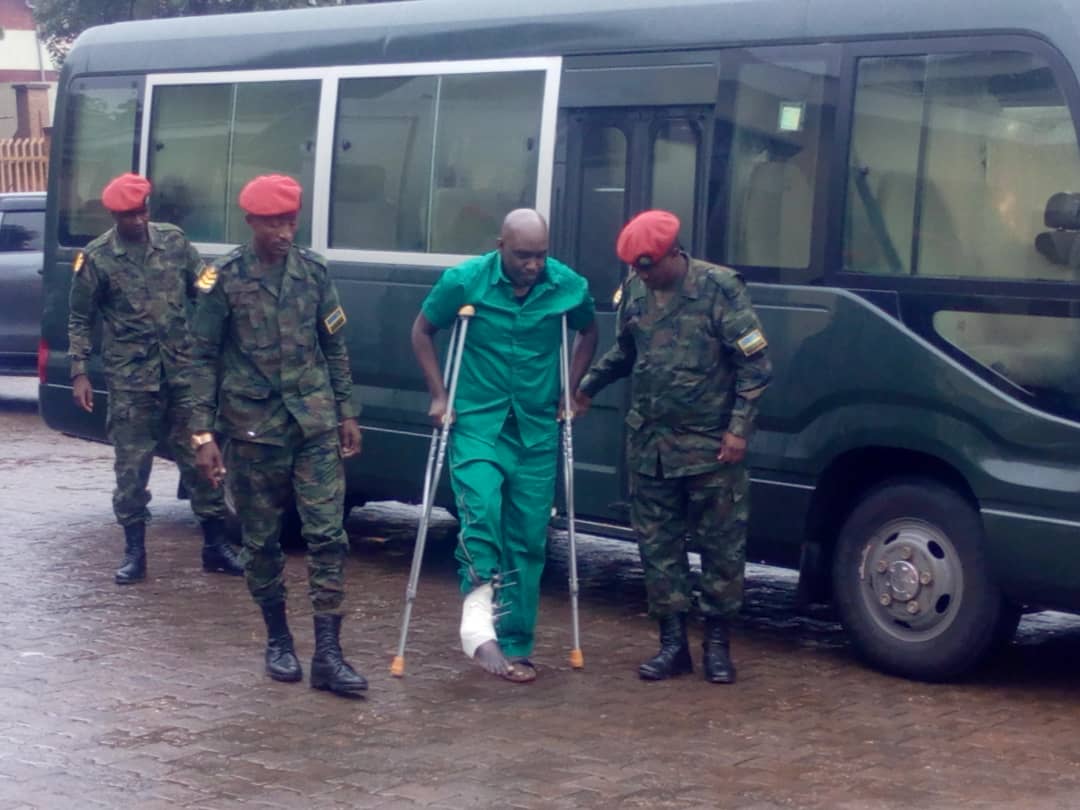 The pretrial hearing of the 25 people that are allegedly linked to Rwanda National Congress (RNC) suspected of being part of an illegal armed group that sought to attack Rwanda has resumed at the Military Tribunal in Nyamirambo two weeks after it had been adjourned for them to get lawyers.
The Military Tribunal that had adjourned it for that matter first ascertained if all the suspects have lawyers only to find that six of them did not have them.
One of the suspects said he could manage without a lawyer but the remaining suspects found it impossible to stand the trial alone.
Meanwhile, one of the suspects fell sick abruptly and was admitted.
With all these gaps, the prosecutors said that the pretrial hearing should be adjourned.
Two of the lawyers however said the hearing should proceed and the rest will join in or have a hearing of their own.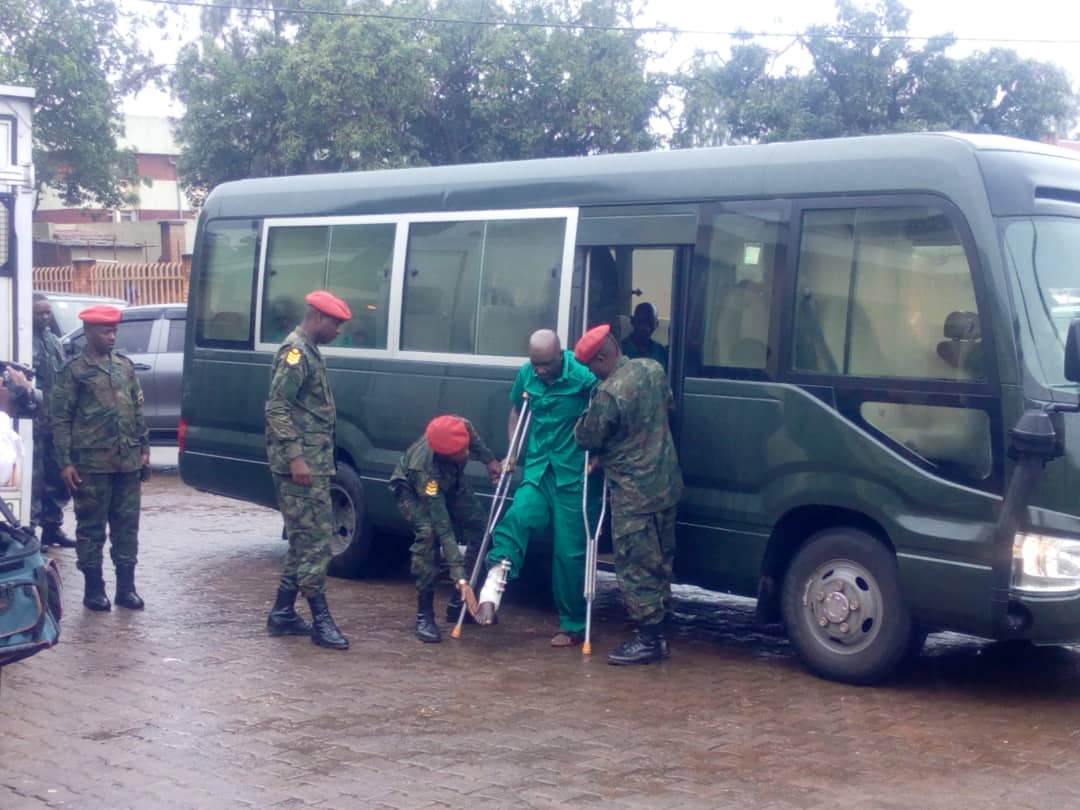 However, one lawyer said it should be adjourned to ensure that all suspects are available when the hearing reopens.
The court stood on a position that "the pretrial hearing should proceed to save time. Those who are ready should be able to take plea and continue with the hearing."
This argument however, triggered a new one with another lawyer suggesting that her client should not be tried in a military court.
Prosecutors justified that there is a case involving a one Private Dieudonne Muhire and 4 other serving soldiers which is linked to Maj(Rtd) Habib Mudasir.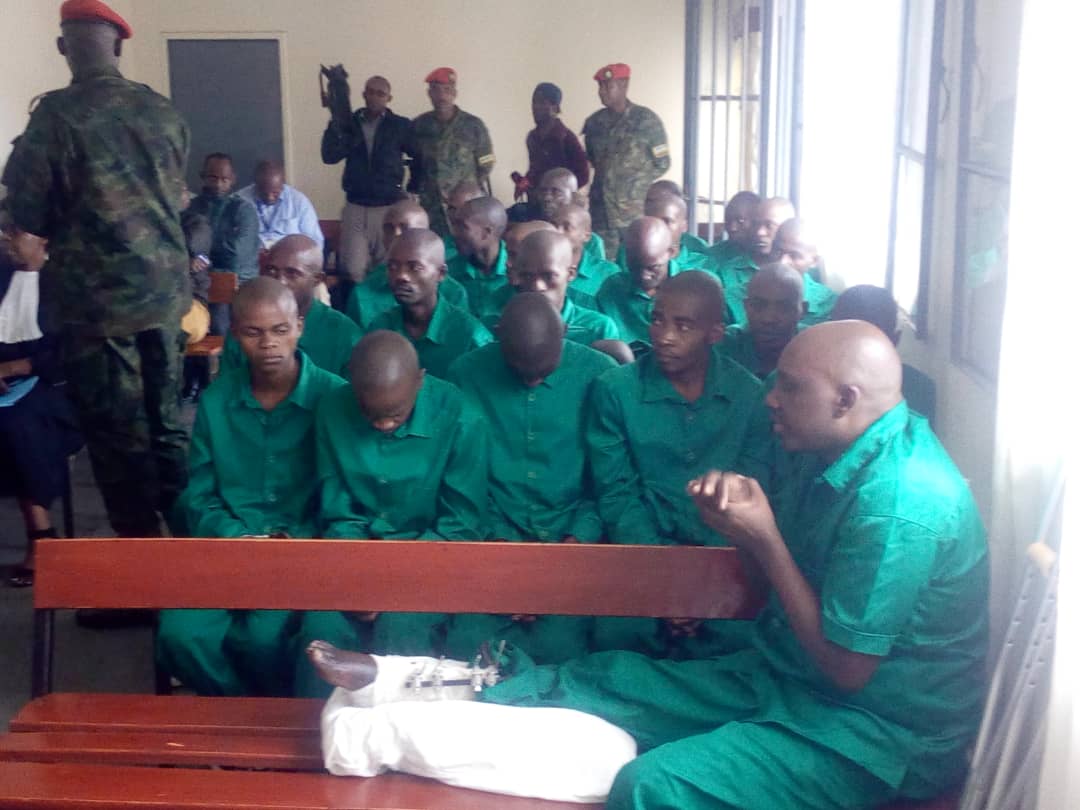 "Considering that the case is already ongoing in the military court, it means that 25 are also connected to the file as co-accused," prosecutors explained.
Lawyers argue that if the files have not been linked in the process, then the Military Tribunal has no jurisdiction to try the 25 who are all not members of the military. They say even Habib Mudasir is retired. The later said he doesn't know the soldiers whose case wants to be linked with his and the 24.
Judges asked Prosecution how the two cases will be connected when the case of the 5 soldiers has already advanced to high court.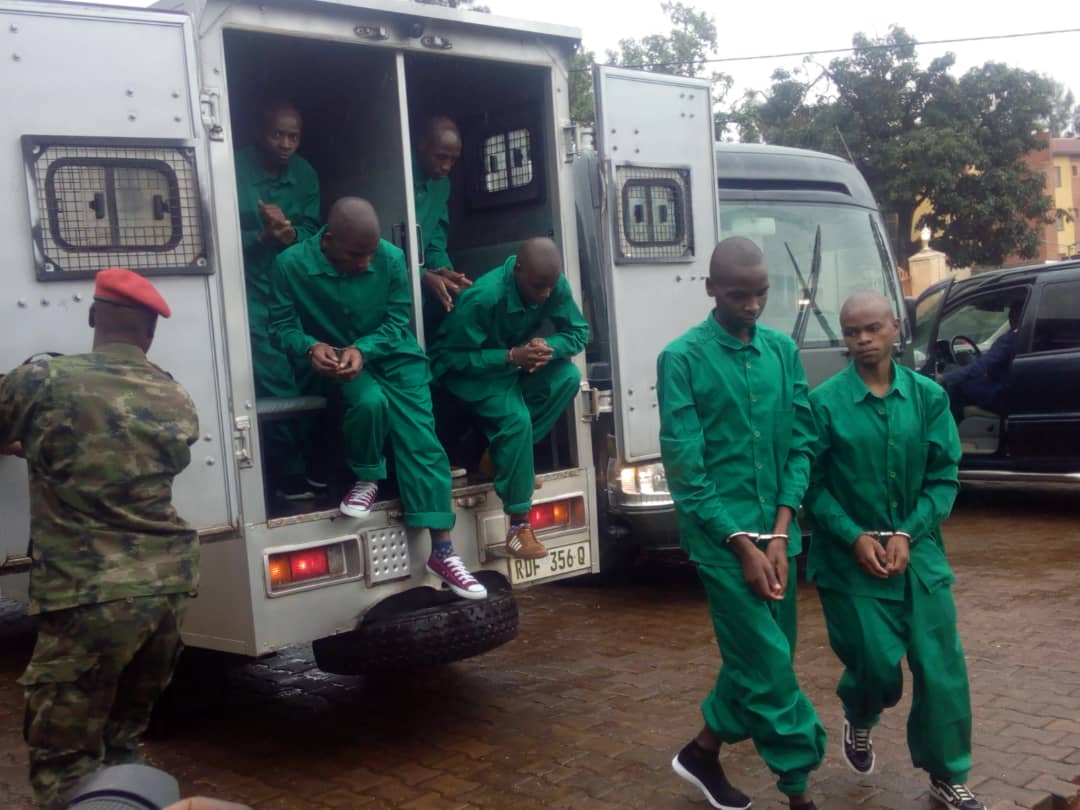 The hearing was adjourned to 2pm to allow judges time to review the case of Private Muhire Dieudonne and co accused and establish that link with the 25 people.
Despite appearing in court in civil attires previously, this morning, the suspects appeared in green uniforms of inmates.
Security around their van is still the same; a bus with a military police motorcycle which clears the way from their custody to/from court among others.