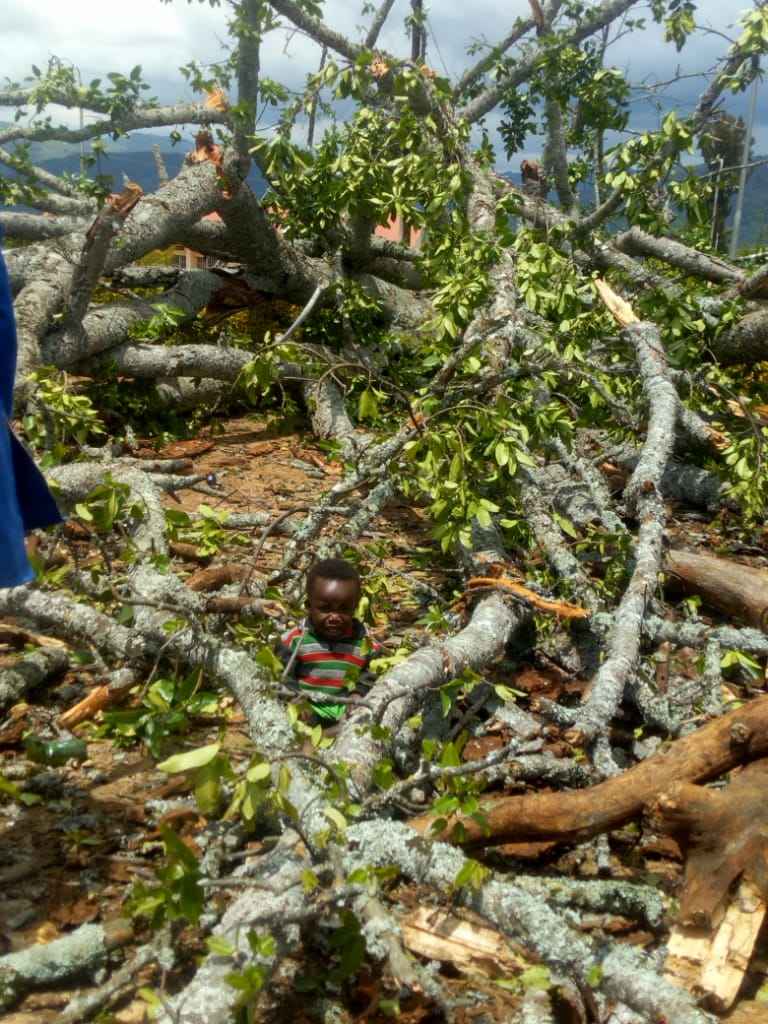 November 11, 2019, will be remembered in the life of Viateur Habumugisha, 2, from Butunzi village of Kinihira Sector, Rulindo District in Northern Province.
The boy was coming for vaccination at the Kinihira Provincial hospital, and, while having fun – Children's way, the land that has become too fragile released the roots of a huge tree in the hospital's garden.
The tree, a traditional specie called umuvumu which, given a huge shape, long life expectancy, would be confused to a baobab fell down, covering some 40 square meters.
Habumugisha was swallowed by the huge ageing branches, but, people who saw the incident happen rushed after the fall of the tree, to see his fate.
When the tree started falling, said an eye witness, the child's instinct warned him to sit down as the photo that was taken by hospital staff can show.
The tree branches then 'understood' that they had a business with a toddler or if you want, an angel who still has a lot to achieve in the world. They let him intact.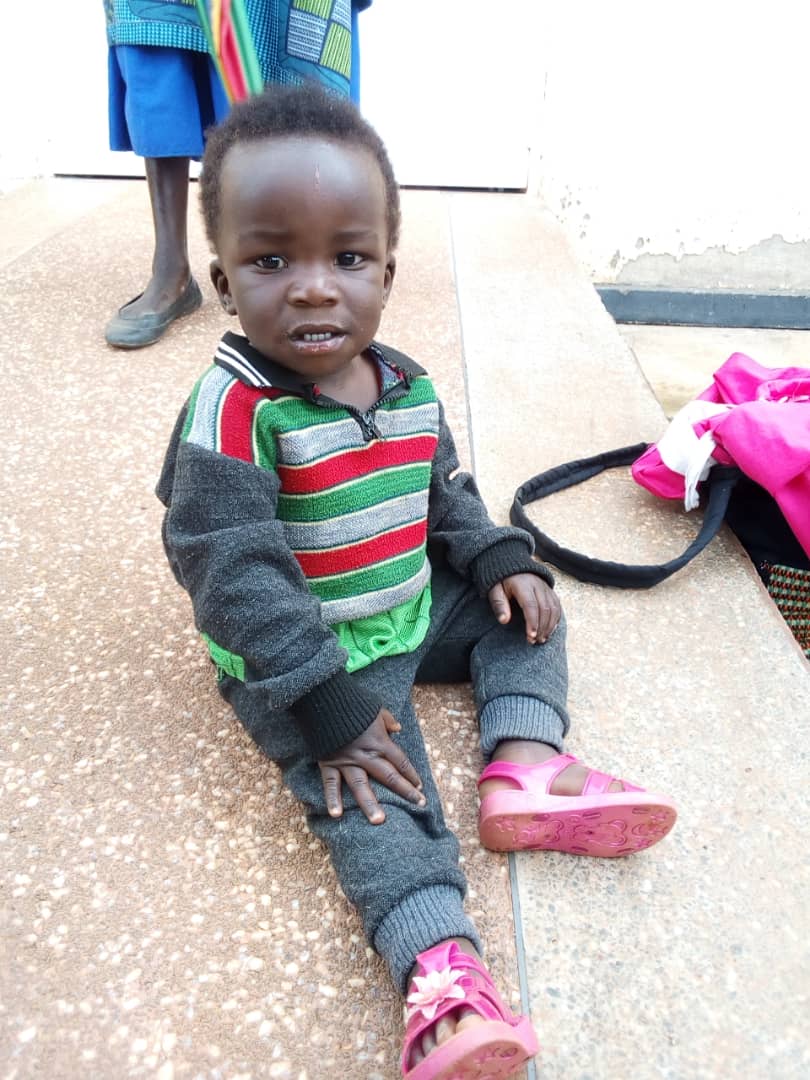 "It is true; the child was playing in the garden when the tree fell upon him. Only God operated this miracle," said Eric Rubayita, the Executive Secretary of Kinihira sector – quoting hospital officials.
The child sustained no injury.
Kinihira Hospital is built in the land that belonged to one Karyabwite who was the chief of Ububeruka. Umuvumu or Ikigabiro is a sacred tree in traditional Rwanda.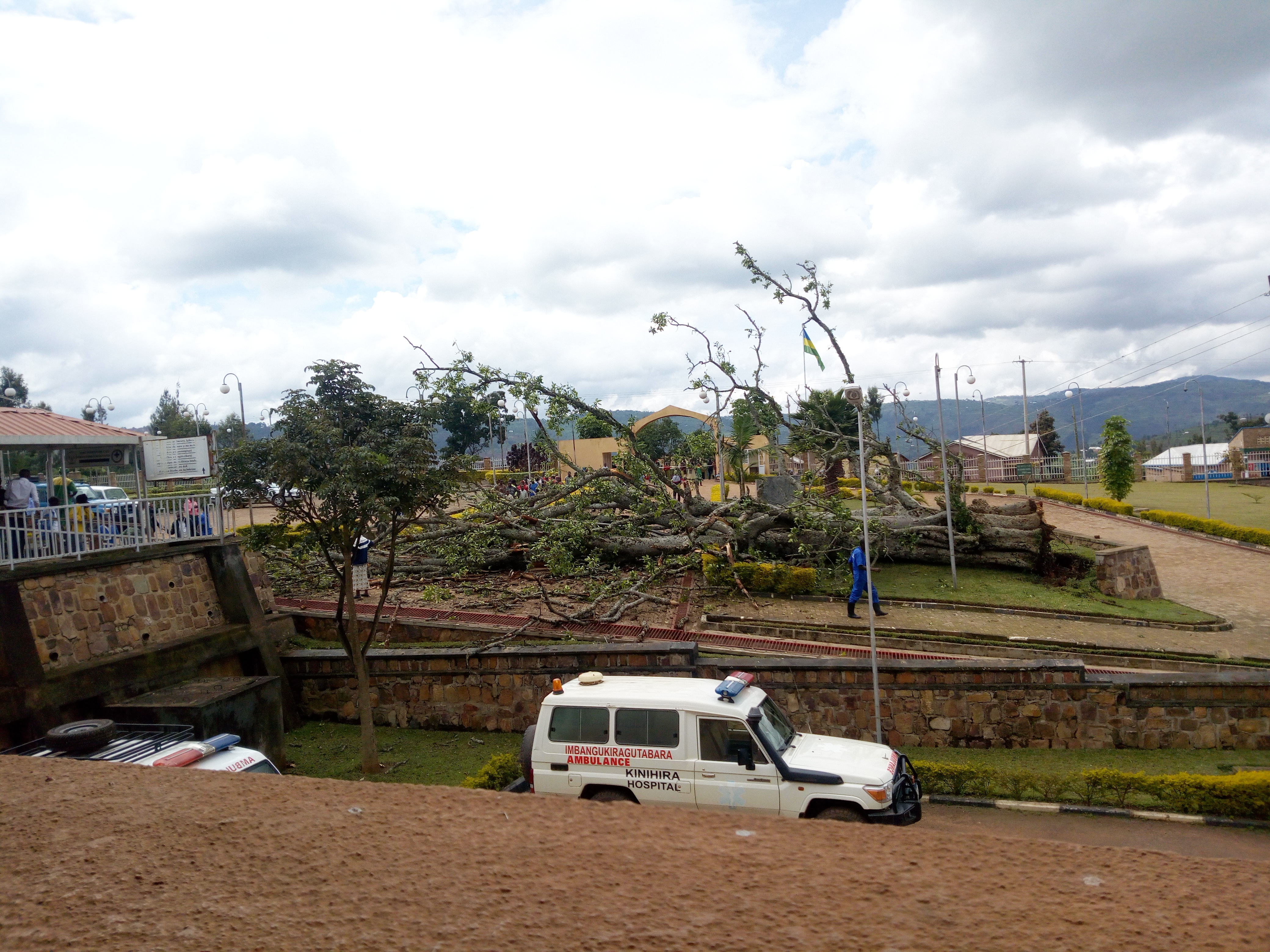 Bisangwa Nganji Benjamin, a journalist of KT Radio, another media outlet of Kigali Today Ltd who is native of the place, says that when he was born, the tree was that old.
Nganji is now in his thirties.
"The roots of this tree were rotten, but none would realize that until it fell down. Thanks to God its fall did not leave Habumugisha's parents into tears," said Rubayita.