Rwanda's First Lady Jeanette Kagame is of a school of thought which believes that indeed, "what a man can do, a woman can do just as well." 
Growing up, the First Lady had that belief and today, she explains: "I maintain that stand."
Speaking at the Global Gender Summit taking place in Kigali, the First Lady shared events that kept fuelling this reality.
"As fate would have it, the irony of our dark history, suddenly threw our women into a multitude of roles, as they had to be the mothers, husbands, fathers, brothers, comforters and guardians," Mrs. Kagame said.
During the 1994 Genocide against Tutsi which cost the country more than 1 million citizens, several families were destroyed with women, in several instances finding themselves responsible of families.
"We soon realized that if we were to build strong communities in this post-genocide era, we had to be intentional in our choices, in order to realise a nation rooted in unity, dignity and prosperity," the First Lady said.
From this background, the First Lady told participants that amounted to 1000 from across the world, that "Sustainable socio-economic growth can only be achieved when everyone's full contribution to the market economy, is given its rightful value; but also, when access to health, education, profitable opportunities, and financial inclusion, are no longer the privilege of a selected few."
The First Lady said that "Realising a demographic gender dividend, therefore, requires all of us, to make the right investments, towards closing persisting gender gaps, and enabling women and girls, to be the true masters of their destiny."
Through several programs, Rwanda managed to implement gender inclusive programs, to make sure that men and women equally share the country cake.
This was done in a country where women constitute the biggest number of the citizen compared to their male counterparts.
The survey which was based on 2012 figures shows that women make up 51.8 percent of Rwandan 10.5 million inhabitants while males account for 48.2 percent.
With women empowerment, the number of women continued to make sense.
According to the First Lady Jeannette Kagame, today, the number of women, participating in political decision making constitutes 61% of their male counterparts.
Women employed in key sectors, such as health amount to 53.9% while the women in agriculture constitute 54.6% compared to men.
Girl's enrolment in secondary schools has now increased to 53.2% compared to men while in tertiary education, women have now increased to 52.7%.
The First Lady said that the numbers, "speak volumes of our determination, to achieve our social and economic transformation goals."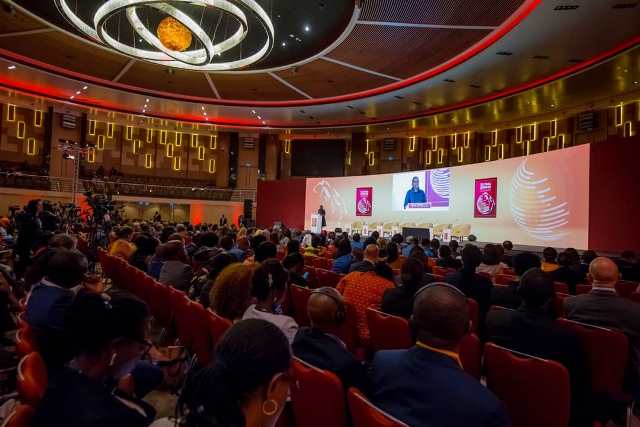 Mrs. Kagame however, said the society is still challenged by harmful and out-dated traditions and beliefs, which are common in many countries and "continue to limit women and girls' perception of themselves, as change-makers and leaders, in their fields and communities."
She also mentioned the slow pace with which societies "teach men and boys, to be reliable partners, and holding them accountable for their responsibility in ensuring gender equality, perpetuate unfair conditions for women and girls in society."
The First Lady shared examples of gender-targeted programmes that are implemented at Imbuto Foundation, an organization she founded to support the gender cause among other social transformation goals.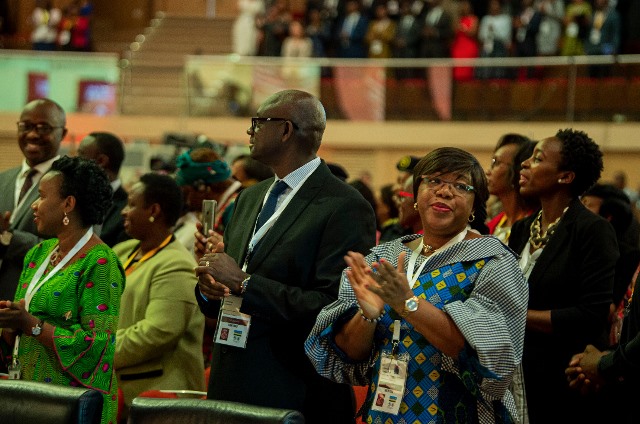 She mentioned the Promotion of Girls Education programme, where Imbuto awards the Best Performing Girls across the country, to promote outstanding academic performance among girls, while encouraging the community at large, to invest, and take pride in their education.
Through the 'Celebrating Young Rwandan Achievers Awards' (CYRWA), Imbuto Foundation recognises young Rwandans, including young women, who are leading and transforming their sectors and communities.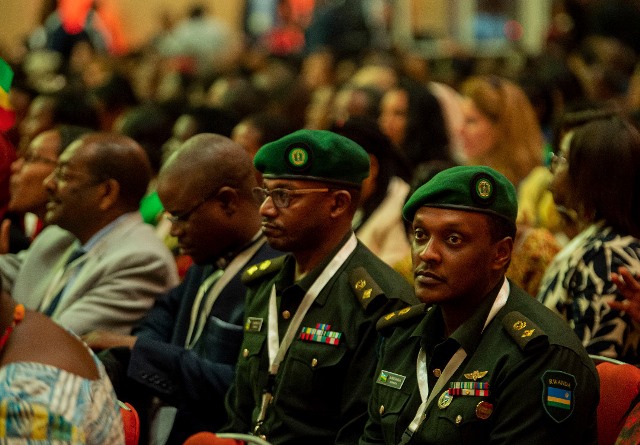 Through the Mentorship programme, Imbuto instil in young women and girls, the need to live purposeful lives and, through their mentors, encourage them to think beyond the limits set by society, tradition or religion, to reach for their highest goals.