For many decades, scientists had claimed that it was very dangerous to extract methane gas from Rwanda's lake Kivu which is so close to Nyiragongo active volcano in DRC.
In 2009 when Rwanda started works on extracting methane gas from lake Kivu to meet its national energy needs, scientists across the world warned against such a move because they didn't trust the technology applied wouldn't cause any trouble. It had never been tried anywhere.
After so many years of scientific research and testing on site at Lake Kivu, Rwanda is now able to extract methane gas from lake and so far generating 26 MW of electricity.
President Paul Kagame this morning drove to Bwishyura sector in Karongi district to officially switch on the world's only gas water extraction plant- KivuWatt Power Plant.
"Many people thought it was impossible to be successful with this but we are happy today that things have proved to be different," Kagame said after a guided tour at the plant.
Kenya's Cabinet secretary for energy and petroleum Charles Keter and Congolese Hydrocarbons minister Prof. Aimé Ngoi Mukena Lusa Diese  and other representatives of energy firms were present.
Kagame said, "The 26MW we have today is only one positive step to solve our energy problems. KivuWatt Power Plant is an example of what Rwanda stands for, we keep trying until we succeed."
When Nyiragongo volcano erupts, its deadly hot lava flows downhill into lake Kivu shared between the two countries. Hot lava may cause the methane gas in the lake to explode and cause massive destruction several kilometers away. A similar incidence happened in Cameroon.
"What is important for me is not these plants or their location, but the electricity that is coming from them," He said. The plant is located at the shores of Lake Kivu.
KivuWatt Power Plant currently generates 26MW of electricity processed from methane gas extracted from the lake. This is the first phase of generating 100MW  which is also connected to the national grid.
In December last year, it's when KivuWatt project started generating 26MW which has pushed the company into commercial operation.
"To our neighbors and friends, if you wish to put the pant to scale to serve both Rwanda and DRC, you are most welcome," Kagame said.
The Methane gas Extraction deal
Lake Kivu of 2,700 square kilometer size, is one of the world's three known "exploding lakes". Two other dangerous lakes are in Cameroon including  Lake Monoun which exploded in 1984 and Lake Nyos that exploded in 1986. This explosion is referred to as lake turnover or  limnic eruption.
The lake contains large amounts of carbondioxide produced by Volcanic and bacterial activity in the lake which eventually generates methane gas deposits.
When the lake cannot hold any more carbondioxide it releases the excess which could erupt violently with disastrous effects on local lives, wildlife, and the environment.
Rwanda thus found it necessary to tap into these gas reserves and turn them into energy.
In March 2009, the construction of the first phase (25MW methane-to-power project) started, with the signing of a power purchase agreement and the Gas Concession Agreement for 100 MW for a period of 25 years, between Rwanda Energy Group (REG) and government.
American-based energy firm-Contour Global disbursed more than $200 million in the first phase, including debt financing from the Netherlands government and African Development Bank.
According to KivuWatt project experts, the Lake is exceptional-given its deep waters that contain very high quantities of dissolved gases-mainly carbon dioxide and methane.
According to Contour Global CEO- Joseph C. Brandt, "The hard fought Kivu Watt Project has realized the Lake's potential envisioned by President Kagame."
"We are proud to have catalyzed his vision into a substantial operating project that is mitigating the threat of environmental catastrophe, while providing clean and reliable electricity to Rwanda," Brandt told KT Press.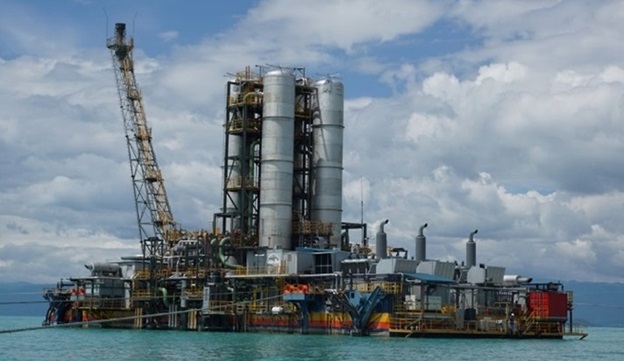 Second Phase Coming
Rwanda's Infrastructure Minister, James Musoni said the next phase of the project will start very soon-given successful technical tests.
Unlike in the first phase where three gas generators were powered deep into waters to generate 25 megawatts, 9 more gas generators will be powered to generate the remaining 74 megawatts to create a total 100MW hence boosting the country's energy needs.
Once termed 'Killer Lake', Lake Kivu will now serve Rwandans with much-needed energy-thanks to President Kagame's vision of transforming the Lake into a more productive asset than a threat, according to Brandt.
While experts said Kivu Lake remains a threat-given its limnic eruptions and high volcano tectonic activities, the monitoring of the project impact is already underway, in close partnership with Lake Kivu Monitoring programme.
Employing 58% of Rwandans-17% of them women, KivuWatt project has already had a positive impact to neighbouring citizens beyond electricity access.
Ernest Habimana, a resident of Bwishyura sector in Karongi district, has been employed at the plant since 4 years ago.
"I have managed to send my children to school as well as starting income generating business back home-thanks to this project."