President Paul Kagame has been recognized with prestigious Gender Champion Award for his tireless efforts towards championing women rights and empowerment on the continent.
"Our men should be warned that when you try to marginalize women and don't want them to be side by side with you, you are really losing something big. You risk being confronted with powerful women not only in terms of their quality but also in their numbers," the president said after receiving the award presented to him at a dinner on Saturday at Marriott Hotel in Kigali.
The award was presented by African women Movements, a coalition of women's group on the continent.
For those men still hindering empowerment of women, Kagame warned they risk great resistance. He said women in Africa deserve equality and championing gender equality is the same as championing justice fairness of people in general.
"When women are able to enjoy their rights and use their talents in full, everyone benefits I think it is just logic and common sense so we should really strive to apply it," he added.
The President said he felt special about this award, "I will have to make sure that I continue to work very hard to earn this special honour given to me by women of Africa."
Dr. Bineta Diop, special Envoy on Women, peace and security, African Union Commission and co-chair of the coalition said that the award does not only recognize president Kagame as a champion of gender but an inspiration.
"Mr President, what you have done here is an example for other leaders around the world," she said. In 2007, President Kagame received the African Gender Award in Dakar, Senegal recognising his role in promoting gender equality in Rwanda.
At the same event, the women's coalition awarded Dr. Nkosazana Dlamini-Zuma, the chairperson of African Union commission for her efforts to promote gender mainstreaming at the African Union.
President Kagame is known to have spearheaded the involvement of women in leadership positions, which has seen the Rwanda's legislature with over 60 percent of its deputies composed of women and has put in place policies encouraging more women to vie for and occupy senior positions.
"I happened to be a young woman who is born in a country that recognizes you as part of other citizens that contribute to development," said Annet Mutegwaraba, a hotelier.
According to Global Gender Gap Report 2015, Rwanda was ranked first in Sub Saharan Africa and sixth in the whole world in closing gender gaps behind Iceland, Norway, Finland, Sweden and Iceland.
The Dinner was a sideline event of the 27th African Union summit scheduled on 10th till 18th July, 2016 in Kigali, under the theme, "African Year of Human rights With a Special Focus On Women's Rights."
This summit is taking place at a time Kigali city mayor is also a woman, Monique Mukaruliza.
"Women have played a big role in the development of Rwanda and this will showcase and serve as an example to other African countries that you cannot ignore women and achieve inclusive growth," she said.
Recently Rwanda was ranked top in spearheading the global HEforShe campaign that aims at encouraging men's participation in gender equality.
"Rwanda in every sense has succeeded in putting a woman ahead of everything from political to education to accessing finance and it is wonderful to see how men are supportive," Tumi Frazier, a south African motivation speaker and business consultant told KT Press.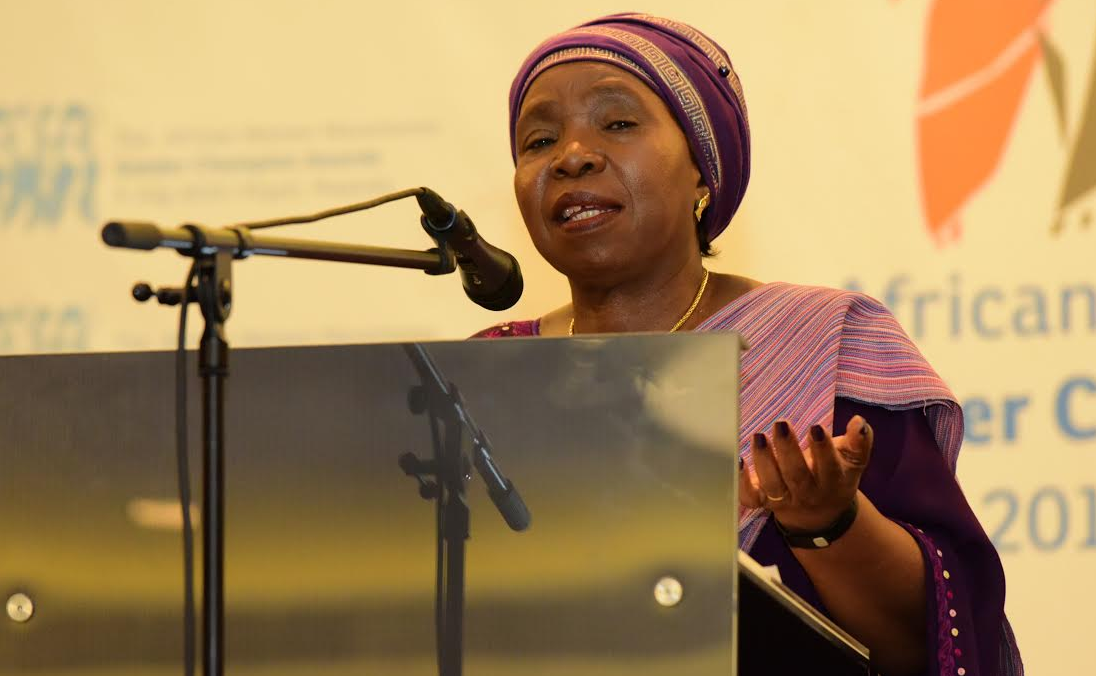 Dr. Nkosazana Dlamini-Zuma, the chairperson of African Union