A total of up to 7797 families have been identified to have completely been wiped-out during the 1994 Genocide against Tutsi which claimed a million lives in just a hundred days.
The figure was announced by GAERG –  a non-profit Organization bringing together former students who survived the genocide against the Tutsi.
Dozens of GAERG members on Saturday gathered in Rubavu district  to commemorate families that were wiped-out during the genocide.
According to GAERG, the survey to determine all these wiped-out families was conducted in 17 districts out of 30 districts in the country.
The 7797 families comprised of a total of 34,823 members.  A survey conducted this year in Nyabihu, Rutsiro and Rubavu districts alone, 886 families composed of 4256 members were completely erased.
In Rubavu district, Tutsi from Bigogwe, Kibirira and Gisenyi sectors were lured and brought to Commune Rouge- a site formally a cemetery.
The Interahamwe lie to Tutsi that they would take them to Commune office but instead veered off to the cemetery site where they ended up brutally killing them.
The site was flowing with blood of victims and from this it derived its name Commune Rouge or 'Red district.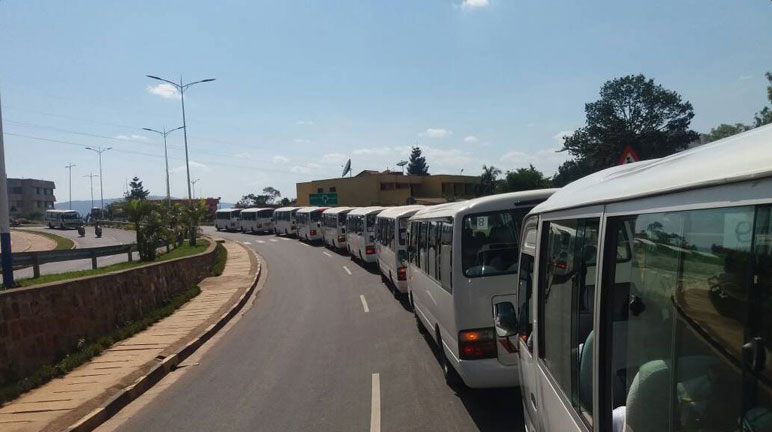 At the Komine Rouge memorial site, 4500 victims are buried there a small number compared to victims killed at the site.
Olivier Mazimpaka, the President of GAERG told mourners that evidence of wipe-out families indicates the intensity of genocide against Tutsi and how it was carefully planned and executed.
"We want to tell the perpetrators that killed our people that we are still alive and we are not asking for much, t
ell us where you dumped our loved ones," Mazimpaka said.