Property owners with facilities located in wetlands should start planning relocation before the bulldozers come rumbling – as government takes a more hardline stance.
President Paul Kagame said Saturday that alternative locations are going to be found for all properties to be moved out of all wetlands.
"I would like to remind that this wetland and many others have to be exploited appropriately or left as they are," said Kagame in address to locals of Kicukiro district with whom he had 'umuganda', the end of month cleaning.
"…. in many areas, people transform wetlands into farms, cultivate them or build houses in them."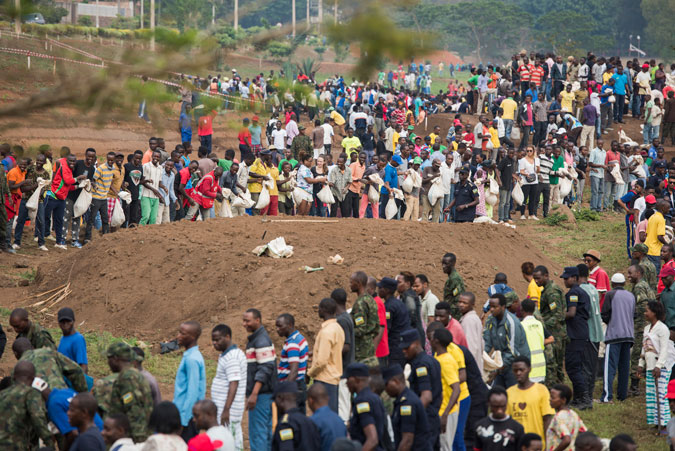 Kagame joined residents to plant trees in the Nyandungu Eco-Tourism Park, a touristic destination under construction on 134 hectares of land in Nyandungu, Kicukiro district.
The president said that all those that built in wetlands and those who gave them authorization to do so breached the law regarding wetland conservation.
"I am warning everyone with business in the wetland; farm, school, residential house…we are going to find an alternative for them so that such infrastructure are relocated to places where they should belong," added president Kagame.
He also said umuganda has become an icon of Rwanda's self-reliance and resolve to work together.
He said: "When we meet and plant a couple of trees on a day like this, you should not take it for granted because it is a sign that working together pays. Together we can achieve a lot."
"I can see young men and girls, clean, happy; it is interesting. You should not take for granted your strength, rather use it to develop your country."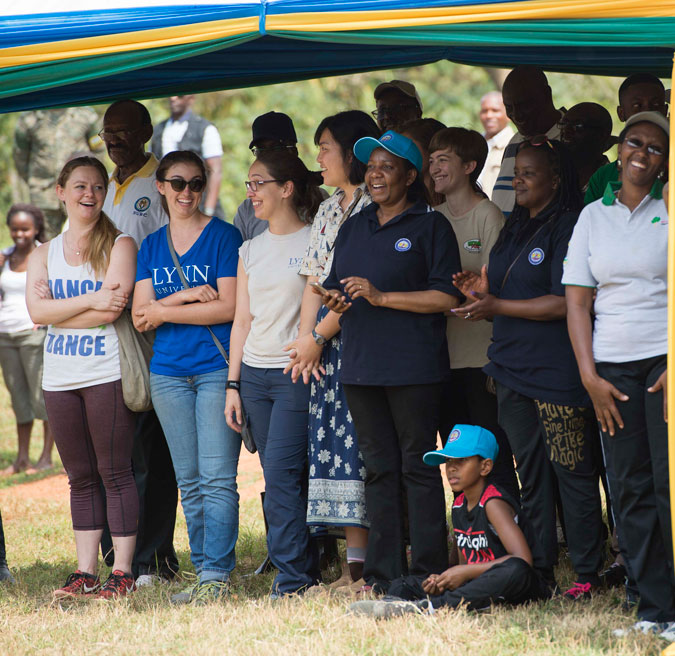 Attending umuganda included hundreds residents of the three sectors nearing Nyandungu Eco Tourism Park, several officials and guests who came to witness the uniqueness of Umuganda.
"We have students from Washington DC doing Umuganda with us – because they appreciate what we do. If Umuganda was not good, they would not have come from that far," said Kagame.
In other parts of the country, the community met at different venues to work on infrastructure that improve their well-being, to clean public infrastructure and to help the needy.