Retired Lt. General Roméo Dallaire has asked African peacekeeping forces to be keen at protecting human lives to avoid past mistakes made during peacekeeping missions.
Using his own experience in Rwanda in April 1994, Dallaire who was commander of United Nations mission in Rwanda UNAMIR during the 1994 Genocide against the Tutsis said he has had to testify four times at the UN tribunal court over what happened in Rwanda leading to over a million Rwandans getting killed at the hands of a genocidal regime.
He was speaking at the opening of a 2-week course – Genocide Mass Atrocity Crimes and Transitional Justice in Peace Support Operations (PSO) Tuesday at Rwanda Defense Force (RDF) Senior Officers Mess.
The training was officially opened by RDF Chief of Defense Staff (CDS) General Patrick Nyamvumba.
It attracted a total of 24 military, police and civilians from seven African countries namely: Uganda, Tanzania, Kenya, Sierra Leone, Ghana, Zambia and hosts Rwanda.
Dallaire said that contemporary times are even more challenging than what peacekeepers may think of his experience in Rwanda where they were duped to an extent that government forces were protected instead of civilians.
"Every action that you will take today should be determined by the fate of civilians, putting them in front of every choice you will make. Today we can be judged by social media, NGOs and the use of internet can determine how successful a mission gets," Dallaire said.
Dallaire also predicted that NGO's will soon determine global decisions.
The British High Commissioner to Rwanda, William Gelling said that the mix of civilians, police and armed forces in such training was the reason why the UK government will continue supporting such training in the future.
"Having different disciplines will improve the quality and effectiveness of global peacekeeping mission in future. We want to see this effectiveness being focused on protecting lives of human being as a priority," Gelling said.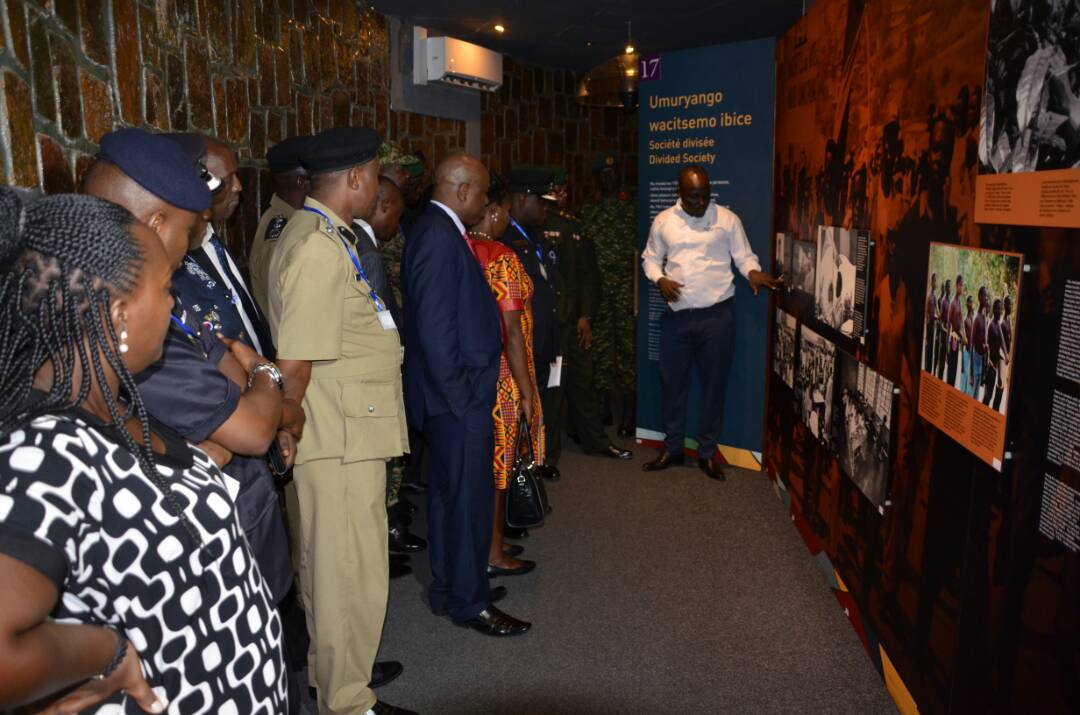 PSO course trainee, Col. Joseph Mukasa, Uganda Defense People's Force (UPDF) was among the UN peacekeepers during the 1994 Genocide against Tutsi.
"What happened shouldn't have happened if the right decisions were taken at the time. The Rwandan experience remains a lesson and a challenge that we should all be ready to act upon effectively," Mukasa said.
In the meantime, the team of trainees and course trainers also visited Kigali Genocide memorial to pay tribute to genocide victims laid there.