On the second day of the ongoing World Economic Forum in Davos, Switzerland, President Paul Kagame has told a session on Peacebuilding in Africa that Africa should have ownership of its problems instead of relying on others and should have "common interests".
"We owned our solutions and were open-minded to others but there is absolutely need to own the process," Kagame said while speaking at a panel session.
The President said that Africa has recently had tangible progress but still lacks the will to own its challenges.
"We have seen much progress over the years but it is still very important to own our challenges, look for real solutions and build our capacity."
Kagame spoke at a panel with President Alpha Condé of Guinea, Vice President Cyril Ramaphosa of South Africa, Somalia Prime Minister Hassan Ali Khayre, President of World Economic Forum Børge Brende, former British Prime Minister Tony Blair and former US Secretary of State John Kerry.
Kagame warned that Africa risks remaining underrated unless it gets rid of fetching solutions from outside.
"You cannot import solutions from outside and impose them on people and expect them to work. It cannot. I am speaking from experience," he said.
After the 1994 Genocide against Tutsi in 1994, Rwanda government, which started from scratch, developed some of the biggest home-grown policies that have eventually paid off.
An example in point is Gacaca traditional courts which, within 10 years after the Genocide, tried nearly two million Genocide cases while the UN-established International Criminal Tribunal for Rwanda (ICTR) handled about 80 suspects on a budget of $2.5 billion in the same period.
The President told the panel that at one point, "People were telling us we needed to divide our country into different states but we laughed it off. We told them we are having a conversation as Rwandans so who and how are you telling us what to do?"
Unity and reconciliation policy avoided Rwanda to descend to the ugliest and Rwandans, despite having done wrong to each other, accepted to adopt a spirit of Rwandanness where they focus on what brings them together rather than what distinguishes them.
It is paying off; cases of genocide perpetrators who married a member of a Genocide survivors' family were registered, among other achievements.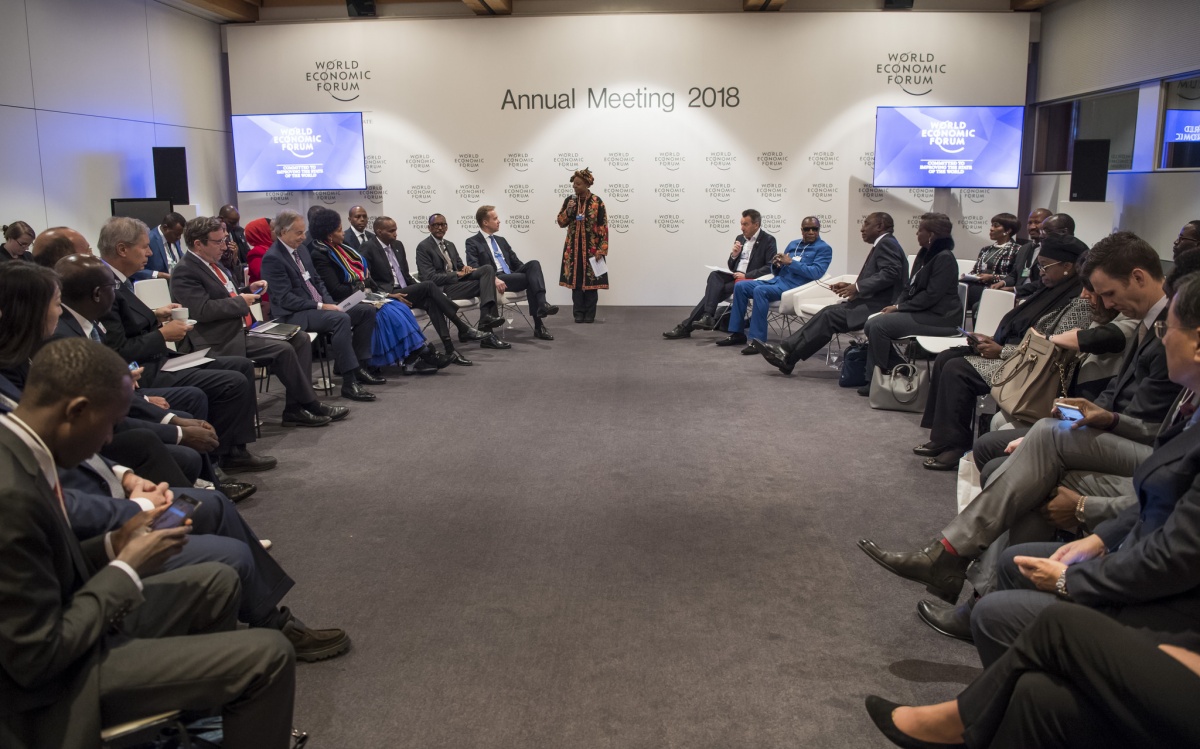 Of all that has been done by Rwandans in the past 23 years, Kagame told the session that: "There is no miracle performed in Rwanda. We tried to own our problems and we understood that local ownership is very important to us as Rwandans."
Meanwhile, Kagame is expected to hold talks with US President Donald Trump on Friday.
The two leaders' discussions will be centered on trade and reaffirming the US-Africa relationship, according to a statement from the White House.