Rwanda's Areruya Joseph 23, the reigning Tour du Rwanda and La Tropicale Amissa Bongo champion returned home tonight from Cameroon with another continental victory from the inaugural Tour de l'Espoir.
Three continental trophies in barely three months, Areruya has made a rare record for those that are familiar with cycling competitions.
And surprisingly, while the spectators were arguing that the son to a veteran rider would not impress because he attended the competition the same week he finished La Tropicale Amissa Bongo, Areruya actually made a redoubtable win.
In general classification, the second winner – Chokri El Mahdi, a Moroccan came 2 min40 sec behind him.
"Areruya is undoubtedly strong and so is team Rwanda which plays cooperatively and knows how to back him up. In fact, the team, in general, is strong, but they made a consensus to back him up because they knew he would not disappoint," said Aimable Bayingana, President of Rwanda cyclist association – Ferwacy after the victory.
Areruya was joined in Yaoundé by teammates Samuel Mugisha, Didier Munyaneza, Jean Paul René Ukiniwabo, Jean Damascene Ruberwa and Samuel Hakurikirayezu.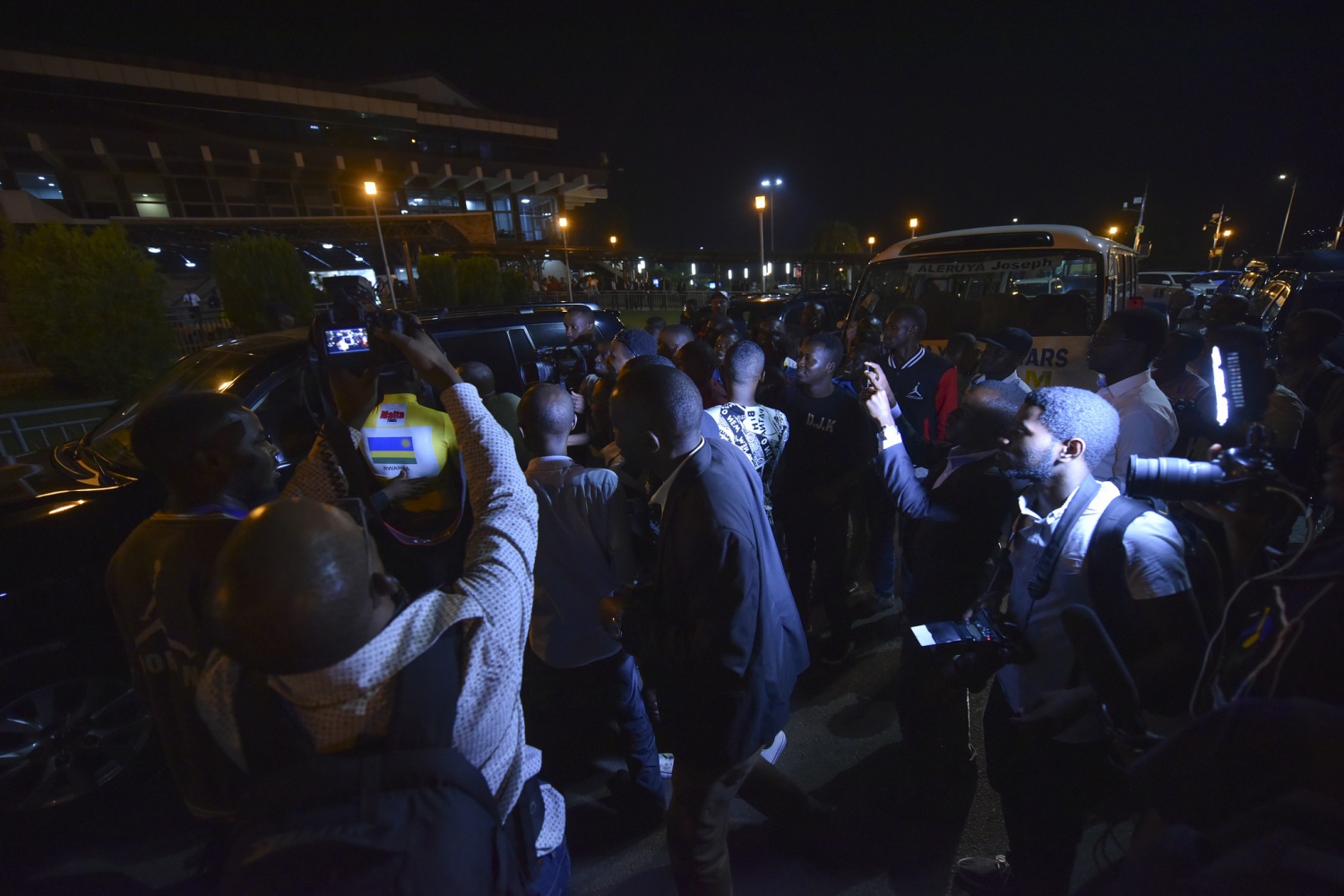 As they did a week ago, when he won the La Tropicale Amissa Bongo, Areruya.s parents did not miss out the colorful welcome home which started at Kigali International Airport.
Sportsmen, young and veterans, team Rwanda boys who did not attend the competition and the cycling fans were in hundreds at the airport to welcome Areruya and team.
Meanwhile, Areruya is not coming to relax. He is just coming to add the trophy in the shelves and go ahead to prepare the Tour de l'Avenir, the U 23 Tour de France Championship to which he qualified after winning the latest tournament.