When she appeared on day one of Miss Rwanda auditions in Rubavu district on January 14 she had the looks, appeared calm and responded with ultimate confidence to posed questions from judges.
Clad in a blue dress befitting of her build as though it had been custom-made, she attracted more media attention than her colleagues. But all through, she has remained behind the scenes, indication she is not a spotlight-craving young lady.
And when the grande finale came this Saturday, February 24, Lilliane Iradukunda who is 18 years old beat 19 others to become the Miss Rwanda 2018.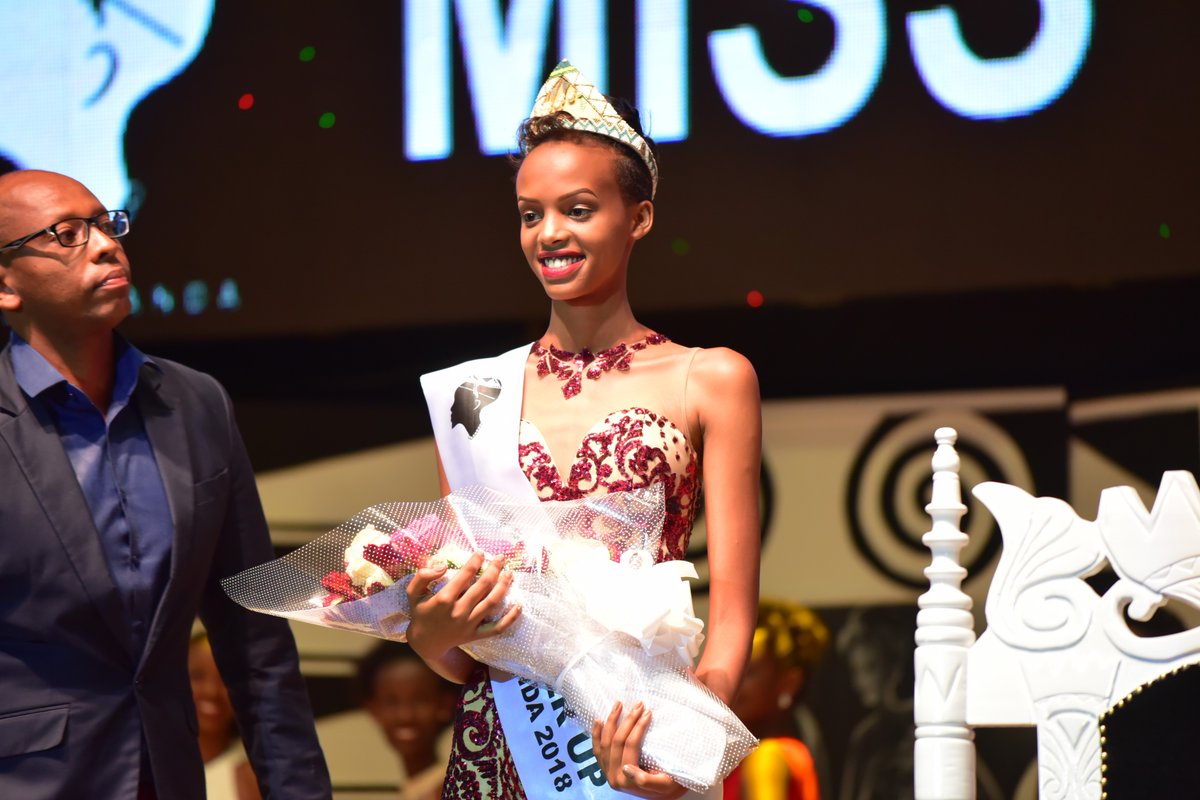 Umunyana Shanitah(Up) is First Runner-up while Irebe Natacha Ursule(down) emerged second runner-up.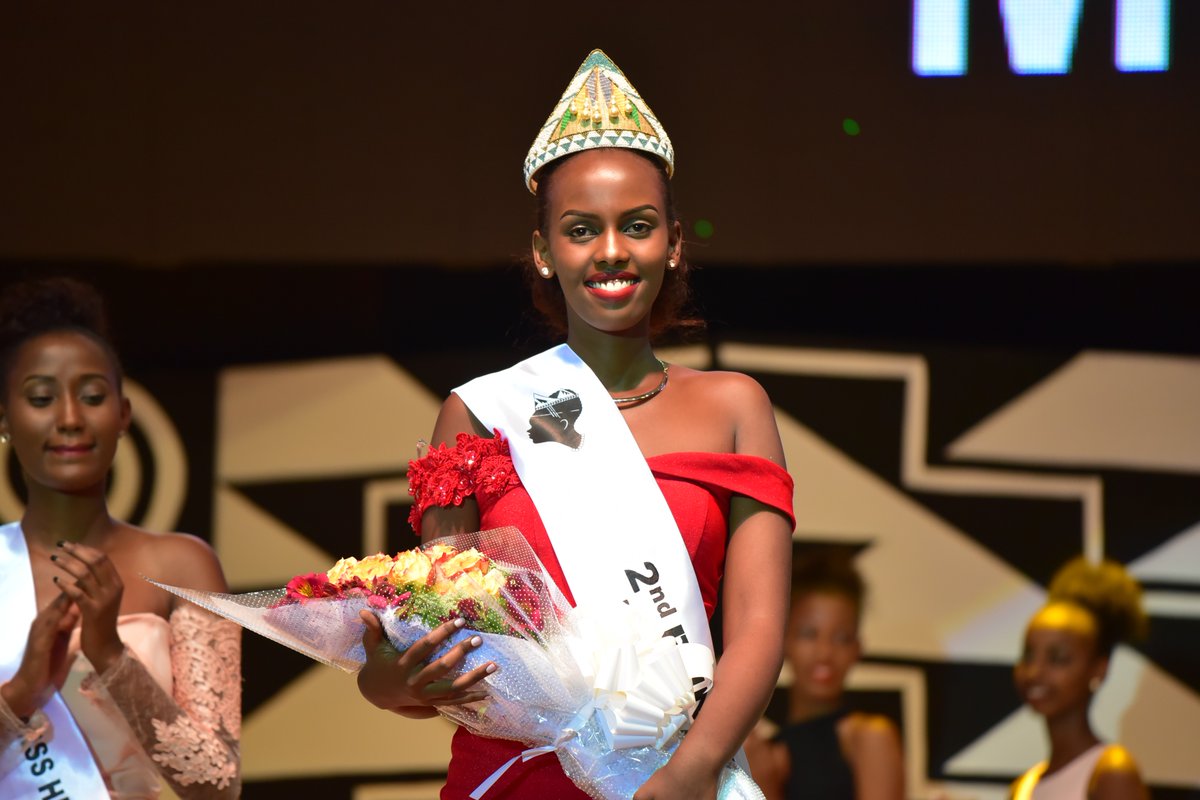 Coincidentally, her predecessor also shared the same Kinyarwanda name: Iradukunda Elsa.
The glamorous miss Rwanda finale event was aired live on state TV and streamed online, allowing millions of Rwandans and the world to watch.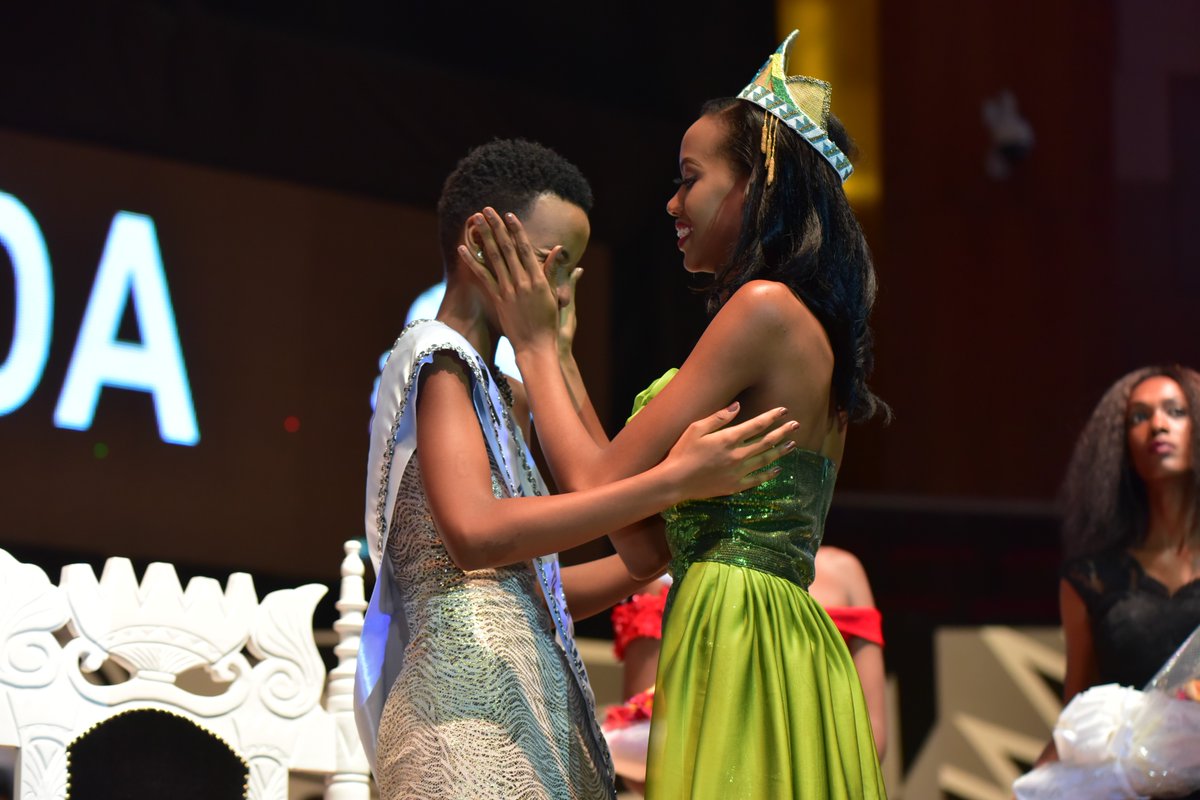 Amid emotional scenes, Liliane was crowned by her predecessor Elsa. Liliane was all tears as her colleague struggled to hold them back.
Liliane was given the miss Rwanda designer crown, ushered to sit on the prepared seat. Her competitors remained standing, as was everybody else on the podium. She was presented with several gifts including a brand-new Suzuki Baleno.
RwandAir, the national carrier offered to sponsor all her trips to represent Rwanda at all international fora.
The colourful event held at the Kigali Convention Centre and Radisson Blu, was right on time. It ended before midnight, unlike previous ones that rumbled on for hours.
It started early evening. There was more than 2000 guests inside the magnificent conference centre where big global events have taken place.
After gates were opened at 5pm, party goers started flocking in, all dressed in their best party attire but most were in t-shirts adorning photos of the girl they support. It is unclear whether they were doing it out of spontaneous individual or group love for the girls, or there had been organisation from family or province they originate.
SMS of voters continued to soar every other minute because it was one of the essential prerequisite to advance in the next stage of the ten finalists.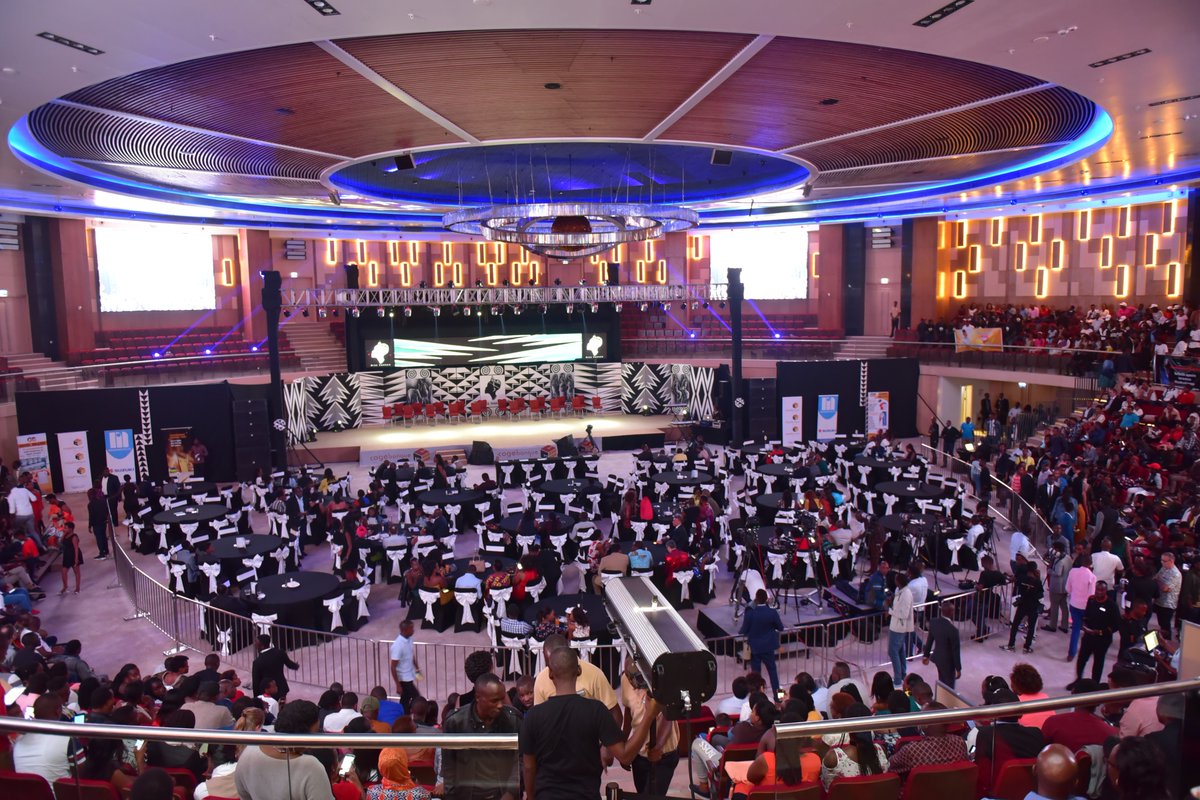 Inside the well-decorated venue, people could be seen at their happiest – sharing light moments. Selfies was the order of the evening. Both from inside and outside, social media – especially Twitter also gave more vigour to the event.
We have been told that Miss Rwanda 2018 is one of the most shared events in Rwanda so far. It took place at a time when subscription to social media platforms has tremendously increased in Rwanda, and mobile phone penetration high.
The organiser of the event, Rwanda Inspiration Back Up put in their best to make Miss Rwanda 2018 contest a memorable event.
There was a surprise addition to the spice of the event. Former Miss France 2000 Sonia Rolland, who also has Rwandan origins, was among the judges. Miss Rwanda 2016 – Mutesi Jolly, was also on the jury, along with journalist Sandrine Isheja, as well as social and political critic Gilbert Rwabigwi.
When the girls arrived at the venue around 8pm, the event proceeded with some performances to warm up, and later on, the selection of the top ten to proceed in the next stage.
The funny thing I would never do, said a participant, is to pretend that I am happy while I am not.
This participant was referring to the gesture of the girls who did not make it in this stage, but afforded to smile when their fellow came to great them and to bid them farewell.
After the selection of top ten, another series of questions and answers sessions allowed the jury to select the last five among whom the Miss Rwanda 2018 was supposed to be selected.
At the final round, Sonia Rolland admitted, "it was a tough job because all the girls are really bright."
Meanwhile, Miss Iradukunda's project is to promote cultural tourism. Every Miss Rwanda gets a manager who mobilizes funds to achieve the pledge of the beauty queen.
Local banking and insurance provider Cogebanque, which was bought by one of Morocco's biggest bank Attijariwafa Bank in 2016, is main sponsor of Miss Rwanda.