Search for Rwanda's beauty Queen #MissRwanda2018 will reach the climax shortly at Kigali Convention Centre and Radisson Blu
Twenty girls have spent a couple of weeks in a boot camp in Bugesera district – Eastern Province and today, they will each show what they do best to be crowned Miss Rwanda and all the glory around it.
Modeling, answering jury questions, presenting innovative projects, and of course, showing how they are conversant with Rwandan culture are some of the tests they will have to do.
State TV is broadcasting the event live while other media houses have 'deployed' their best crew for the event, especially for the visual content-photos and video.
KCC's 5000 sitting capacity hall is filling up now, with participants who include supporters of the girls, parents who have now changed the mindset towards the event.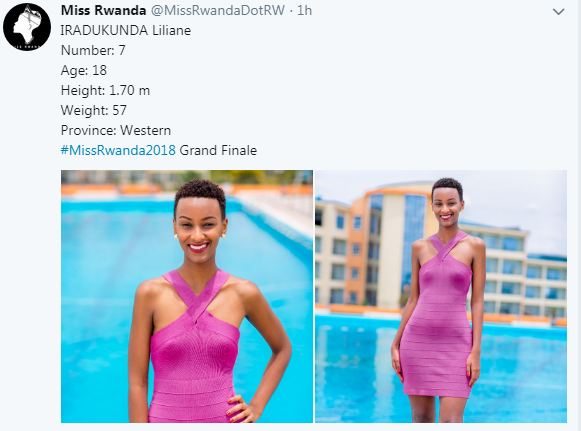 In the past, it was looked odd for one to have girls modeling but now parents are rather pushing their daughters to take part of Miss Rwanda.
The outgoing Miss Rwanda is Iradukunda Elsa who also has two runners-up. As per procedure, she will hand the crown, an art craft for National Museum to the incoming Queen.
The Queen will, among others be rewarded with brand-new Suzuki Baleno, courtesy of Cogebanque, a local bank. And she will be earning a monthly salary of Rwf800,000.
She will have a project that intends to promote the youth, or any part of the society for the next 12 months.