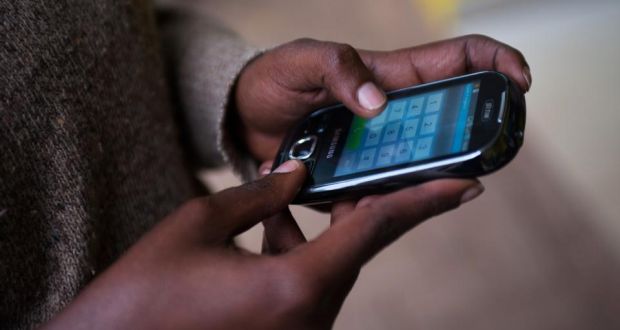 With effect March this year, what an EBM does, a mobile phone, a computer will do effective March this year, business persons and service providers will be able to bill their clients using a mobile phone, a computer, or any other gadget.
This will add on to the existing Electronic Billing Machines(EBM) which has been reported as costly and sometimes fail technically.
Ambassador Claver Gatate, the Minister of Finance and Economic Planning, said on Wednesday, that the ministry has rolled out bidding tenders to have EBM applications installed in such gadgets and ready for use by March this year.
"We have seen that there are many modes of making payments through mobile money using phones or any other means. This new way will ease and scale up the tax collection process," Gatate said while tabling the 2017-18 revised budget proposal at parliament.
Rwanda introduced the EBM machines a couple of years ago and hundreds of users were rewarded for their exemplary use of receipts in the EBM lottery draws held in 2015, and 2016.
Rwanda Revenue Authority Commissioner General Richard Tusabe told KT Press in an exclusive interview that this will boost the tax collection which has already been performing above targets as a result of EBM payments.
"This will promote the use of EBM and develop the culture of Invoice asking while also increasing the VAT collected from Taxpayers," Tusabe said.
"But it won't affect the already existing EBM use and supply because we need the machines too."
EBM contributed an increase of 6.5% of VAT collected between 2013 and 2014 and moved from 31% to 34% last year.
The tax administration expects more increase in revenues as people ask EBM and verify their authenticity during their purchases.
Meanwhile, the revised budget proposal increased the budget by 20.5 billion to total Rwf2.115 trillion from 2.094 trillion.
Gatete said that changes will affect both resources and expenditures where government expects a net increase in domestic revenues by Rwf37.5 billion.
This would increase the Rwf1, 375. 4 billion indicated in the original budget to Rwf1, 412.9 billion.
Rwanda also plans to raise its net lending budget by Rwf18.9 billion from Rwf159.1 billion in the original budget, thus making a total Rwf 178 billion.
The increase will finance Rwandair Expansion and restructuring of its investment in Marriot Hotel Kigali.