Some Rwandans in remote areas of the country have decided not to wait for the government to provide them with electricity, but invest in off-grid energy to change lives in their villages.
Residents of Kabuga village, Mpanga Sector in Kirehe District will soon bid farewell to darkness, thanks to a project that was designed by their own Israel Habimana.
Habimana is finishing up construction of 11KhW hydropower plant.
"I was fed up of seeing my village in darkness, while other villages near tarmac roads have electricity. I thought about a project that could get the community out of darkness," Habimana told KT Press.
It all started in 2011 when Habimana began buying used engines and water pipes from Kigali and assembled them to make a hydropower plant.
A quick learner, Habimana had copied the expertise from Gisovu power plant – Karongi district where he was born.
"I was successful and I lighted this neighborhood for 4 months. But due to failure to regulate electricity, it burned people's electronics and I decided to stop it," Habimana said.
After this incident, Habimana rushed to the then Energy, Water and Sanitation Authority (EWSA), to seek advice and training and re-embarked on pursuing his dream in October 2017.
This yielded good results. The institution, in collaboration with Kirehe district found a partner for him – Energy4Impact (E4I) to construct an 11Kw power plant, the Nyankorogoma Hydro Power Plant.
The plant will light 141 households and 19 businesses operating in that area.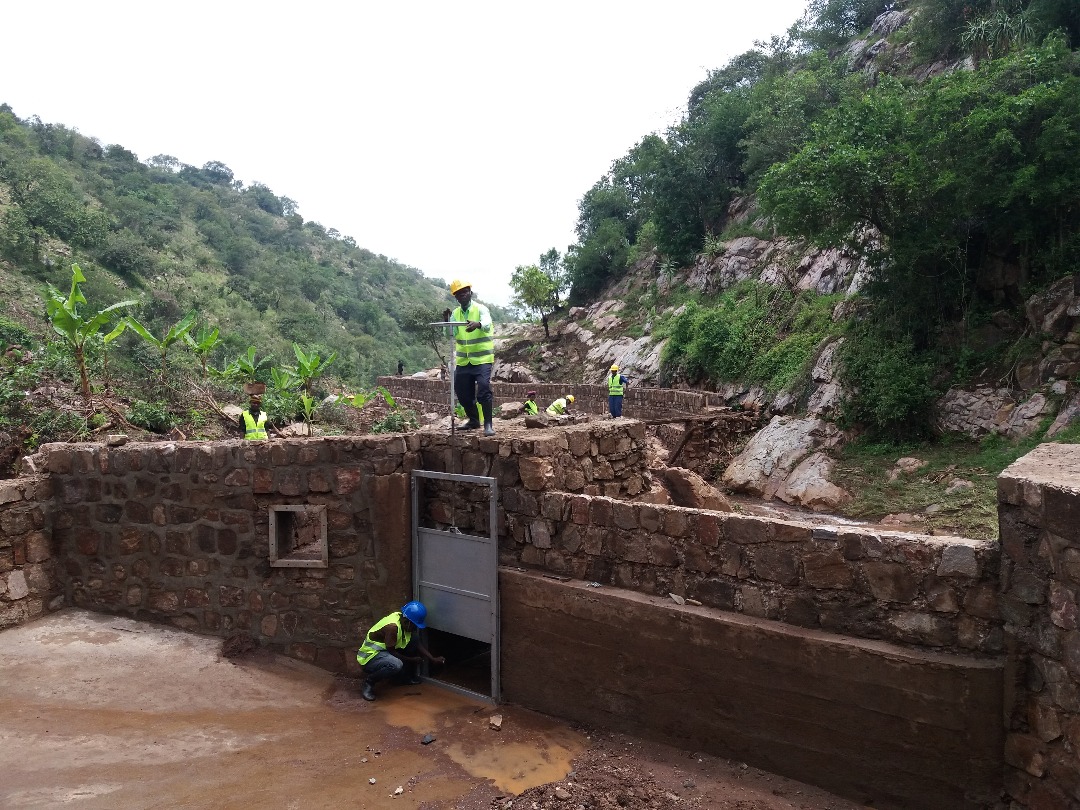 Under SOGER (Scaling up Off Grid Energy in Rwanda), in July 2016, E4I, a non-government organization begun a 3-year project with aim of contributing to the growth of a sustainable off-grid renewable energy market in Rwanda.
"Energy 4 Impact has put in place the necessary mechanisms, including hiring of a legal firm to facilitate the establishment of the relationship between the community and the developers," said Victor Hakuzwumuremyi, SOGER Programme Manager at Energy 4 Impact.
"We have ensured the agreements are legally binding and that the benefits generated by the grant-funded pico-hydro plants over their life cycle benefit the community."
E4I is the lead partner in this project. The hydro power plant will cost Rwf72 million of which Rwf50.4 Million (70%) will be covered by E4I, while Habimana, will contribute Rwf9.3 Million representing 13% of the project.
The village residents will raise 10%. The remaining 7% will be covered through a loan.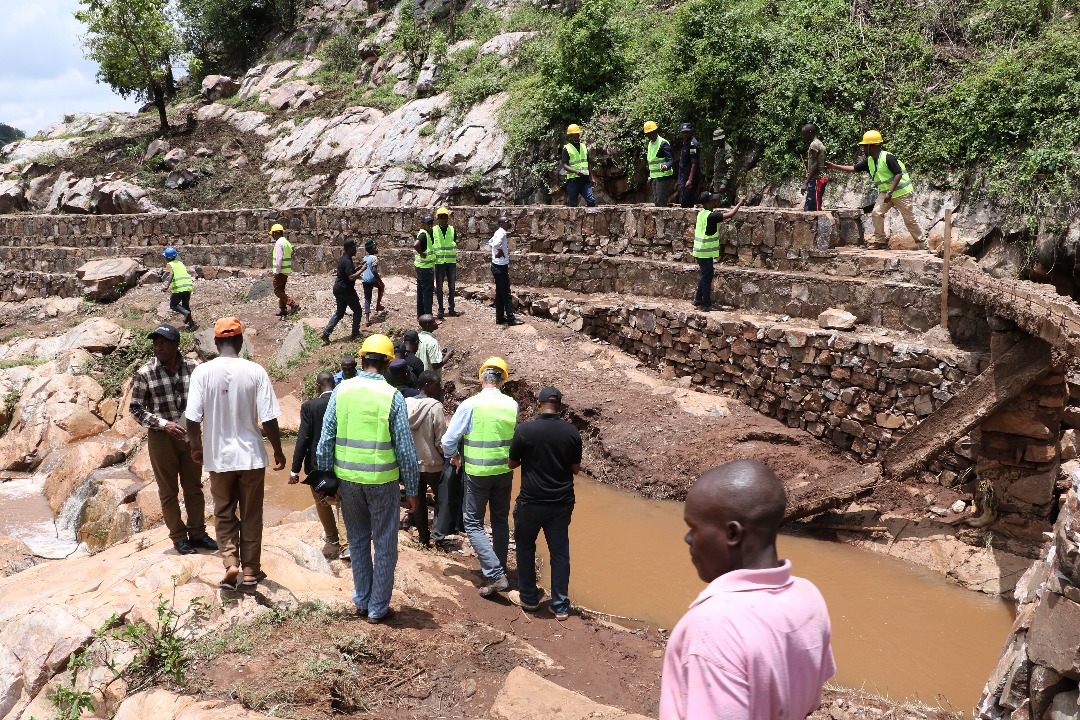 Habimana says that he is financing the project through his brick making business.
"In May this year, the hydro power plant will be ready to serve the residents," Habimana said, adding that the only delay they may experience is that a turbine and its accessories are to be shipped from Europe.
"So far construction of the hydro power plant is at 75%, once the turbine is here, we will experience no more delays," Habimana said.
Meanwhile, on Friday, E4I made an official launch of the construction activities, in partnership with Swedish International Development Cooperation Agency(Sida), the organization's main funder in this project.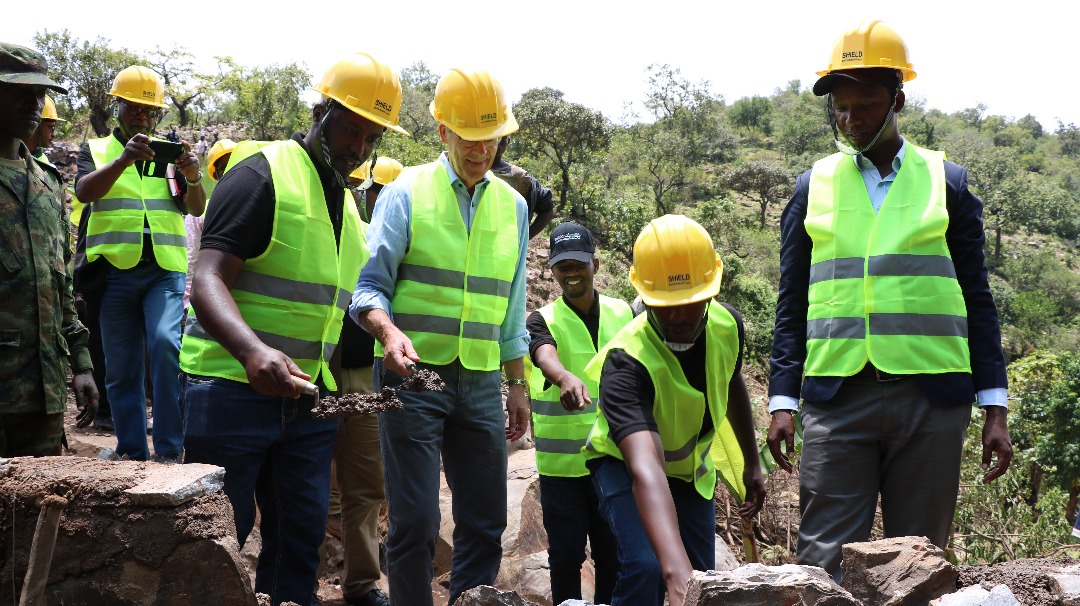 It is expected that when this project will be successful, Habimana will have 55% shares while the rest of the village will have 45%.
To earn from this project, Habimana said, "we shall install a meter on every household, and then charge a fair price which may be lower than that of the current energy supplied by Rwanda Energy Group.
However, Habimana and Co. will also consider social cases whereby the poor households will be paying a standard fee of about Rwf2000 per month.
Gerald Muzungu, the Kirehe district mayor appreciated the contribution of E4I in promotiung the wellbeing of local communities through funding off-grid energy projects.
He was also thankful to see the community responding positively.
"I am so impressed to see the involvement of the community in the project this creates ownership and sustainability of the project," Muzungu said.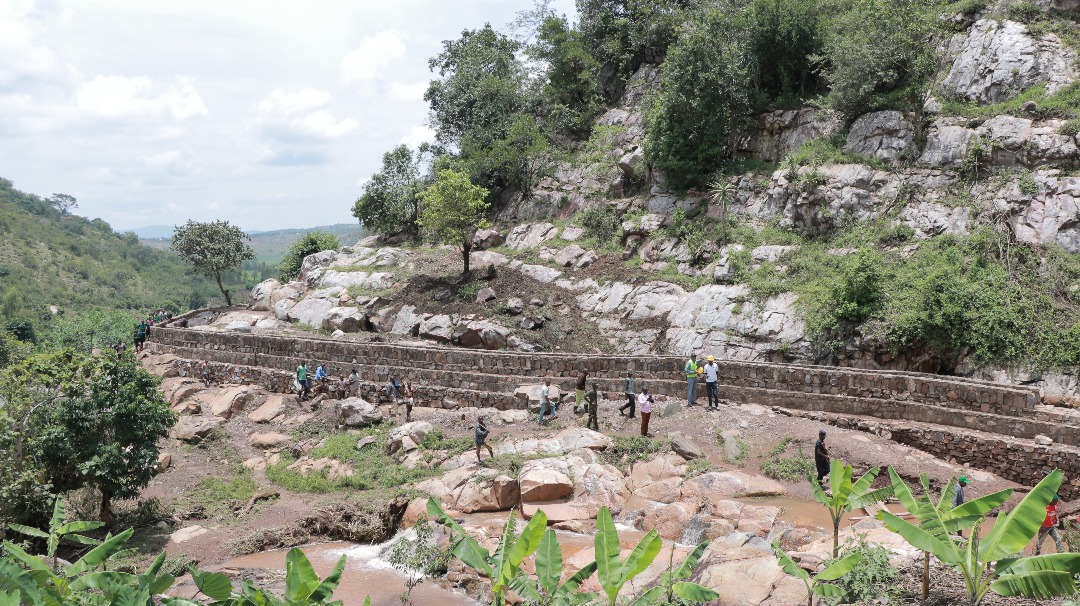 In the meantime, E4I has a target to support 30 Pico Hydro projects where 10 Projects will receive up to 70% of the total cost of the plant as a grant under SOGER programme.
While the Government of Rwanda projects the electricity penetration to reach 70% by the end of 2018, current data from Rwanda Energy Group (REG) reveal that by November 2017, 41% of households in Rwanda were lit, including 11% on off-grid energy.