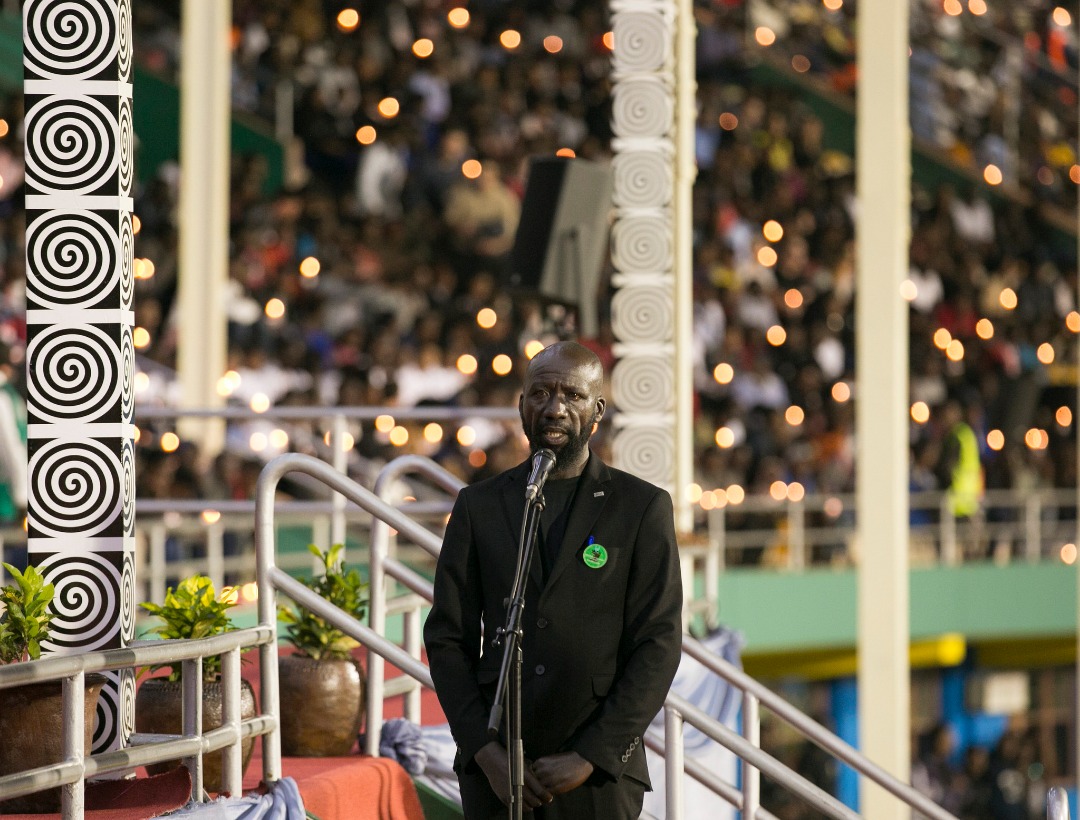 Isidore Kayiranga, a protector of covenant'umurinzi w'igihango' almost risked his life while trying to rescue the Tutsi. In the middle of Interahamwe who included his brothers, he managed to rescue three tutsi though he wished to rescue as many as possible
Isidore Kayiranga, was 28 years old when the 1994 Genocide against Tutsi escalated in his Gishyita cell, Karongi district.
From a family where 3 brothers were notorious Interahamwe, including Charles Sikubwabo, the then Bourgmester of Gishyita commune, Kayiranga wanted to make a difference and save the Tutsi, but he did not know how, because his environment was not Tutsi friendly.
Around six children who were already aware of Kayiranga's kindness managed to reach his home.
At first it was challenging because, said Kayiranga, children could sometimes quarrel over food while forgetting that they are hiding.
Unfortunately, the interahamwe would latter discover the children and, on May 14th 1994 when he was not around, they reached his home, took the children and machetted them before throwing them into a nearby pit latrine, but they were still breathing.
"I tried to rescue them, but it was really challenging. I was obliged to jump into the pit and put them on my back," he said adding that there was only one possibility: to take one child at ago.
He would finally get one boy, leaving the rest agonizing. He managed to reach home without being noticed, left the child and returned to the pit.
"At 5pm I returned with faith I would get one alive. I dropped in with a rope and touched each to feel the pulse. I managed to get two of them out alive. I did all this as suicidal act because I knew death was eminent to whoever saves a Tutsi," Reminisced.
With the fatal conditions of the rescued children, he tried to take them to the nearest hospital but they were sent away- forcing him to learn how to treat them.
"I tried to treat the children while also looking for a boat to take them for the Democratic Republic of Congo (DRC) where I expected them to be safe," he said.
But since the efforts were not delivering quick results, he was obliged to dig a hole in the animal crawl and put the children inside the cowshed.
He would later on manage to escape to DR Congo with the three children who survived the pit latrine.
They only returned in 1997 to resume school and two of them are currently finishing up university," the rescuer said "When I meet them, I am really very happy. It was not out of my mighty, it was by the grace of God," Kayiranga said.
Kayiranga who was rewarded last year among abarinzi b'igihango-protectors of the covenant shared his testimony during the night vigil at Amahoro National Stadium which was also attended by the First Lady Jeannette Kagame, several other officials and thousands of mourners. The stadium was full to capacity.
The event wraps up the first day of the commemoration Week.
At the night vigil, Minister of sports and culture, Julienne Uwacu called upon Rwandans to keep the spirit and to local leaders, she requested that they address the issue of Genocide memorial sites which remain in sorry state and don't reflect the dignity of the Genocide victims buried there.