It was a moving evening in Rwanda's capital Kigali, when former Liberian President Ellen Johnson Sirleaf received a standing ovation for being the first African female President to receive the Ibrahim Prize.
Sirleaf became the 5th to receive the $5 million Mo Ibrahim Prize at a ceremony held at the commencement of 2018 Mo Ibrahim Leadership weekend in Rwanda's capital Kigali – April 27th.
Joy filled up Rwanda's Radisson Blu and Convention Centre as ex-Liberia President who turns 80 years in six months took to the floor to accept the award.
But earlier before, President Paul Kagame and Ivory Coast President Allasane Outtara had spoken candidly about the leader who has been recognized for moving Liberia out of darkness to remarkable progress.
In his congratulatory speech, Kagame said of President Sirleaf: "I would like to congratulate Ellen Johnson Sirleaf for her selection as the 2017 Ibrahim Prize Laureate. The committee's choice recognizes her achievements in leading Liberia through a particularly consequential period of its history."
"We salute President Johnson Sirleaf and wish the people of Liberia all the best in the years ahead as they build on the good foundation laid during her tenure in office," he added.
A civil society activist, a once prisoner and victim of advocating for democracy, President Sirleaf was recognized as one of Africa's female icons that have advocated for equality and total inclusion.
President Outtara also paid tribute to Ellen Johnson Sirleaf saying, "In just 12 years, you have transformed Liberia and I am a witness. What you have done in 12 years is remarkable."
"You have restored hope and confidence in Liberian people and through you, Liberia is now a recognized country. The UN troops have departed Liberia after recognizing that the country has transitioned well."
Mo Ibrahim – the founder of Mo Ibrahim Foundation and the organizer of Kigali conference, also spoke of former president Sirleaf saying it was wonderful to have a winner this year, but mostly "a winner who is a "she".
To voice out his admiration for Rwanda's stance in women emancipation, though, Mo Ibrahim did not mince words.
He said he was privileged that the 5th award was given to a female in a land that fully supports women.
"Nobody has done well in supporting women like Rwanda," he said.
In her acceptance speech, President Sirleaf said: "I stand before you today an imperfect leader, from a complex, post-conflict society, on a continent of uneven progress, during a time of global uncertainty."
"God has bequeathed me a restless spirit that always believes things can always be better for Liberia and Africa; for people in poverty and for women and girls around the world," Sirleaf said.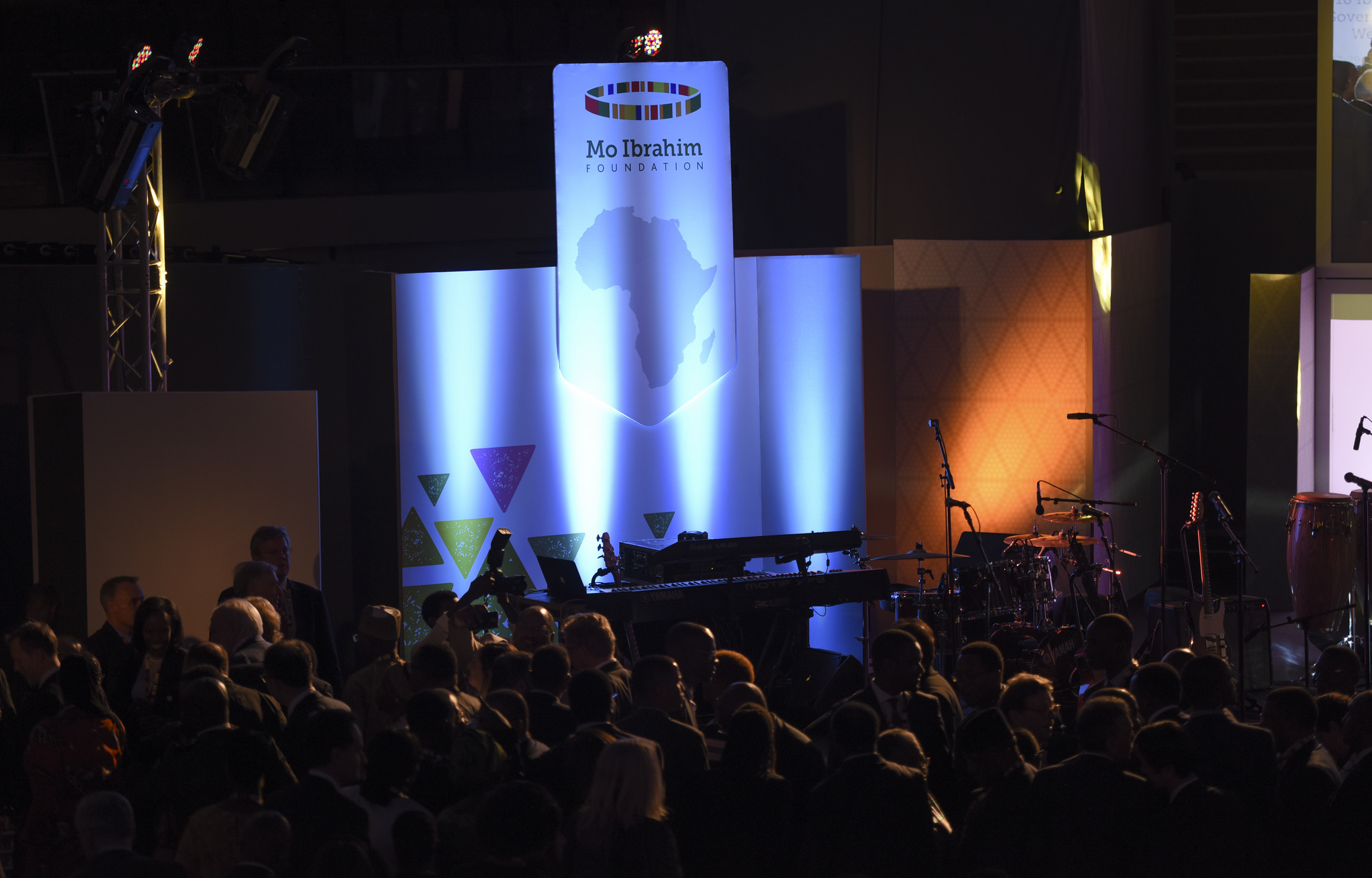 She, however, added that being the first woman to be awarded Mo Ibrahim Prize, she hopes it comes as an inspiration for all women and girls to follow suit.
"As the first woman to receive this Mo Ibrahim Foundation Prize, it is my hope that women and girls across the continent are inspired to break down barriers. Where there is a first, there will be a second," she said.
Ellen Johnson Sirleaf, announced that through her prize, she will establish the "Ellen Johnson Sirleaf Presidential Center for Women and Development" designed to support women and agents of change, makers of peace, and drivers of progress.
The Mo Ibrahim Foundations runs from Friday 27th, 2018 until Sunday 29th, 2018.
This year's gathering will hugely discuss leadership in public service.
Speaking at the event on Friday, President Kagame said that as Africans, "We all share the conviction that accountable governance and service delivery are the core responsibilities of government. Tonight is about underscoring that shared commitment."
For President Kagame, "Leadership is both a privilege and a duty. It is best measured in terms of concrete results that citizens can feel in their everyday lives as well as in the level of trust that they have in public institutions.
Kagame noted that the focus of the Ibrahim Forum tomorrow (Saturday 28th) on public service in Africa and the civic contract, "is therefore entirely on target. This is where our energies should be directed and I am very much looking forward to participating in the discussions, together with many of you."
Mo Ibrahim – African billionaire and philanthropist started the Mo Ibrahim Foundation in 2006 with a focus on the critical importance of leadership and governance in Africa.