Russia's new Ambasaador to Rwanda, Karen Chalyan has said that strengthening military ties with Rwanda is among his country's priority areas of cooperation.
"We have a good relationship with the military," Ambassador Chalyan told KT Press on Saturday afternoon.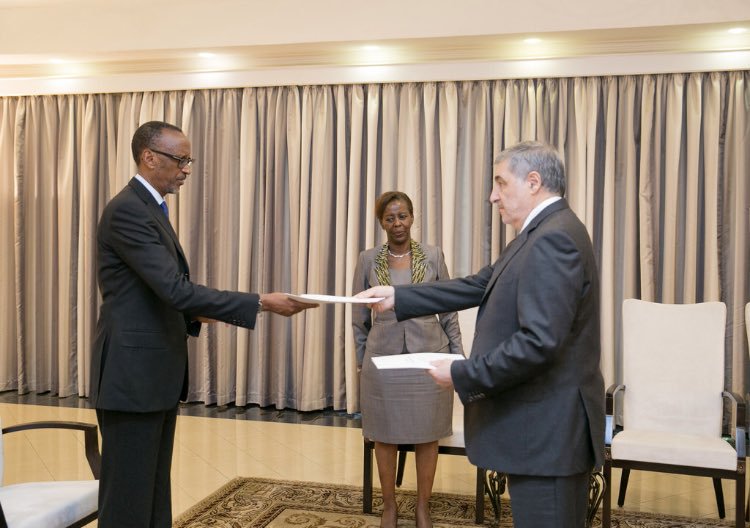 Today, Ambassador Chalyan presented his credentials to President Paul Kagame at his office in Urugwiro.
Other ambassadors who presented their papers are Ernest Jumbe of Tanzania and Hazza Mohamed Farah Kharsa Algahtane representing United Arab Emirates to Rwanda.
Ambassador Chalyan said that other sectors of cooperation include education and health, among others.
For instance, he said, "We have a very well developing relationship in the medical area."
"In the last few years, the Russian Federation and Rwanda have increased their cooperation in all fields and that makes us very happy and I have a very clear mandate to advance the relationship as possibly as I can," he added.
"The more we work together, the happier we will be bilaterally and I think it will be a very good thing for the region, for Africa and for World affairs."
In the area of education, Russia has been offering scholarships to Rwandan students.
According to officials in the Rwanda embassy in Russia, about 800 Rwandan students have graduated from Russian universities over the last 50 years in various disciplines including law, medicine, international affairs and political science.
As priority, the Rwanda Embassy in Russia will soon embark on consultations with Russian Universities to identify ways of increasing scholarships for Rwanda students in different areas such as science and technology, engineering, mining, petroleum, medicine," among others.
According to Ambassador Chalyan, "apart from the usual scholarships that we provide, we are going to increase that number starting from next year."
Sergey Lavrov, Minister of Foreign Affairs of the Russian Federation will visit Rwanda tomorrow, June 3rd 2018.
Lavrov visit will start at 9.30AM visiting the Kigali Genocide Memorial at Gisozi where he is expected to pay tribute to over 250,000 victims of the Genocide against Tutsi who are laid to rest at the memorial.
"The Foreign Minister has never been to Rwanda and this is going to be an opportunity for him to meet with the President and Foreign Minister," Ambassador Chalyan told KT Press.
Minister Lavrov is expected to hold bilateral consultations with his counterpart, Rwanda's Minister of Foreign Affairs Louise Mushikiwabo and end the day with a press statement from Rwanda and Russia Ministries of Foreign Affairs at Radisson Blu Convention Center.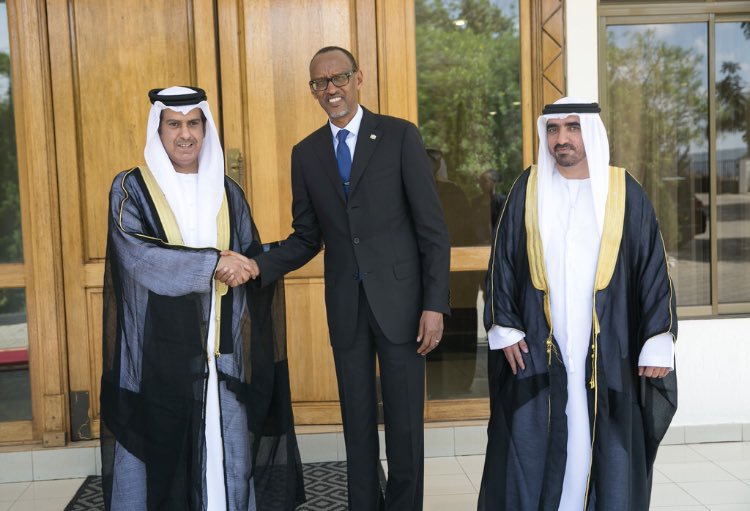 Meanwhile, Ambassador Hazza Mohamed Farah Kharsa Algahtane representing United Arab Emirates to Rwanda said one of his top priorities will be attracting his people to visit Rwanda.
For Ambassador Jumbe,  he said his tour of duty will focus on increasing trade volumes between the two countries.