President Paul Kagame and Chairman of the ruling Rwanda Patriotic Front (RPF) Inkotanyi has said that the party cannot provoke anyone, but again, nothing can stand in its way.
The ruling party, he said, is willing to work with anyone, but will never tolerate any attempt to provoke it.
"Our party emblem is a lion. Lions do not provoke, they lay low because they know that when they do decide to strike, nothing can stand in their way," Kagame told thousands of RPF supporters in Gisagara district.
He was, on Thursday, August 23, in the district to rally for party candidates vying for Parliamentary elections due on September 3.
According to President Kagame, there is no advantage to neighbors not getting along.
"We gain more when we can work together and trade with each other. But we have to be prepared to defend what our country has achieved," he told thousands of jubilant RPF supporters gathered in Muganza sector.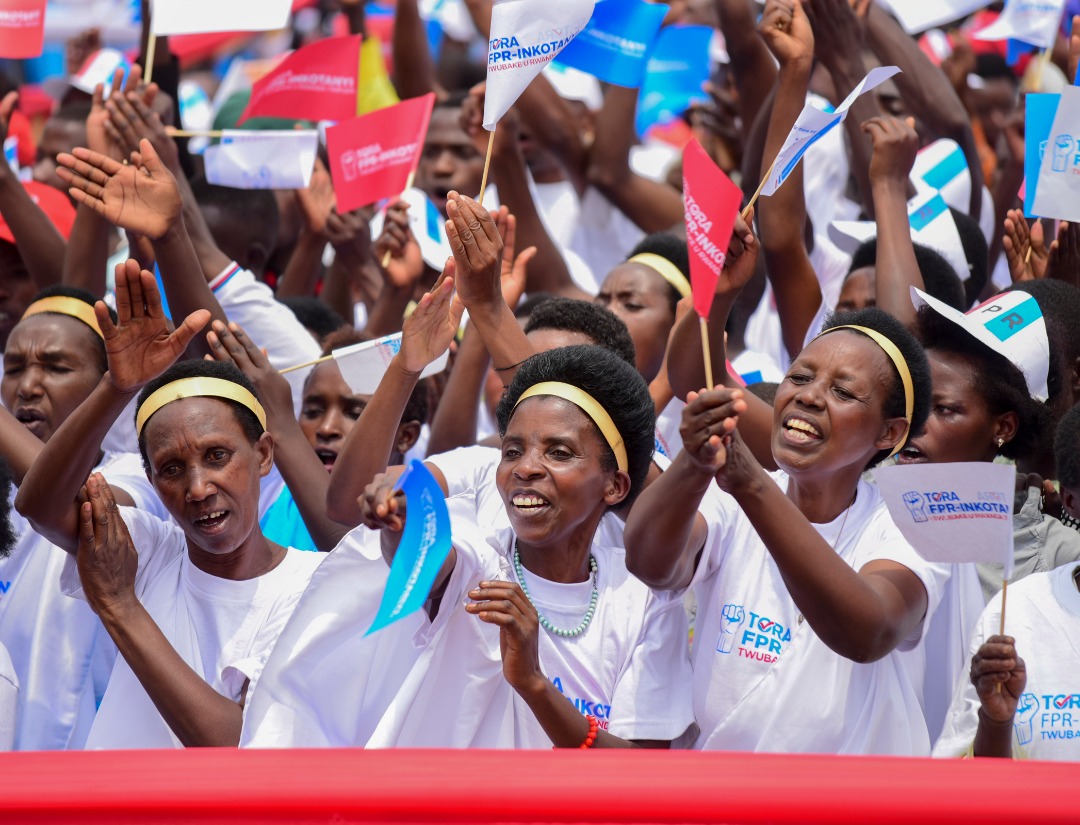 The party chairman who was visiting the district for the first time since he was elected in August last year, asked party members to rally and vote for RPF parliamentary candidates to help him accomplish tasks ahead.
Rwanda Patriotic Front and other allied political parties including PPC,PDI,PSR, UDPR, PSP and PDC are seeking 80 seats in the 4th Parliament.
"There is no one else who will come from elsewhere who can take you where RPF can take the citizens of this country. RPF is grounded in unity with its citizens and nothing can replace unity," he said.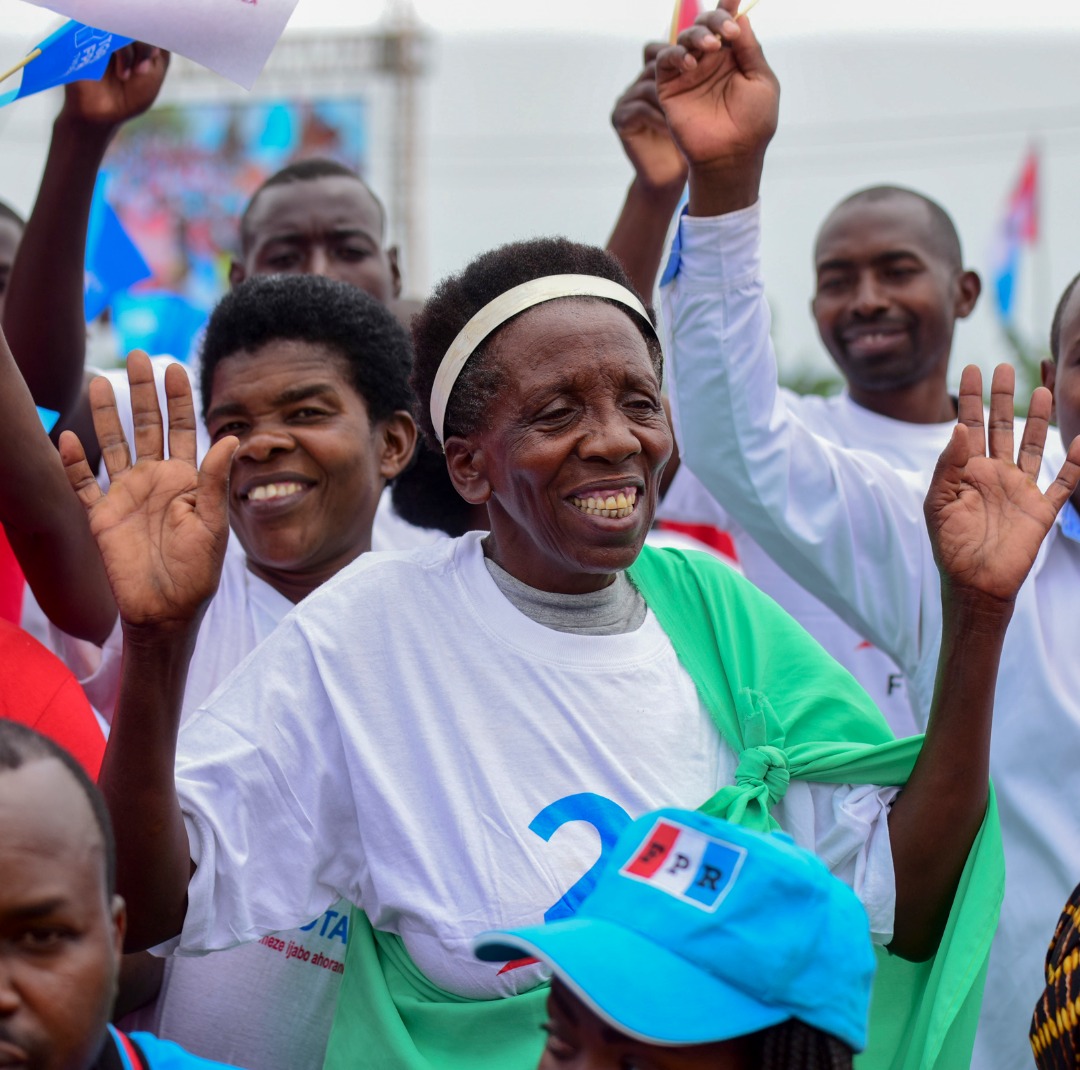 RPF Chairman said that Citizens working hand in hand with the party is the foundation of the progress that has been achieved to date.
"We want to make even larger strides towards prosperity and work together, as a country and community to build the nation we want," he said.
He asked party supporters to provide another chance to collect mistakes that have been made in the past.
"Give RPF another chance, this time we will go beyond our manifesto," Kagame said amidst applause from supporters.
He added: "RPF is also about recognizing where we have fallen short because RPF is defined by accountability to citizens. We ask you to give us the privilege to lead you and the opportunity to deliver where we have fallen short."
Visiting with a tarmac road
Kagame, as he has always promised during many of his several meetings with citizens, said he came back to Gisagara with good news – to deliver a tarmac road he pledged during his campaign last year.
"As I promised during the campaign here last year, I want to inform you that the tarmac road I promised you will be constructed before end of this year. We have everything in place for the road to be constructed," Kagame told jubilant citizens.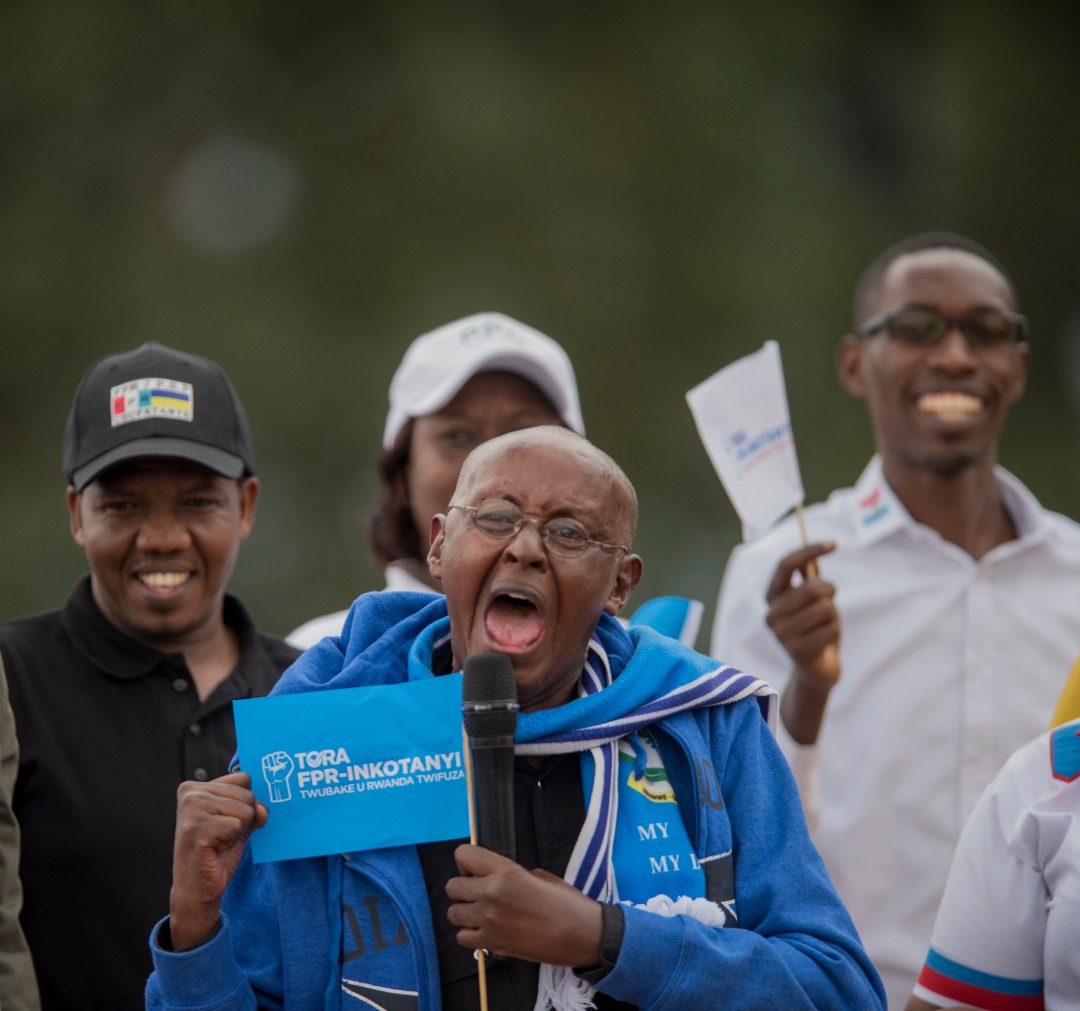 The 25km tarmac road will connect Huye, a secondary city to Gisagara via Kabutare.
Historically a backward district, Gisagara has moved from scratch to become one of the fastest developing districts.
The district, according to Southern Province Governor Marie Rose Mureshyankwano who was also the day's campaign manager, has registered a number of achievements in recent years.
Some of the achievements, she said, include completion of Gisagara Guest House, an International Gymnasium; a Peat Energy plant producing 80Megawatts, high quality rice (Basmati rice).
More than 32,000 residents were connected to electricity.
"All these mega strides were reached under RPF leadership," Mureshyankwano told supporters.
As a result, Kagame told supporters that without their vote for RPF candidates in the parliamentary elections, he cannot walk alone.
"I thank you in advance for the support you will give to candidates of RPF to represent you in Parliament. The Chairman of RPF cannot lead alone. We need your representatives to be part of this leadership," he said.
In particular, he said, "I had to come back and thank you for your support last year in electing Chairman of RPF as your President."
"Do not ever think that we have forgotten you. What has not been achieved is only a matter of time. What I ask of you is hard work," he added.