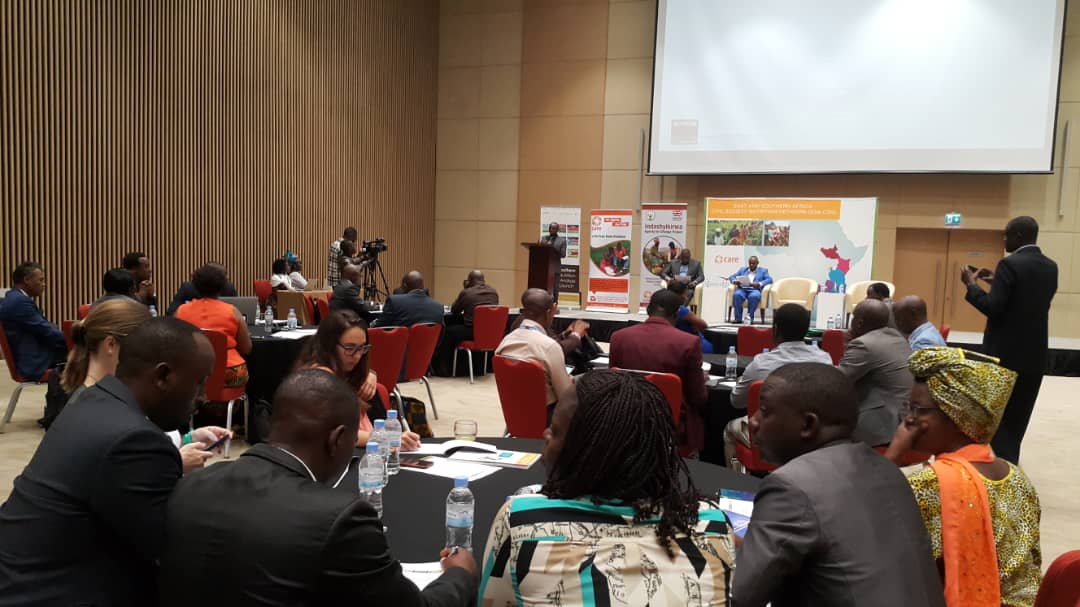 The first nutrition budget allocation analysis report on Eastern and Southern Africa (ESA) countries has ranked Rwanda as a country with best practices that can be emulated to reduce alarming stunting rates in the region.
The report dubbed 'ESA National Commitment to Nutrition' indicated that while regional countries have failed to meet their commitment of injecting 3% of budgets to nutrition, Rwanda allocated the biggest amount and the South Sudan the least.
"Rwanda had the highest allocation from own resources at 0.8% of the national budget, while South Sudan had the lowest at 0.09%…Rwanda allocates the most, followed by Malawi (0.58%) and Madagascar (0.57%)," read in part the report conducted on national budget frameworks between 2016/17 fiscal years.
The report, released on Thursday August 22, 2018, was conducted in a period of one year and finalized in April 2018 across nine African countries in the ESA region including Kenya, Madagascar, Malawi, Mozambique, Rwanda, South Sudan, Tanzania, Zambia and Zimbabwe.
Despite injecting own government funds, Rwanda, however, showed high level of stunting (at 38%) compared to Kenya (26%) making the latter the best performer in numbers on ground.
"Rwanda emerged as the best because of its political commitment to ending stunting and this was evident in owning their programs through increased funding – which we are trying to encourage to all ESA members" said George Ouma, the Chairman of ESA Civil Society Network, and author of the report along Dr. Michael Johnson and Prof. Othieno Nyanjom.
In the report, it also showed majority of ESA countries have not taken up ownership of the nutrition programmes and largely depend on donor funds which are also mostly focused on recruiting human resources instead of addressing nutrition issues with direct impact on beneficiaries.
"The intention of the report is to discourage Africans from depending on donor funding and own their nutrition programmes. This is the only way we will end malnutrition at least with a 3 percent funding by 2024," said Vitumbiko Chinoko, the Advocacy and Partnerships Coordinator of Scaling UpNutrition (SUN) Alliance at ESA.
Rwanda's proportion of   budget to nutrition stood at 1.12% with 0.80% was supported by donors, while as of 2015, Kenya spent 0.94% of its national budget to nutrition, of which 60.6% was from donors.
On concerns of budget allocation which are not reflected in low numbers of stunting, both officials of Rwanda's Ministry of Finance and SUN Alliance Rwanda focal office said that the country needs to focus on consented efforts with all players doing their job.
"In order to address cases of Malnutitrion, we are now focusing on nutrition sensitive programmes, which need everyone to ensure nutrition is covered because this is a crosscutting problem from infrastructure, facilities and education of citizens," said Venuste Muhamyankaka, the Executive Director of SUN Alliance Rwanda.
As this battle continues, the report also indicated that global requirements to a total investment between government and donors does not reach the $30 per child.
For example countries, like Rwanda spend $9.48 per child from the government's own resources and donors spend $39.55 per child while Kenya spends $13.67 per child against $30, while donors spend $8.43 on the same.
At the forefront of a war on stunting is President Paul Kagame and Chairman of the African Union who has not taken the issue of malnutrition slightly as 14.8million children below five remain stunted in the region and has tasked his leaders to end cases of stunting as a priority or else stand chances of being relieved of duties.
"Fighting malnutrition should be considered as an urgent task and be given special attention." Kagame said mid this year.